How Much Maya Rudolph is Worth and How She Became Famous
Maya Rudolph has had a hugely successful career that has spanned over two decades and has included several memorable characters.
Maya Rudolph is one of Hollywood's most popular and loved funny women. Whether you know her as the hilariously blunt judge on The Good Place, Lillian in Bridesmaids, or Ava in Up All Night, the Florida native has never had a problem making people laugh.
Rudolph has had a career that has spanned over two decades and has included several memorable characters. Let's take a look at where the famous comedian got her start and how much she's worth today.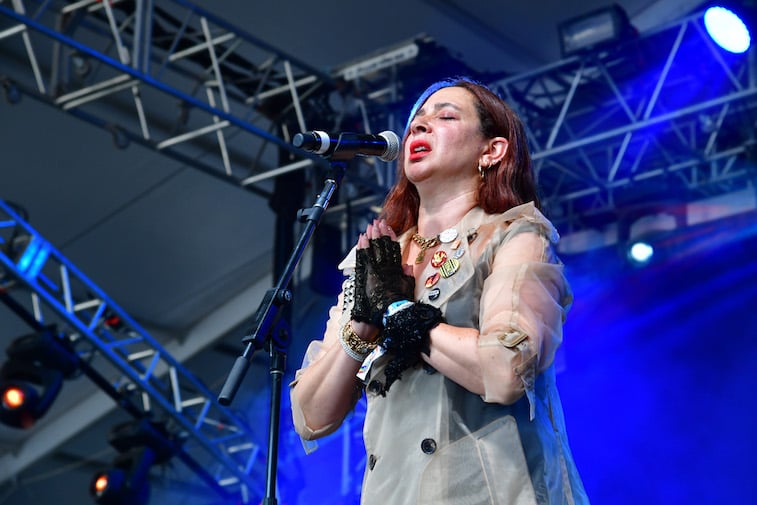 Comedy has always played a part in Maya Rudolph's life
Rudolph was born on July 27, 1972, in Gainesville, Florida to Richard Rudolph and Minnie Riperton. From the time she was born, young Rudolph was always around show business. Her father was a music producer and her mother was a singer.
Her mother is best known for the hit song "Lovin You." Early on, the family traveled together as Minnie performed across the country. 
When Rudolph was just seven years old, her mother passed away from breast cancer. Minnie Riperton was just 31 years old. To deal with the pain she was experiencing, the young girl turned to comedy. She told Willie Geist during a 2018 Sunday Sitdown that she didn't want to be sad because it was too scary to go to. 
Rudolph's love for comedy stuck with her and ultimately led her to where she is today. The 37-year-old got her big break like many comedians do, on Saturday Night Live. In 1999, Rudolph sent a tape of her work to the producers of SNL.
It wasn't long before she received a call asking her to come in. In the 2018 interview, the comedian told Geist that she was sure that she had blown that initial meeting with show creator Lorne Michaels.
According to Rudolph, Michaels asked her why she thought she should work at SNL. Her response, "Because I love wearing wigs."
Much to the actresses surprise, she received another callback, asking her to try a three-week trial run on the show. Needless to say, things went well and Rudolph became a regular cast member for the next seven years. It was on SNL that the actress would meet several other aspiring comedians who would go on to be big stars including Amy Poehler, Tina Fey, and Jimmy Fallon. 
'Bridesmaids' brought her widespread success
After leaving Saturday Night Live in 2007, Rudolph had a short stint on the TV show Kath and Kim and several other small parts. It wasn't until she landed her roles in Grown-Ups and Bridesmaids that Rudolph saw widespread success.
In Bridesmaids, Rudolph starred opposite Kristen Wiig and Melissa McCarthy.  In an interview with Melissa McCarthy, the two reminisced about how much fun they had doing the movie. Though they knew they had something special and thought the movie was funny, Rudolph worried whether audiences would find the movie just as funny. They did and the movie grossed over $288 million worldwide, catapulting several of its stars into superstardom. 
After Bridesmaids, the actress appeared in Zookeeper, Friends with Kids, and Grown-ups 2. Her unique voice and comedic timing have made her popular as a voiceover actor, with spots in Nut Job, The Emoji Movie, Big Hero 6, and Angry Birds. 
Her days at 'SNL' paid off, big
According to Celebrity Net Worth, Rudolph has an estimated net worth of $10 million. The actress is currently starring opposite former SNL co-star Fred Armisen in the Amazon original series Forever. 
Rudolph is married to director Paul Thomas Anderson, whom she met through Saturday Night Live. The two have four children and have been married for 18 years.