How Much Money Did George Lucas Make Selling 'Star Wars' to Disney?
When Disney bought Lucasfilm in 2012, Star Wars creator George Lucas pocketed $4 billion. To put that into perspective, $1 billion could buy you a family vacation to space.
Basically, Disney spent $4 billion to buy them multiple trips to a galaxy far, far away. So in a sense, they're actually saving money. And with only one major misstep so far (the underperforming Solo), that $4 billion has turned out to be money well spent. To paraphrase the knight in Indiana Jones and the Last Crusade, "They have chosen wisely."
We'll take a look at how much of a bonanza Star Wars has been for the Mouse House, what Lucasfilm and Disney have in their pipeline, and find out whatever happened to Lucas himself.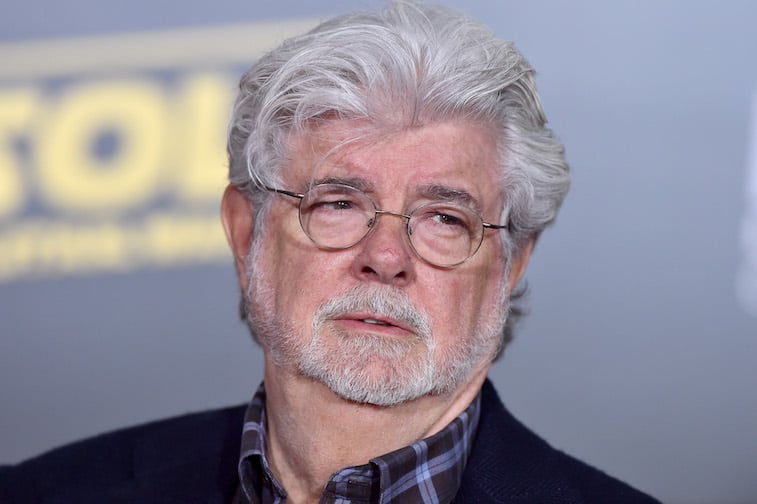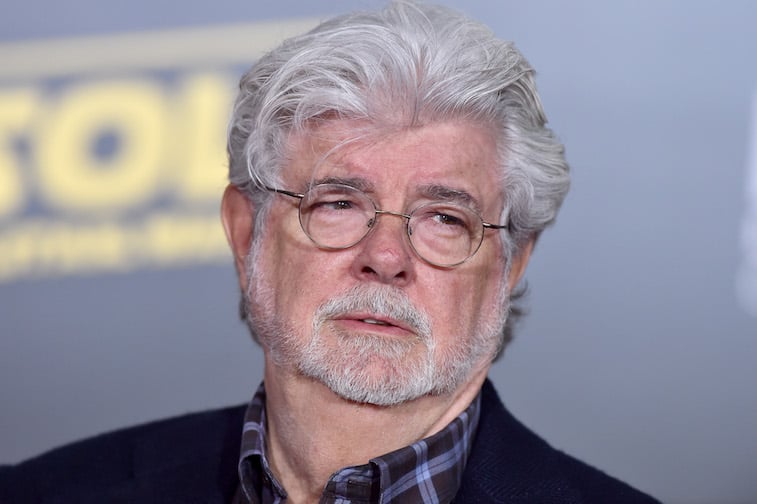 How much money has Disney made from Star Wars?
The $4 billion that Disney paid for Lucasfilm was more than the $3.6 billion they paid for Marvel in 2009. And it was less than the $7.4 billion they spent to purchase Pixar in 2006. So the entity Disney paid the least for, Marvel, has actually brought them the most heat lately. Last year, Disney's movies brought in $7 billion, half of which was from Marvel movies.
And that was before Avengers: Endgame broke every box office record in sight.
That said, Star Wars hasn't exactly been a slouch. As of October 2018, the Disney Star Wars movies had grossed $4.8 billion worldwide, so they've already made their money back from the movies alone. According to Box Office Mojo, The Force Awakens made $2 billion worldwide, Rogue One $1.06 billion, The Last Jedi made $1.3 billion, and Solo made $392 million worldwide. So even with Solo's disappointment, the other movies have more than paid for themselves.
That doesn't include all the money made from toys and other merchandise, and soon Disney will have a new Star Wars outlet with the Galaxy's Edge lands at their Florida and California theme parks.
What Lucasfilm projects are coming up?
The Rise of Skywalker: You may have heard about this one. The concluding installment of the Skywalker story comes out Dec. 20.
The Mandalorian: This live-action Star Wars series, about the adventures of a gunfighter, will appear on Disney+, the company's new streaming service. It premieres on Nov. 12, with Jon Favreau (Iron Man) as the showrunner.
The Benioff-Weiss trilogy: The Game of Thrones showrunners get their crack at Lucas' world, although some fans are less than thrilled with that given the divided response to the GoT finale. Few details are known about this set of movies, but the release date of the first is known: Dec. 16, 2022. Disney had also announced a trilogy to be headed by Last Jedi director Rian Johnson, but the status of that is unclear at this time.
Indiana Jones 5: With all the noise generated by Star Wars, the guy with the whip tends to get lost in the shuffle, but he's a Lucasfilm property too. The fifth entry was originally supposed to come out this year, but Steven Spielberg is working on his West Side Story remake now, so this has been pushed back to July 2021.
What is George Lucas doing after selling Star Wars?
As for the creator himself, he has kept a relatively low profile since selling his valuable property to Disney. One of his few appearances was in the sing-along finale of The Colbert Report on Comedy Central.
Doubtlessly, he prefers to ignore criticism over the Star Wars prequel trilogy, and over everything that was wrong with Indiana Jones and the Kingdom of the Crystal Skull.
According to Forbes, Lucas has primarily been working on the Lucas Museum of Narrative Art, scheduled to open in Los Angeles next year. He has a net worth of $6.2 billion.
"For the past 35 years, one of my greatest pleasures has been to see Star Wars passed from one generation to the next," Lucas said at the time of the sale. "It's now time for me to pass Star Wars on to a new generation of filmmakers."