How Much Money Did Hilary Duff Make From the 'Lizzie Mcguire' Franchise?
Hilary Duff made quite the name for herself while starring in the hit Disney Channel series, Lizzie McGuire.
From 2001 to 2004, Duff played the spunky and oh-so-relatable Lizzie McGuire, who, along with the help of her best friends Miranda and Gordo, tried her best to navigate through the trials and tribulations of middle school life.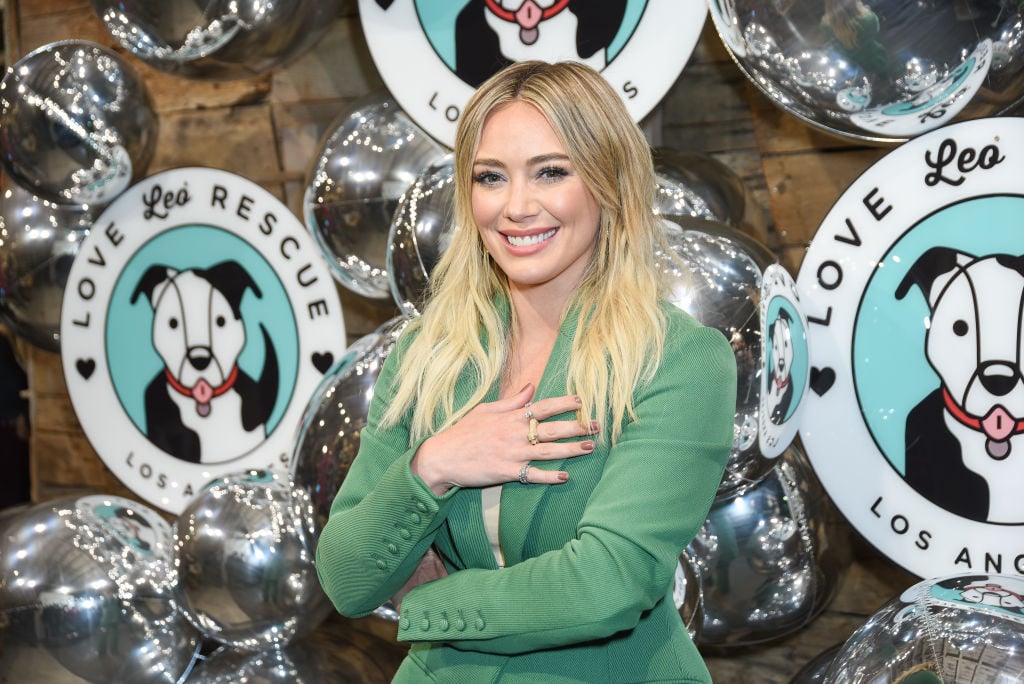 The sitcom quickly became Disney Channel's highest-rated series, and though it didn't air for very long, it definitely raised Duff's net worth substantially.
'Lizzie McGuire' was Duff's big break
In 2001, Duff landed the lead role in Disney Channel's brand-new series, Lizzie McGuire. The show was centered around the life of teenaged Lizzie, who often expressed her real thoughts and emotions through her animated alter ego.
Though the show only ran for two seasons, it was a mega-hit and skyrocketed Duff to fame, making her one of the most popular and successful teen actors of the early 2000s.
It even inspiring a movie in 2003, which is still a fan favorite Disney film today.
She earned more than $100 million from the franchise
Although Duff's net worth has significantly grown over the years, much of the money she earned back in the early 2000s came from the Lizzie McGuire franchise.
According to Yahoo Finance, the actress earned $15,000 per episode, and since she filmed precisely 65 episodes, that would mean that she made roughly $975,000 from the series alone.
As for The Lizzie McGuire Movie — which grossed over $55 million worldwide — it was reported that Duff earned $1 million from the film.
Oh, and let's not forget all of that Lizzie McGuire merchandise that was sold alongside the show, which Fortune estimated in 2003 to be roughly $100 million in revenue.
Though Duff earned well over $100 million playing the iconic Lizzie McGuire, she definitely would have made a lot more had the show continued on.
In 2003, the superstar's mother, Susan Duff, revealed to Entertainment Weekly that Disney was planning to offer the actress $35,000 per episode for a new series following Lizzie through high school.
However, Susan claimed that other companies were offering six-figure prices per episode instead. Though the Duffs and Disney heavily negotiated the actress' payout, they couldn't reach an agreement, causing Disney to draw back on their offers and forcing Duff to leave the Lizzie McGuire franchise.
"Disney thought they'd be able to bully us into accepting whatever offer they wanted to make, and they couldn't," Susan Duff said. "We walked away from a sequel. They walked away from a franchise."
Duff plans to bring back "Lizzie McGuire"
Despite disagreeing over money in the past, Duff and Disney have since made amends and previously had plans to join forces for a brand-new Lizzie McGuire reboot.
In August 2019, the actress announced that she would be reprising her star-making role in a series revival on Disney+, which will follow a 30-year-old Lizzie as she starts her career in New York City.
"She's older, she's wiser, she has a much bigger shoe budget, which is super exciting. She has her dream job. She has kind of the perfect life right now," Duff said during Disney's 2019 D23 fan expo.
Unfortunately, production for the show stalled in early 2020 due to Disney and Duff's differences over the show's rating.
"Was incredibly excited to launch Lizzie on D+ and my passion remains," Duff previously wrote on Instagram. "However, I feel a huge responsibility to honor the fans' relationship with Lizzie who, like me, grew up seeing themselves in her. I'd be doing a disservice to everyone by limiting the realities of a 30-year-old's journey to live under the ceiling of a PG rating. It's important to me that just as her experiences as a preteen/teenager navigating life were authentic, her next chapters are equally as real and relatable. It would be a dream if Disney would let us move the show to Hulu, if they were interested, and I could bring this beloved character to life again."
Hopefully, Duff can overcome this development nightmare soon so we can finally experience the highly anticipated Lizzie McGuire reboot.