How Much Money Did the Kardashians Inherit When Their Father Died?
The Kardashian family became a household name back in the 1990s when attorney Robert Kardashian helped O.J. Simpson during his murder trial. However, Kardashian died back in 2003 after a short battle with cancer. Although Kardashian's children, Kourtney, Kim, Khloe, and Rob, have made their own money over the past decade, they inherited a hefty sum when their father passed away.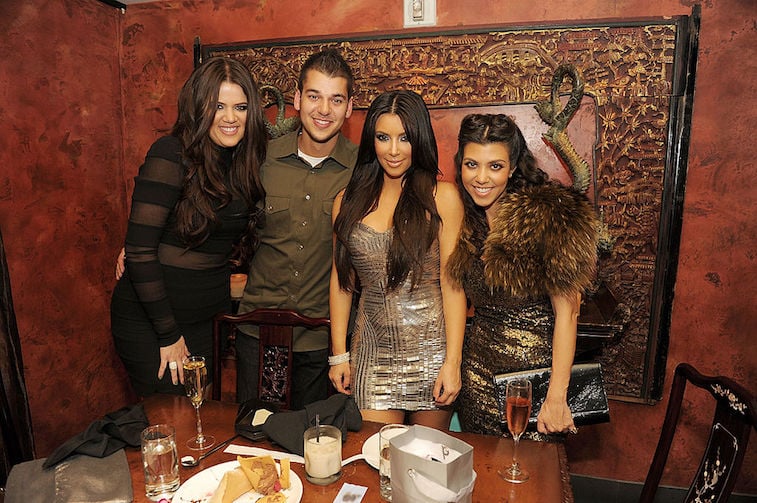 Robert Kardashian was known as O.J. Simpson's defense lawyer
Kardashian shot to fame during the infamous O.J. Simpson murder trial. Although he wasn't Simpson's primary defense lawyer, he was a close personal friend of Simpson's and served as a voluntary assistant to the defense during his case. Simpson was on trial for the murders of Nicole Simpson Brown and Ronald Goldman. Kardashian played critical roles in the case, including transporting Simpson's garment bag at one point, which was believed to contain either bloody clothes or a murder weapon. However, Kardashian never had to testify against Simpson. Simpson was eventually found not guilty.
Kardashian died from esophageal cancer in 2003
Kardashian had four children with his then-wife, Kris Kardashian: Kourtney, Kim, Khloe, and Rob. However, the marriage didn't last. The couple had gotten divorced in 1991 — a few years before the Simpson murder trial that made the family famous. Kris Kardashian had been having an affair, which prompted Robert to file for divorce, and Kris has said since then that it was very hard for her. Only about a month after Kris and Robert divorced, Kris married Bruce Jenner, with whom she had two more daughters. But in 2003, Robert Kardashian found out he had esophageal cancer. It was a short battle with the disease; only two months after being diagnosed, Kardashian died, leaving behind a fortune.
He reportedly left his family a $100 million estate in trust
Although the Kardashians have made plenty of money since first appearing on television back in 2007, they definitely weren't struggling financially after their father died. According to reports, Kardashian reportedly left his children with a $100 million estate in trust when he passed. At the time, not all of the children were over the age of 18; Rob was only 14. Some consider the Kardashians to be greedy, but in reality, they had more money than they knew what to do with when their father passed away.
Today, the Kardashians are worth millions individually
Although Robert Kardashian's estate assured that his children wouldn't need to worry financially as long as they lived, it didn't stop the kids from pursuing careers of their own. Today, they star on the family's E! Network television series, Keeping Up With the Kardashians. Kim Kardashian has gone on to become a successful model; Khloe has had several spinoff shows, including Revenge Body, and Kourtney has had spinoff shows as well. Rob Kardashian launched a sock line — everyone has taken their own path. Although the kids were worth millions when their father passed away, they've gone on to earn millions more on their own. Rob is reportedly worth $10 million; Kourtney, $35 million; Khloe, $40 million; and Kim, $350 million.
Check out The Cheat Sheet on Facebook!