What Is Paris Jackson's Net Worth? How Much Money Michael Jackson's Kids Inherited When He Died
Undoubtedly, Michael Jackson's daughter Paris Jackson benefited from his extensive net worth. In 2009, the King of Pop died unexpectedly in his home at just 50 years old. His death has caused many questions to arise over the years surrounding his doctor, Conrad Murray. But beyond his final moments, fans keep up with him via his children.
The artist was worth quite a lot of money at the time of his death. So many want to know: did Michael Jackson's kids Prince, Blanket, and Paris Jackson inherit all of his net worth? And if they did, how much money did each child receive?
What is Paris Jackson's net worth?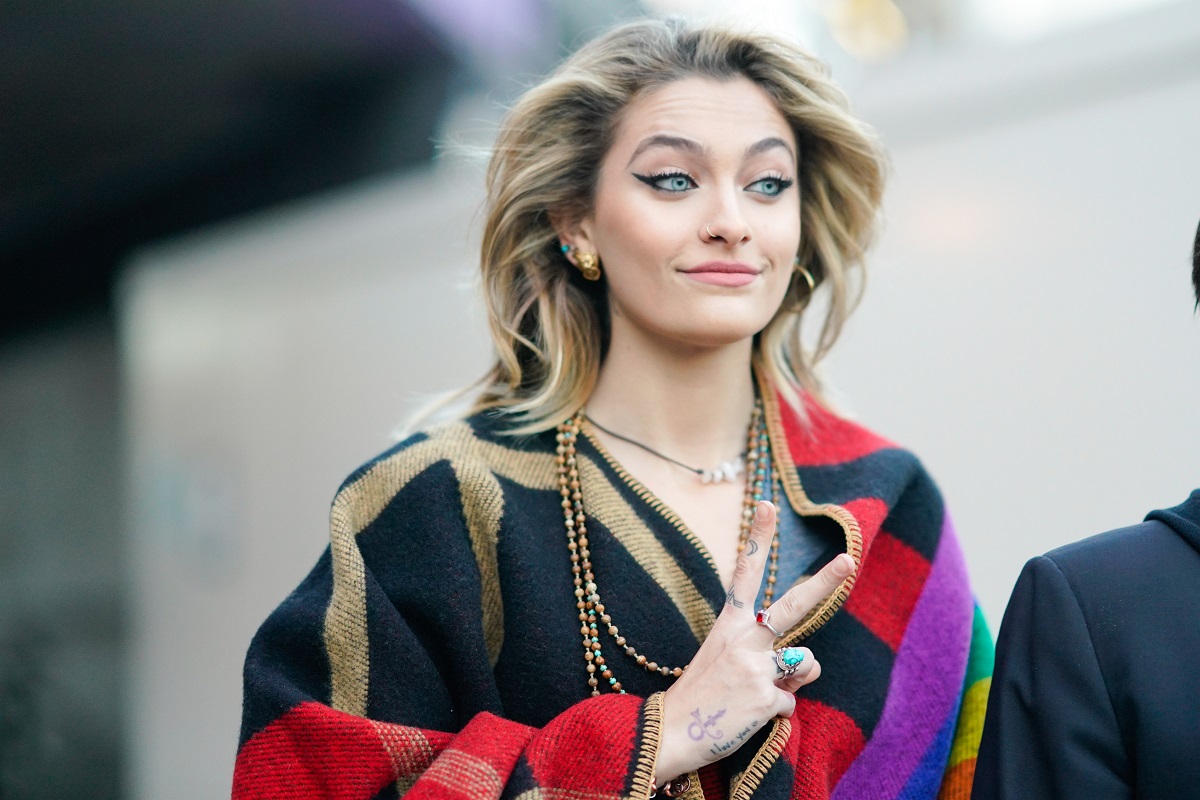 Michael Jackson's daughter, Paris Jackson, accumulates her own net worth despite her father's fame. Arguably the most famous of her siblings, Jackson only came into the spotlight on her own terms. She says she was "raised kind of everywhere."
"My dad was really good about making sure we were cultured, making sure we were educated, and not just showing us like the glitz and glam, like hotel hopping, five-star places," she told Naomi Campbell in a 2021 episode of the model's podcast Filter with Naomi.
Paris Jackson's net worth is around $100 million, according to Celebrity Net Worth. She followed her famous dad into entertainment, appearing in the 2018 film Gringo. Jackson also makes music, though she fears being compared to her father.
Michael Jackson's death shocked the world
Michael Jackson shot to fame in 1968 when he and his four brothers, Jackie, Tito, Jermaine, and Marlon, signed to Motown Records as The Jackson 5. In 1979, Michael Jackson released his first and best-selling solo record Off The Wall, which established him as a solo performer and helped him move from teeny-bopper pop to more complex sounds.
In June 2009, news surfaced that Michael Jackson had died after going into cardiac arrest inside his home in Holmby Hills, Los Angeles, just three weeks before his This Is It tour was set to begin.
The story made headlines across news outlets around the world and even caused websites to slow down and crash from user overload. Fans and fellow celebrities grieved Jackson's death. Meanwhile, TV stations aired marathons of his music videos, movies, and past interviews/specials to pay tribute to his incredible impact on the world.
A month after the celebrity's death, Jackson's memorial service was held at the Staples Center in Los Angeles. Hundreds of thousands of mourners attended the public event, and countless more around the world watch the ceremony on TV. The memorial was one of the most-watched events in streaming history, with an estimated U.S. audience of more than 30 million, according to Reuters.
Michael Jackson left most of his net worth to his mother and three kids
According to Celebrity Net Worth, Michael Jackson's net worth averaged around $500 million. Many wondered how he split his assets amongst his loved ones, especially since he came from a large family.
In October 2009 — four months after the King of Pop's death — TMZ reported 40% of his estate went to his mother. Katherine Jackson's net worth is $100 million, estimates Celebrity Net Worth. However, once she dies, her trust goes directly to Michael's children.
Michael Jackson left behind three kids when he died. And all share his name. First Prince Michael Joseph Jackson, Paris-Michael Katherine Jackson, and Prince Michael Jackson II. His youngest is also known as "Blanket" or "Bigi."
Jackson had his two oldest children with his second wife, Debbie Rowe (net worth $25 million, according to Celebrity Net Worth). They married in 1996, divorcing in 1999. His youngest son was born via surrogate.
Michael Jackson's kids net worth increases via a yearly allowance of $8 million, according to the New York Post. The remaining portion of his estate went to various charities.