How Much Money Do Contestants Make On 'RuPaul's Drag Race?'
How Much Money Do Contestants On 'RuPaul's Drag Race' Earn?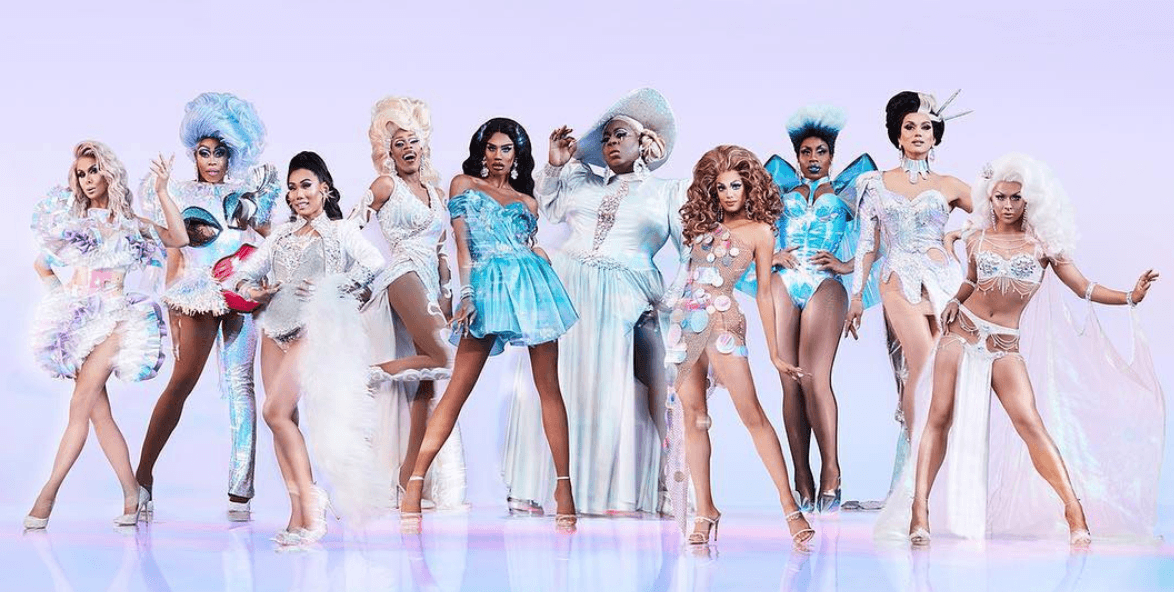 Being a contestant on RuPaul's Drag Race can ultimately help a glamorous queen generate a ton of career-long biscuits. And not just the kind of biscuits praised by all-star queen classy queen Latrice Royale. Drag queen contestants are paid a salary per episode, plus a sweet cash prize for the winner. However, the serious money making happens postseason, which is the gift that keeps on giving.
To grab the brass ring you have to be a seriously fierce b*tch.  "The No. 1 thing about this: It's a competition," all-star queen Trinity Taylor told Alabama.com. "You're not there playing patty-cake." She adds, "If you're not competitive, why the hell are you there? 'RuPaul's Drag Race' is a pageant, the biggest pageant out there."
So how much money can you make while on the show? And what happens if you win?
Contestants earn a salary per show, but it gets better if you return
Not every reality show contestant earns a salary. For instance, contestants on American Ninja Warrior don't earn any money for competing.  But contestants on Survivor make about $2,500 in the beginning, plus there is a big payout for first, second and third place winners.
Contestants on RuPaul's Drag Race earn a salary more in line with what someone might receive on Amercian Idol. Contestants on Idol earn a weekly $450 stipend. And Drag Race contestants received $400 per episode, according to a contract obtained by Reality Blurred. Queens who return for additional seasons earn a 5% bump on their weekly episode payout.
And then there's the grand prize
Queens are competing for a pretty significant prize. Which means if your lip sync for your life performance falls short you'll have to sashay away and miss out.  The queens are competing for a $100,000 grand prize, BBC reports, plus the winner also receives a dazzling crown from Fierce Drag Jewels.
Contestants can also compete in other challenges that allow them to earn prizes like immunity, a lifetime supply of high-end makeup or even a vacation.
Sick money made in the afterglow
RuPaul may very well be many queen's fairy dragmother as she truly is a star-maker. After being on Drag Race, "When touring, recording, merchandise and endorsements are factored in, top queens are earning in the low to mid-six figures annually," Jacob Slane, Partner and Associate Manager at Producer Entertainment Group (PEG) told Billboard. "Some even higher. Having an experienced team behind them to cultivate the best deals makes a big difference, obviously."
The show's impact on the drag industry has been significant too. "The larger industry is just starting to catch up and see the entertainment value and commercial value of these artists," Slane added. Now drag artists are cutting albums, selling serious merch, being signed to ad campaigns and movie deals. Some are even starting their own series like Alyssa Edwards' Netflix show, Haus Of Edwards or Vice's series, The Trixie and Katya Show. Plus drag tours are hotter than ever with some queens making between $5,000 and $10,000 per appearance, BBC reports.
Plus there's DragCon
DragCon is the cherry on top of the drag sundae. Like most niche-based conventions, DragCon provides an environment where fans can meet their favorite queens and load up on merch. DragCon is big business, BBC reports. Last year's event generated $9 million in sales, not to mention the $40 entry fee paid by 40,000 people.
Fans can soak up drag glory in September in New York or in Los Angeles in May, CNBC reports."In New York at the Javitz Convention Center, DragCon sold out its first year" in 2017," Fenton Bailey, executive producer of "RuPaul's Drag Race" and co-creator of DragCon told CNBC.
Check out The Cheat Sheet on Facebook!