How Much Money Does Chris D'Elia Make?
Chris D'Elia's goofy smile has been popping up all over our TV screens recently. The handsome comedian has successfully made the transition from stand-up to drama and has us all wanting more. But D'Elia's career progress means more than just laughs for the audience, it also means a huge paycheck for himself. Here's how the comedian makes his moola and exactly how much he's worth.
Chris D'Elia considers himself a comedian first
Although many of us recognize D'Elia from TV shows, he considers himself a comedian first and an actor second. In 2011, D'Elia spoke with Lena Lamoray about his career.
"I just loved [stand-up]," he said. "It's been five years now and things have been going really well so I feel that I'm a standup comedian that acts as well."
D'Elia's stand-up career began in 2006 with a New Year's resolution. That's when, after years of wanting to get on stage, he finally forced himself to make it happen.
"I was like, "If I can get on stage once a week this year that would be good for my resolution," he told Gordon Downs with SanDiego.com.
His new goal paid off. D'Elia was soon featured on stand-up shows, like Comedy Central Presents and Comedy Central's Live at Gotham. His first hour-long special was also on Comedy Central in 2013.
But after that, D'Elia made the switch to Netflix for three more specials. His latest, titled Man on Fire, brought him into the mainstream.
Chris D'Elia's father is a director – but that's not why he's successful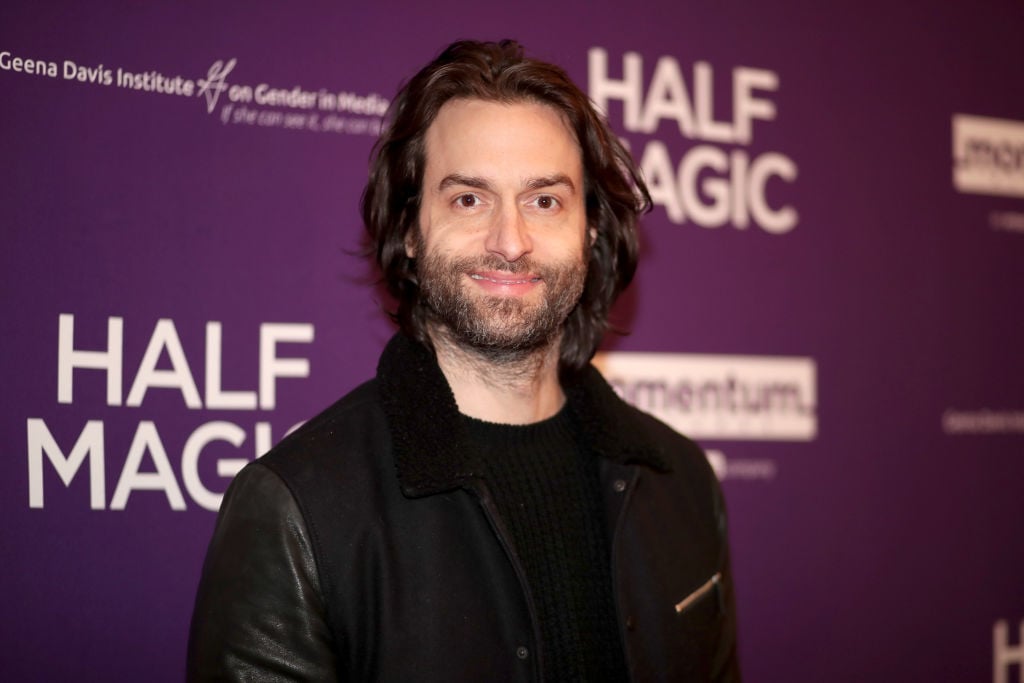 All four of D'Elia's comedy specials were directed by his father, Bill D'Elia, a big-time Hollywood director responsible for shows like Boston Legal, The West Wing and Grey's Anatomy. Having a father in the business may have given D'Elia a step-up.
But for those who think he wouldn't have made it without a successful dad, D'Elia disagrees.
"Some people just don't understand that nobody is going to laugh if you're not funny," D'Elia told Vanyaland. "Stand-up comedy is the hardest thing to do in the entertainment industry, so when you go on stage, nobody gives a shit who you're related to. Nobody cares, and quite honestly, nobody really knows, except for the trolls online. It's my favorite thing in the world when people think I made it in stand-up because my dad directed Boston Legal."
Chris D'Elia is famous for doing all kinds of stuff
D'Elia might not consider himself primarily an actor, but appearing in shows like Whitney, Glory Daze, Workaholics, and most recently, You, has earned him a lot of fame – and a big paycheck.
You, a psychological thriller about obsessive relationships, starring Penn Badgley (of Gossip Girl fame), is making big waves on Netflix. D'Elia was introduced in the second season as Henderson.
His character is a stand-up comedian, just like D'Elia in real life, and becomes the enemy of Badgley's character. The role is a big opportunity for D'Elia, who usually plays smaller characters.
In addition to acting, D'Elia uses his comedic skills to host a podcast, titled Congratulations. On the show, D'Elia has been known to poke fun at rapper Eminem and his middle-aged fans.
The skit became internet famous when Eminem, himself, posted D'Elia's impression on his official Twitter account to big praise. "This is INCREDIBLE!!! 4 a second I actually thought it WAS me!!" Eminem wrote.
How much money does Chris D'Elia make?
All of his varied gigs bring D'Elia a lot of money. According to both Celebrity Net Worth and Wealthy Gorilla, D'Elia is worth around $16 million.
That's not bad at all, considering he probably has one of the most enjoyable jobs there is — making people laugh. And if you've ever seen D'Elia in action, you know he's incredibly good at that job. There's no doubt D'Elia deserves every penny in his account.