How Much Money Does Joe Rogan Make Per Podcast Episode?
To say that Joe Rogan isn't everyone's cup of tea is an understatement. He's not afraid to challenge or offend, and there are lots of people who dismiss him because of that.
However, it's clear that this fact hasn't made it difficult for him to build an audience. Rogan's brash podcast, Joe Rogan Experience, is an important part of his success story. His huge audience has recently led to a lucrative deal with Spotify — and his per-episode payday is stunning. 
Joe Rogan's unusual path to the top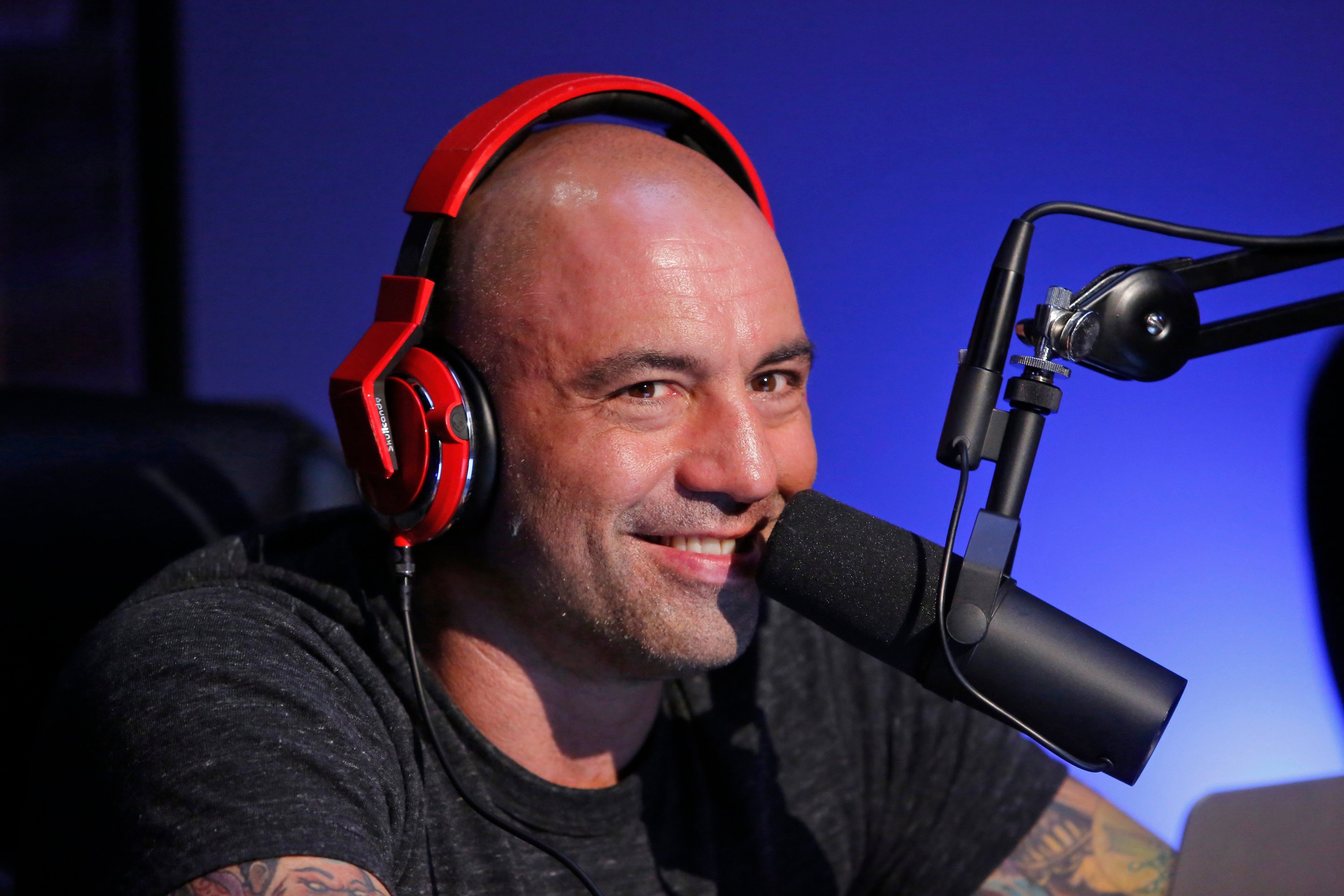 Rogan's childhood was not an easy one. According to Factinate, his only memories of his dad were of him being violent. His father left the family when Rogan was seven, and the two have not spoken since. 
When he was a young teen, Rogan started studying martial arts, because it saved him from feeling like a loser. He excelled in the sport, and he went on to win the US Open Championship for Taekwondo.
It was his martial arts buddies who told him that he should consider taking up comedy because he made them laugh with his jokes. It turned out to be an excellent suggestion.
Rogan made a name for himself doing stand up comedy, and it led to many opportunities for him, including a number of hour-long Netflix specials, a role on the NBC comedy NewsRadio, hosting the reality TV competition Fear Factor from 2001 to 2006, and a handful of movie credits. He's also provided commentary for Ultimate Fighting Championship (UFC) matches on pay-per-view since 2002, returning to his martial arts roots. 
Rogan has enjoyed success in lots of areas, but his most lucrative gig is different from the rest.
Joe Rogan has an impressive net worth
Rogan's many entertainment jobs bring him a generous amount of income, and it's clear that he's enjoying the fruits of his success. According to Celebrity Net Worth, he's amassed an impressive $100 million net worth.
He has multiple income streams to get him to that number. He performs at sold-out standup shows all around the US, plus multiple hour-long comedy specials on TV.
He's made money acting in TV and movies, and when he was the host of Fear Factor he earned millions. Plus, he continues to work as the official commentator for UFC. 
However, the major source of income for Rogan is his controversial podcast. Three years ago, it was estimated that he made $5 million per year from YouTube revenue and sponsored content. Within a few years, he had increased that number to an impressive $30 million per year. 
But earlier this year Rogan signed a deal that leaves his former earnings in the dust. 
Joe Rogan's huge Spotify deal
Forbes reports that in May, Spotify announced that they had signed a multi-year deal for Joe Rogan Experience. Rogan has claimed that his podcast has reached 190 million downloads per month.
Spotify saw the promise in that huge audience, and they offered Rogan an estimated $100 million for exclusive rights to it. He retains ownership and full editorial control of the show. 
The full details of the deal were not disclosed, but at that astronomical sum, Rogan could possibly earn $75,000 per episode. Considering that he records three to five episodes a week, that adds up quickly.
Rogan is unapologetically himself, whether he's doing standup, commentating UFC matches, or chatting with guests on his wildly successful podcast. While not everyone enjoys his strong personality and unusual opinions, it's taken him far in life. Spotify is ready to gamble that his success so far is just the beginning.