How Much Money Does Kylie Jenner Donate to Charity?
Kylie Jenner is the world's youngest self-made billionaire. At just 22 years old, her company, Kylie Cosmetics, is already worth an estimated $1.2 billion, and she recently sold 51% of it for $600 million. Jenner has so much money that she hardly even knows what to do with it all.
Fans have slammed the beauty mogul for showing off her wealth on Instagram, and many have suggested that she should be doing more to help others with her money. But how much does Jenner actually donate to charity?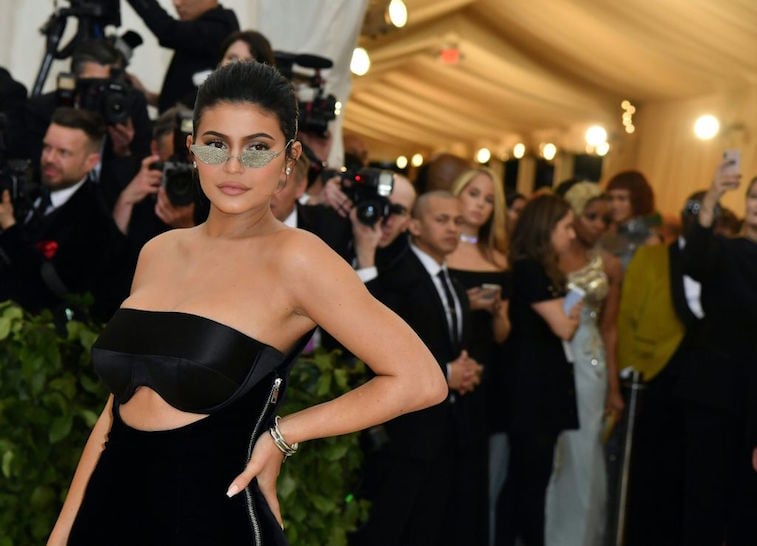 Kylie Jenner lives an ultra-lavish lifestyle
Jenner was raised in Calabasas, California, and she comes from a wealthy family. But these days, she's worth more than anyone else in the family — and she shows it. Jenner often wears outfits adorned with Chanel Cs or Fendi Fs, and her handbag collection is reportedly worth around $1 million. Jenner occasionally shows photos of handbags in her closet, and she has loads of luxury Birkin bags.
Jenner also travels in only the most luxurious forms of transportation. She has Bentleys, Range Rovers, and Lamborghinis in her driveway at any given time. Plus, she flies on the most expensive private jets.
Jenner recently donated $1 million to Australia for the wildfires
When the Australia wildfires were at their worst, fans called for Jenner to stop showing off her money and instead donate it elsewhere, such as to the victims of the fires. People started commenting on Jenner's Instagram posts asking why she wasn't giving her money to more important causes as opposed to just buying expensive handbags. Jenner took to her Instagram story to announce to fans that she had pledged $1 million in aid to the fires. She also noted that she had made the pledge several weeks prior, almost as though to indicate that wasn't influenced by the people in her comments section.
She's worked with various charities through the years
Jenner is an ambassador for Smile Train, which is a charity that helps provide surgeries for children with cleft lips and palates. Jenner created a special lip kit back in 2016, for which 100% of the proceeds went to Smile Train. Jenner reportedly raised about $500,000 for the charity, which, according to Smile Train's website, provided 1,800 surgeries for children in need.
Jenner and Kylie Cosmetics also donated $750,000 to a feminist organization upon the release of her 22nd Birthday collection. Proceeds from the collection went to the organization, called Nest of Love, which, according to Insider, helps mentor young women in low-income areas. $250,000 in proceeds from the same collection also went to a teacher and school in the Bronx, New York.
The exact amount she's donated is unknown, but it's more than $2 million
Though Jenner's actual amount donated to charities is unknown, it's clearly in the millions. Jenner has worked with another charity, Teen Cancer America, to which she's donated proceeds from Kylie Cosmetics, too. Some would argue that Jenner has billions and doesn't donate enough, but those millions she's donated have been put to good use.
It's possible, too, that Jenner donates money behind the scenes that we just don't know about. Businesses often have ties to charitable organizations and make quarterly or annual donations. It wouldn't surprise us if Kylie Cosmetics does the same.