How Much Money Does Kylie Jenner Make from Her Lip Kits?
It is no question that Kylie Jenner knows what she's doing when it comes to the makeup industry.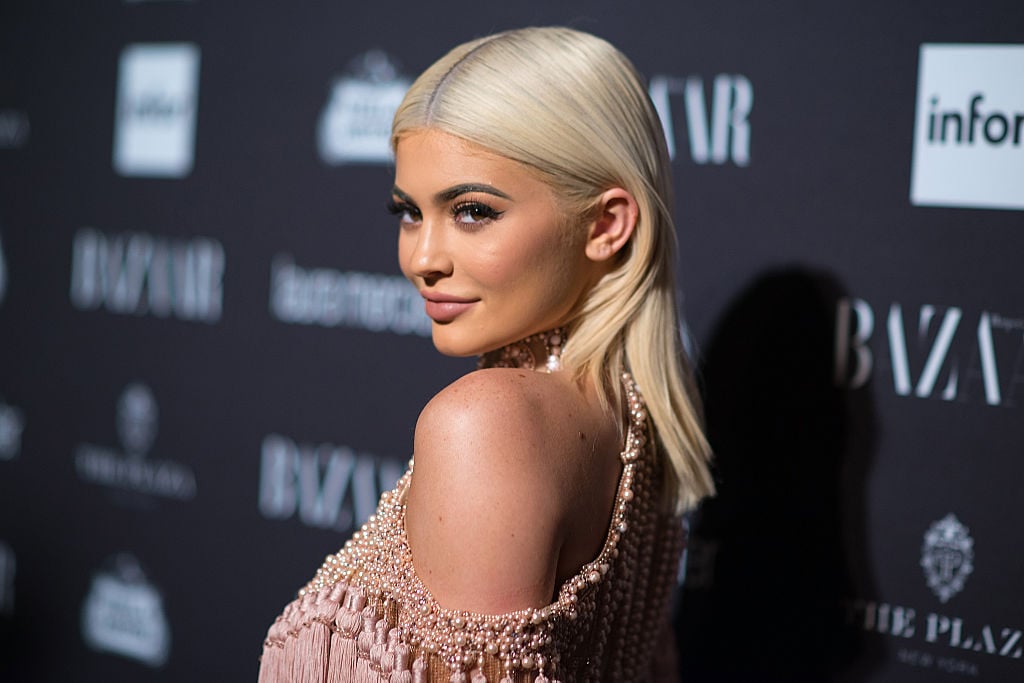 The youngest Kardashian-Jenner has built an entire empire from the ground up and is now the youngest billionaire ever.
Running one of the most well-known makeup brands definitely comes with its perks and Kylie Jenner is rolling in money just from her infamous "Lip Kits".

Her company only sold lip kits in the beginning

Since 2016, Kylie Jenner has taken over the makeup industry with her very own company, Kylie Cosmetics.
Over the past three years, the young mogul has taken her love for makeup and turned it into an $800 million company that is just continuing to grow in revenue with each passing day.
It all started with Kylie Jenner wanting to share her love of lipstick with the world that inspired her to begin her own company.
In August 2018, Jenner revealed to Vogue Australia that she was inspired to create her famous lip kits after she became "obsessed" with lip products.
"I took my insecurity with my lips and turned it into my business model," Kylie said. "I just loved bigger lips, and I just got obsessed. To this day, I can't leave the house without lipstick."
To get started, she used $250,000 of her earnings from modeling gigs to pay an outside company to produce the first 15,000 lip kits. Kylie also teased the lip kits on social media, which garnered a ton of attention from her millions of followers.
In November 2015, Jenner released her first set of lip kits, which sold for $29 each.
The long-awaited lip products sold out within seconds and it was evident this company and its products were going to go very far.

The company's products have brought in millions
Since the official launch of Kylie Cosmetics, the infamous "Lip Kits" have sold more than $630 million worth of makeup alone. Including an estimated $330 million in 2017, according to Forbes.
Over the years, Jenner has added other makeup products to her company, such as highlighters, eye shadows, concealers, lip glosses, makeup brushes, etc.
With her company and its products being such hot commodities in the makeup industry, Kylie Jenner has made millions of dollars.
In 2018, Forbes valued Kylie Cosmetics at nearly $800 million and Kylie Jenner owns 100% of the company. This along with her other business endorsements puts her net worth at $1 billion.
Today, Kylie Cosmetics sells over 50 Matte Lip Kits and also offers Velvet Lip Kits as well as Metal Lip Kits.
Kylie Jenner has no plans on giving up on Kylie Cosmetics and expects her company to continue on for years to come.