How Much Money Does the 'Saturday Night Live' Cast Make Per Episode?
Here's how much money the 'Saturday Night Live' cast makes per episode -- as well as how much each celebrity is paid to host the show.
Saturday Night Live is often viewed as a springboard for comedians' and actors' careers. While becoming a cast member on SNL might mean you've "made it," you aren't automatically turned into millionaire. However, that doesn't mean cast members aren't making good money for their work. Here's how much money the SNL cast makes per episode — as well as how much each celebrity is paid to host the show.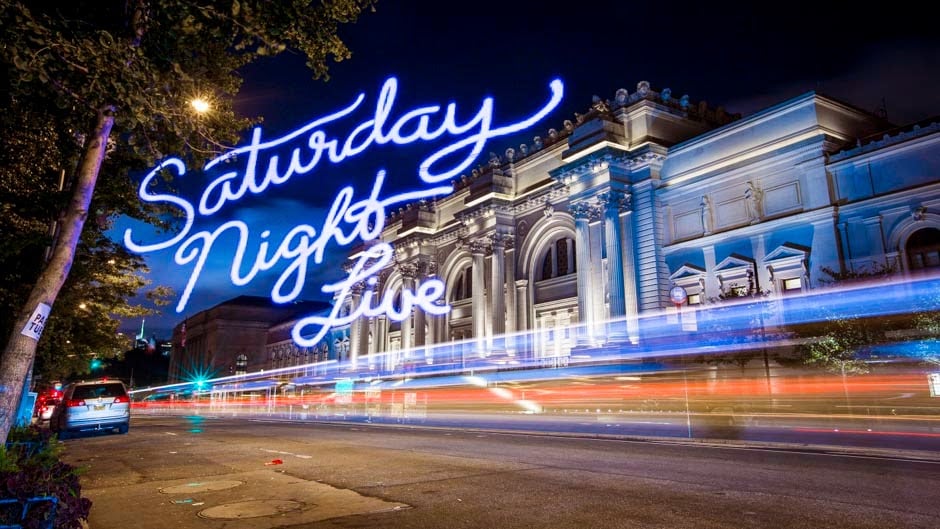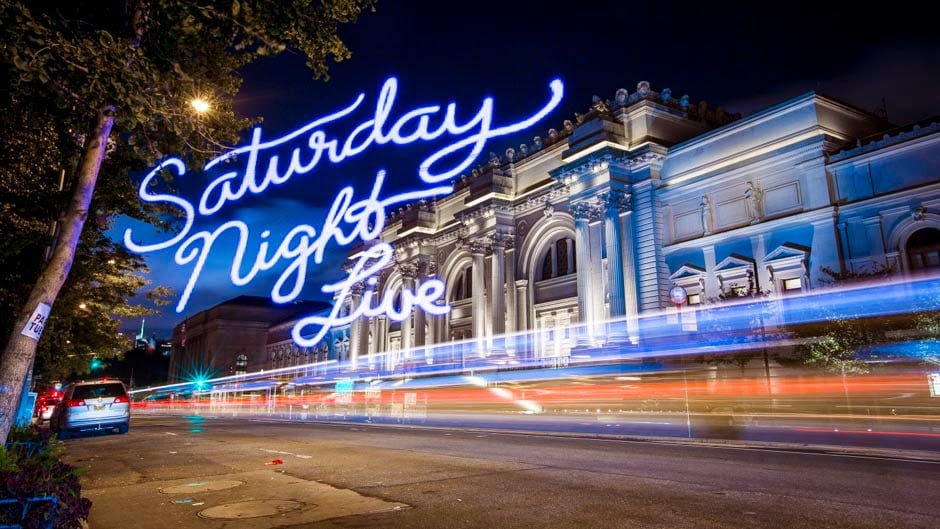 Cast members get a pay raise each year
There isn't one straight answer for how much money SNL cast members make per episode. As it turns out, the longer they stay with the show, the more money they make. Cast members are typically signed onto a seven-year contract — which apparently prohibits you from quitting, but allows you to be fired at any time. A pay raise each year is definitely good incentive for cast members to sign on (and to keep impressing Lorne Michaels) to make it to that seven-year pay rate.
According to Celebrity Net Worth, first-year cast members make $7,000 per episode. With 21 episodes a season, that adds up to a seasonal income of $147,000. Second-year cast members make $8,000 per episode (or $168,000 per season). By a cast member's fifth season, they're up to $15,000 per episode (or $315,000 for a season).
Popularity can also play a factor
There's no denying that some SNL cast members carry the show more than others. That typically means they'd get more screen time, and therefore, a higher pay raise. Those who have either been there the longest or are the most popular on the show can make up to $25,000 per episode — or $525,000 per year.
Kenan Thompson has the highest net worth of the current SNL cast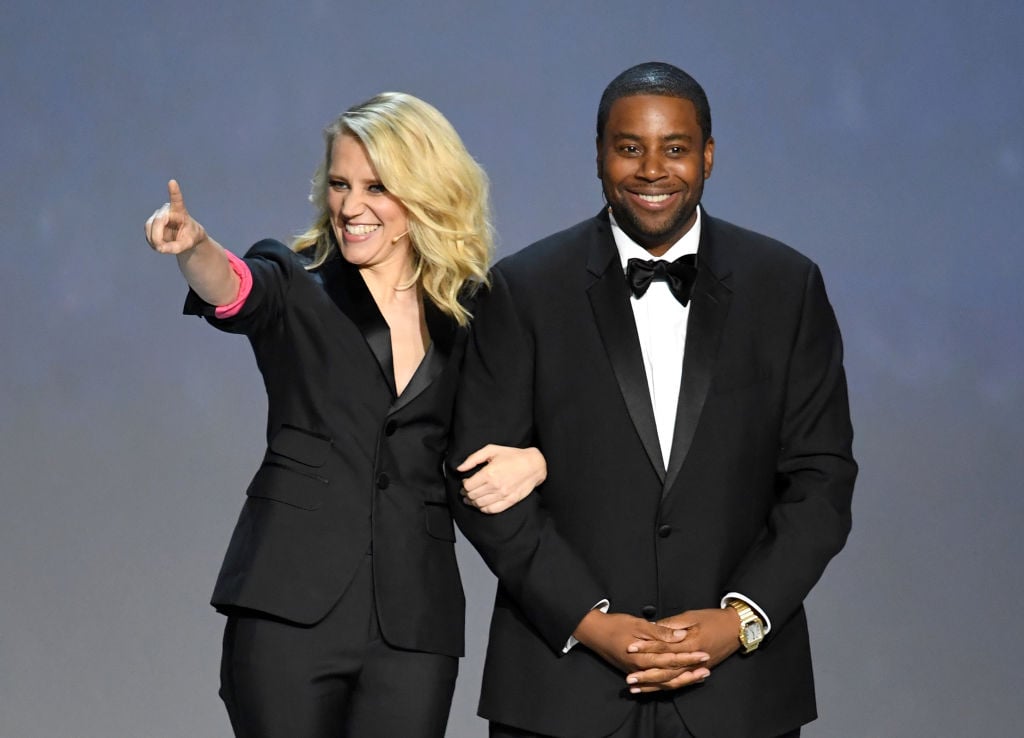 Not only is Kenan Thompson a fan-favorite of the current SNL cast, but he stands as the longest-serving cast member in history. He's been on the show since 2003, and he doesn't show any signs of wanting to leave anytime soon. His net worth is also the highest of any current cast member, estimated at a cool $9 million.
Considering he's had success outside of SNL (such as All That and Kenan & Kel), his entire net worth surely hasn't been completely amassed through his current role. However, we're sure that with the combination of his popularity and tenure, he's making a pretty penny each season.
Celebrities are paid $5,000 to host the show
Thanks to Justin Timberlake, who has made repeat appearances on SNL, we now know how much celebrities are paid to host the show: $5,000. Timberlake once told Entertainment Tonight,
This was my third time to host and obviously I've done some appearances here and there when I'm in town … I really do adore the cast and the writers and everyone there. I mean it really is … there's no show on television in the world, not just America, that I can think of that is like SNL where you can really throw the kitchen sink, as far as being a performer, at people. And it's … you know … it's the best five grand you can make on television. It's awesome.
Alec Baldwin makes $1,400 each time he impersonates Donald Trump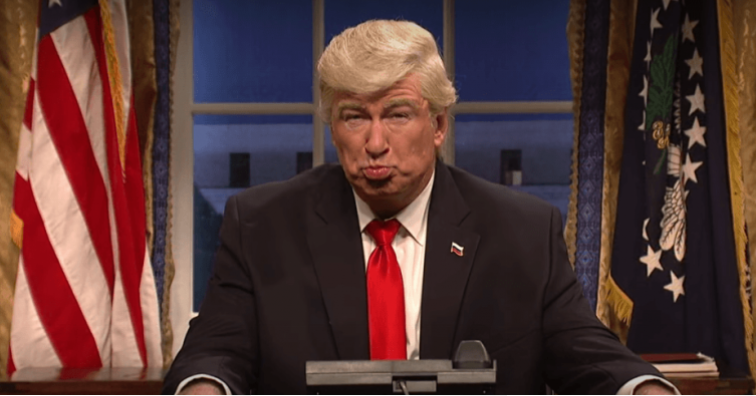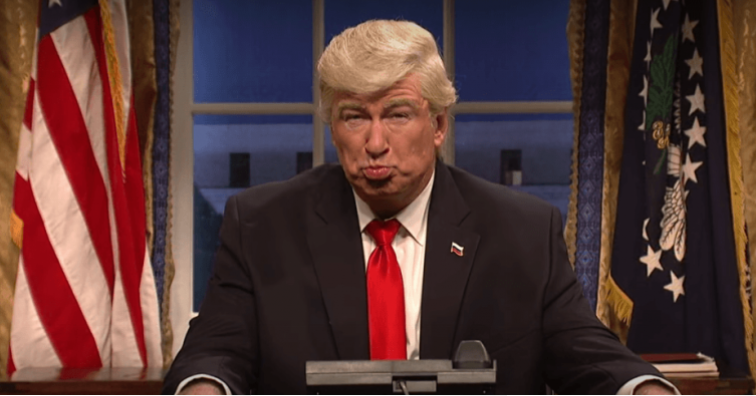 When you consider how many times Alec Baldwin has appeared on SNL to impersonate Donald Trump, he's surely collected a good amount of money. He makes $1,400 each time he makes an appearance as the president on the show — though we're sure he doesn't need the incentive to keep coming back for more.