How Much Money Has Kylie Jenner Made from Kylie Cosmetics?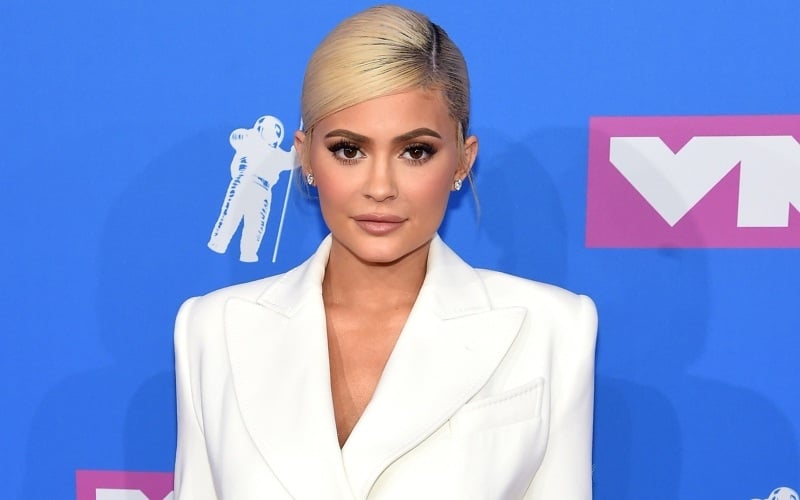 Kylie Jenner really came into her own after years of being on Keeping Up with the Kardashians. She did this by creating her own makeup line, Kylie Cosmetics. Her lip kits became so popular that the company began offering other types of makeup and Jenner was being viewed as a business force. So how much has she made from Kylie Cosmetics? Here is everything you should know.
Kylie Jenner's company, Kylie Cosmetics is estimated to be worth $800 million
Forbes estimated that Kylie Cosmetics was worth $800 million in 2017, which was two years after it launched. It also estimated that she made $300 million in sales that year. Kylie Jenner still owns 100% of the company so she doesn't really have to share profits with anyone else besides her mother. Kris Jenner is her manager so she gets 10% of her daughter's business deals.
 The secret behind Jenner's success is using e-commerce
It's not a secret that most shopping is done online now. So one reason given for Kylie Jenner's success is that she has kept cost low by having just seven full-time and five part-time employees, according to Forbes.
She also doesn't spend money on having a physical store full-time. According to CNBC, she uses an e-commerce platform called Shopify to manage her business and host her website. Otherwise, Kylie Cosmetics has had a few pop-up stores.
I'm so excited to let you guys know that @KylieCosmetics will be coming to all @ultabeauty stores around the country this holiday!… More to come…

— Kylie Jenner (@KylieJenner) August 30, 2018
This year it has been announced the company will have products in Ulta Beauty for the holiday season. According to CNBC, Ulta Beauty's stock went up 10% after this announcement and it reached a 52-week high at $268.88. So Kylie Jenner is also good for other people's business.
Kylie Cosmetics has been at the center of some controversy
Although the cosmetic company has reached a lot of success, it still has had its controversies. Kylie Jenner has been sued for damages and accused of stealing from Sheree Cosmetics' makeup line, "Born to Sparkle."
According to TMZ, the lawsuit says Sheree Cosmetics has its own "Born to Sparkle" collection before Kylie Cosmetics came out with a "Born to Sparkle" eyeshadow. The claim also says there are similarities in the packaging and colors. Jenner has yet to respond.
The company previously got flack for coming out with a brush set at the price of $360. The backlash came over the high price so Kylie Jenner tweeted in defense of it saying "real brushes don't compare to synthetic brushes." This had fans and other companies wondering if that meant the brushes were made using animal hair or fur. The company hasn't responded to this accusation. The website claims the company doesn't use animal testing and The Kylie Lip Kit is vegan. There is no mention of what is in the brushes. Kylie Cosmetics has weathered that controversy.
Kylie Jenner is still expected to become one of the youngest billionaires after making his or her own company. The one still holding that title is Facebook's Mark Zuckerberg who became a billionaire at 23 years old. She is already the richest of the Jenner and Kardashian family.
Read more: Kylie Jenner Has Lost a Startling Amount of Weight Post-Pregnancy, and Here's How
Check out The Cheat Sheet on Facebook!