How Much Money Do Celebrities Get Paid to Host Awards Shows?
Have you ever wondered how much money celebrities get paid to host awards shows like the Emmys, the Tonys, the Golden Globes, or the Oscars? Here's what we know.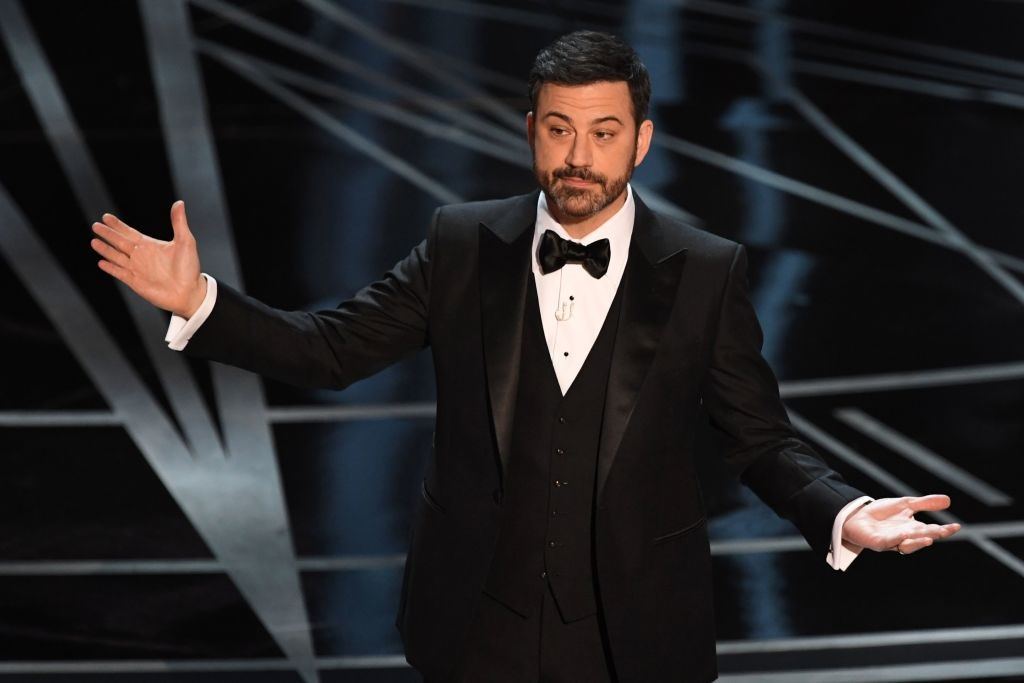 If you're a fan of awards shows, there's plenty to look forward to in the next few months. After all, this Monday is the 2018 MTV Video Music Awards, and then in September, the 2018 Emmys will air on NBC. The People's Choice Awards will follow in November, and when the new year begins, the Oscar season will be in full swing.
Each of these awards shows tends to feature a major star as the host, although MTV hasn't yet announced whether there will be a host for the VMAs this year. But have you ever wondered how much these hosts are actually paid for such a high-profile gig that takes so long to prepare for?
In most cases, it seems that it's not a lot, at least not compared to what the celebrities usually make. In 2017, for instance, Jimmy Kimmel revealed his salary for the Oscars: $15,000. "I think it's illegal to pay nothing," Kimmel told Variety. Indeed, this must have seemed like practically nothing for Kimmel, who makes $12 million per year hosting Jimmy Kimmel Live.
Few others have just come out and revealed their exact paycheck like that, but previous Oscar hosts have confirmed that they're paid very little money. Alec Baldwin, who co-hosted the 2009 Oscars, told The Hollywood Reporter in 2013, "They don't pay you any money; the Oscars pay you like chicken feed. It's all about the honor of helping to extol film achievement."
A Hollywood Reporter article from that same year also said that the Oscar host's fee is typically somewhere between $15,000 and $25,000, so it sounds like Kimmel's paycheck was on the lower end of that spectrum. Apparently, $15,000 is the minimum amount that the Academy can pay according to SAG guidelines. However, The Hollywood Reporter noted that that year's host, Seth MacFarlane, would be paid more than $15,000, whereas Kimmel was evidently paid the minimum.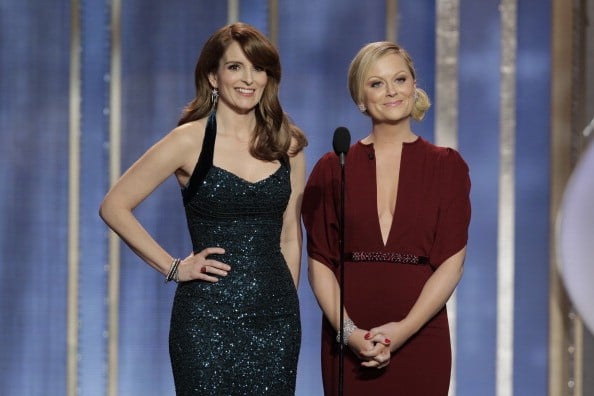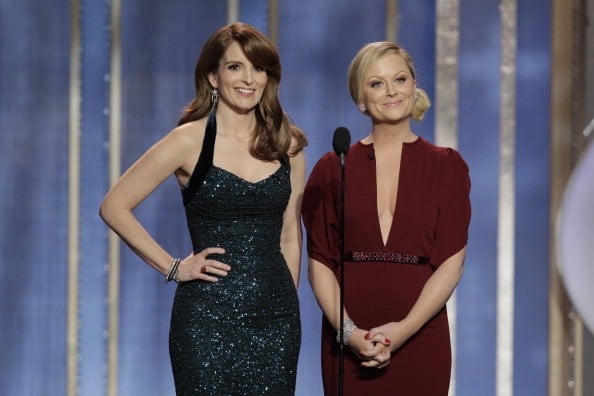 But what about for other awards shows? Well, in 2013, a report went around that Tina Fey and Amy Poehler were going to be paid $4 million each to host the Golden Globes. But representatives for the actresses reached out to Vanity Fair to say that this number was highly exaggerated. Sources then told Vanity Fair that the salaries for awards show hosts typically do not exceed the low six figures at most.
It sounds like the Tony Awards hosts make the least of any of these hosts. After all, when Kristin Chenoweth and Alan Cumming hosted that even in 2016, they said they were each paid just $2,700.
Funnily enough, despite being the big star of the night, a lot of times the host of an awards show is not being paid the most out of anyone there. For example, that Hollywood Reporter article notes that while the host makes around $15,000, the producers of the show make $100,000 each. For performing the Oscar-nominated songs, the singers also make between $2,400 and $5,000 for that one brief performance.
If you were wondering whether the presenters at the Oscars and other awards shows get paid, the answer appears to be no, or at least they get paid next to nothing. When Tiffany Haddish presented at the Oscars this year, for instance, she was asked afterward whether she would ever be interested in hosting the show herself. She said, "I would totally do it if we get paid! Cause I didn't get paid for [presenting tonight.]" However, she clarified, "I didn't get nothing," so it sounds like she might have received a very small fee. Haddish went on to host the MTV Movie Awards later in the year, where she was presumably paid well given what she said a few months earlier.
At the Grammys, it's unclear how much money the host is paid, but artists don't make any money for performing that night, although there's evidence that winning a Grammy helps them to increase ticket sales.
The salary of the Emmys hosts isn't known, but for this year's ceremony, Colin Jost and Michael Che can probably expect to make somewhere between $15,000 and $100,000, based on what the Oscars and the Golden Globes pay.