How Much the Apartments in 'The Bold Type' Realistically Cost
The Bold Type follows the lives of Jane Sloan (Katie Stevens), Kat Edison (Aisha Dee), and Sutton Brady (Meghann Fahy) in New York City. As the group of friends navigates relationships and their careers, their places of living in the city serve as a backdrop. Because The Bold Type is a fictionalized version of New York City, some of the characters' apartments aren't quite realistic.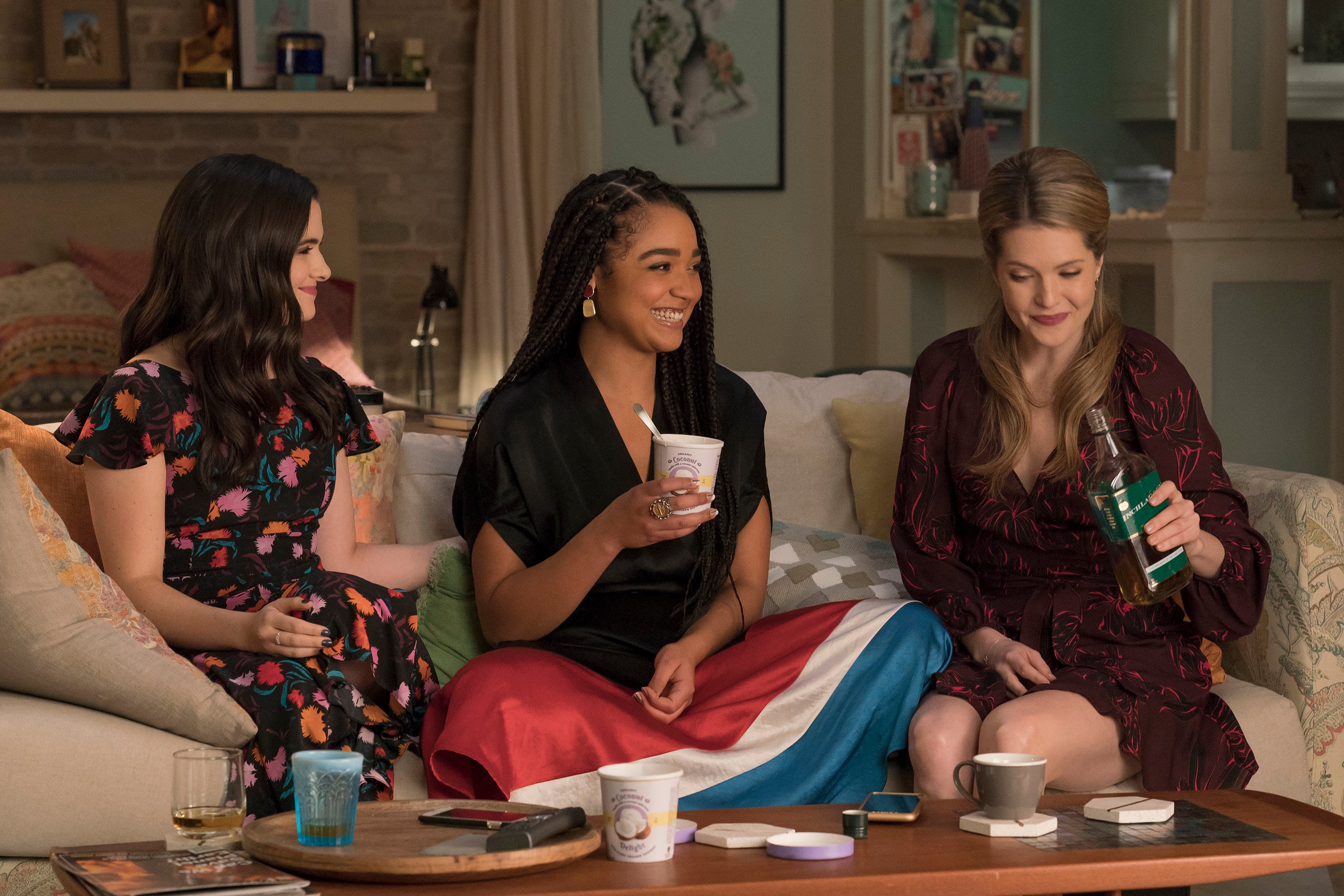 Richard's apartment makes the most sense
In the first season, it is revealed that Sutton is secretly seeing Richard Hunter (Sam Page), an older board member at Scarlet magazine where Sutton works. Being a successful businessman, Richard lives in a luxurious apartment that has large windows, stairs, and views of the city.
According to Brick Underground, Richard's apartment is 450 West 17th Street, which is a luxury apartment complex in Chelsea called The Caledonia. The website reports that "rents in the high-rise range between $4,500-$7,000 for a one-bedroom and $7,000 and up for a two-bedroom."
Sutton eventually moves in with Richard, and she alludes to how much he makes compared to her.
"I hoped that I'd be in a different spot on my career by the time I got engaged," she said. "I feel like two Sutton Bradys: one who works as an assistant making $750 a week and the other who wears a vintage diamond engagement ring and sleeps in a $4 million dollar apartment."
Sutton and Jane's finances on 'The Bold Type'
Throughout the series, Jane, Sutton, and Kat all struggle with money at some point and deal with bouts of unemployment. Sutton struggles the most due to her upbringing and the fact she has more loans to pay off without her mom being able to help her. When the show starts, Jane is a writer at Scarlet, Kat is a social media director at the magazine, and Sutton is an assistant.
Jane and Sutton share an apartment that appears to be a one-bedroom. Jane sleeps in the bedroom, and Sutton sleeps on a bed in the living room. While their apartment is not as unrealistic as New York City apartments in Friends and Sex and the City, it is still pretty spacious. The women's apartment has an entryway, built-ins, a decently-sized kitchen, and a living room that is big enough to fit a bed.
After Sutton moves out, Jane's co-worker Alex briefly moves in. When he moves out in Season 4 of The Bold Type, Kat moves in after losing her apartment. It is never specified where exactly Jane's apartment is, which makes estimating the realistic cost a bit more difficult. According to Curbed New York, the average rent of a New York City one-bedroom apartment in 2018 was $2,900 per month.
Kat's parents paid for her apartment
During the first three seasons of The Bold Type, Kat has the nicest apartment out of the three main characters. As a social media director with well-off parents, she can afford to live in a loft apartment without any roommates. With a nice apartment paid for by her parents, she struggles the least with housing on the show.
This changes when Kat is fired from her job at Scarlet midway through the fourth season. Unless Kat goes back to working an office job, her parents refuse to continue paying for her nice loft apartment. As a result, she moves in with Jane.
Lofts are typically more expensive than apartments, so it can be assumed that purchasing a loft in New York City would cost more than $1 million. Rent would be well above the rent at Jane's apartment but below the cost of Richard's apartment.