How Much Was Tiger Woods and Elin Nordegren's Prenup Worth?
It's been over 10 years since the news of the Tiger Woods' cheating scandal broke, but the odd series of events surrounding his affairs has been resurfacing in the public consciousness now that there is some news about his ex-wife, Elin Nordegren: a relationship and child with another professional athlete.
What really happened between her and Woods all those years ago?
Elin Nordegren denies hitting Tiger Woods with a golf club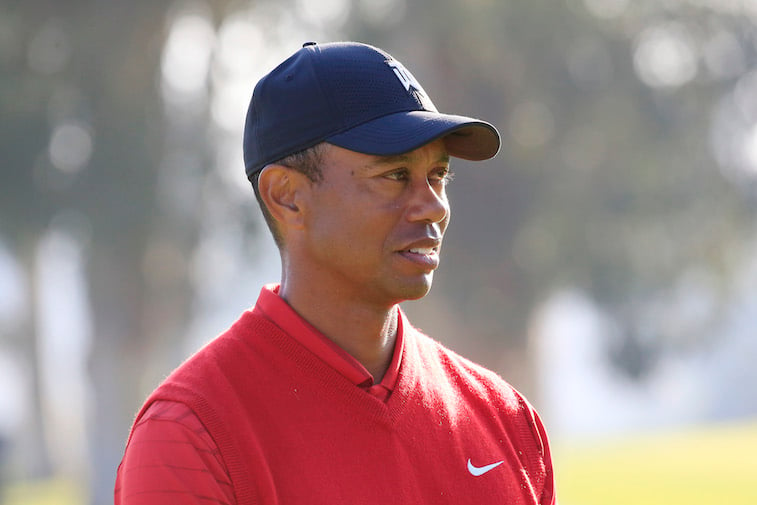 In November of 2009, National Enquirer broke the story that Woods had had an affair with a nightclub hostess named Rachel Uchitel. Just two days later, Woods crashed his SUV just outside his home in the affluent gated community in Windermere, Florida, where he and his wife resided at the time.
What occurred next in the media was far beyond the usual gossip, and veered into what felt more like a game of telephone. Two details of the crash were seized on, the golf club, and Woods' injuries.
Wild reports spread about how Nordegren had attacked Woods with a golf club in a fit of jealous rage, a rumor that she later called "just truly ridiculous." She said there was never any violence inside or outside of the home.
The official story from those involved is that the incident was not related to a domestic dispute. Whether or not a fight happened before the crash is unknown but what is known is that after Woods crashed into a fire hydrant and a tree, he was unconscious in his car. 
Nordegren used the golf club to break a window and pull him out to safety. All injuries seen in the days following were from the car accident.
Elin Nordegren had no clue Tiger Woods had been cheating
News of the car crash on the heels of the affair breaking only added fuel to the fire. Soon more and more reported affairs came to light as more former mistresses came forward. Reports of how many women Woods cheated with, to this day, are all over the map. ABC News reported "at least 9" in the immediate aftermath of events, while later counts from various tabloids reached above 100 women.
Whatever the number, Nordegren was completely blindsided. After the divorce, she gave a rare interview with People magazine that was open and honest. The interview was extensive, happening over 4 days.
"I felt stupid as more things were revealed — how could I not have known anything?" she said at one point. 
"It's hard to think you have this life, and then all of a sudden — was it a lie? You're struggling because it wasn't real. But I survived. It was hard, but it didn't kill me," she also shared.
Tiger Woods tried to save the marriage
Woods ended up taking a break from golf for a time and went to a sex rehab clinic in Mississippi. He also enlisted some legal help to renegotiate the terms of their prenuptial agreement.
According to The Daily Beast, the couple's original prenup stipulated that Nordegren would receive $20 million after ten years of marriage in the event of a divorce. The renegotiations reportedly included an offer of an immediate payment of $5 million to stay in the marriage, as well as adding $55 million to the original prenuptial agreement.
Despite his various attempts to get her to stay, Nordegren decided there was no relationship without trust and the couple divorced. It's unknown what exact amount she walked away with, though TMZ claimed it was $100 million. Other sources put the amount at $750 million, an unlikely number as it was more than Woods' net worth of $600 million at the time, according to Forbes.
What happened after Tiger Woods' divorce?
According to Woods' interview with Time in 2015, he and Nordegren were able to co-parent their two children together and even became friends again: "She's one of my best friends. We're able to pick up the phone, and we talk to each other all the time. We both know that the most important things in our lives are our kids. I wish I would have known that back then."
Nordegren lives a quiet life and is now dating former NFL player, Jordan Cameron. The two had their first child in October of 2019, and a source close to the family said Nordegren is honestly surprised anyone cared that she was pregnant.