Here's How 'NCIS: New Orleans' Bosses Really Wanted the Series to End
NCIS: New Orleans recently ended its seven-season run. The series finale wrapped up all storylines with a nice bow but executive producers Christopher Silber and Jan Nash say they wanted to go a completely different direction — if it wasn't for the sudden news of the cancellation.
'NCIS: New Orleans' series finale tied up loose ends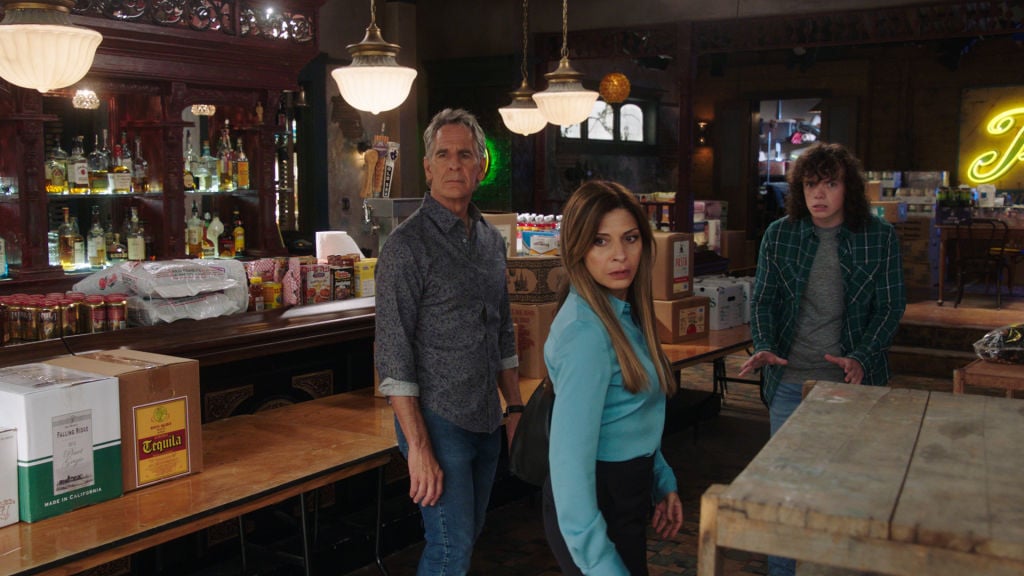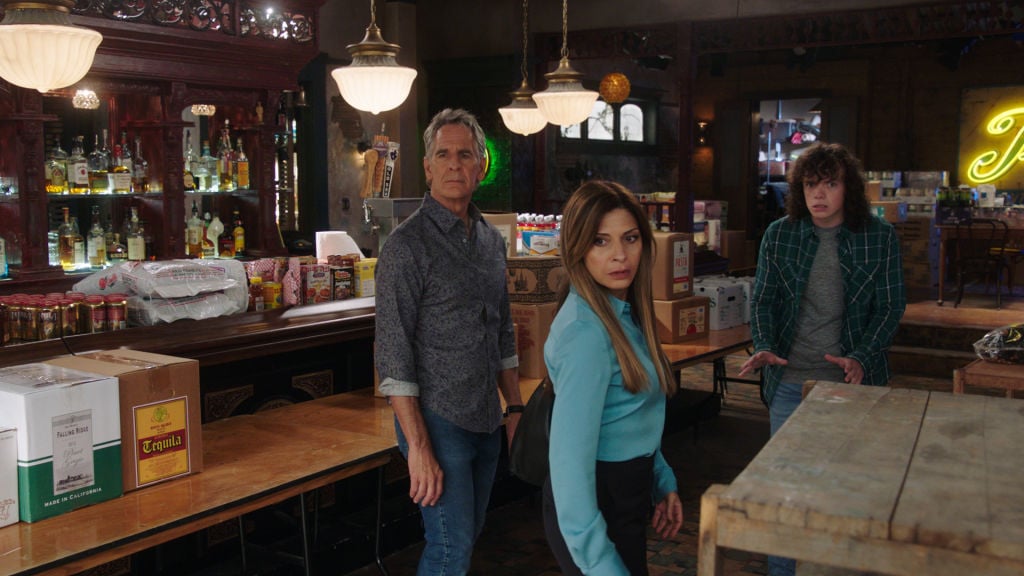 RELATED: 'NCIS: New Orleans' Star Scott Bakula Has Sage Advice for Anyone Visiting 'The Big Easy'
Concluding seven seasons' worth of storylines is no easy feat — especially when all involved in making NCIS: New Orleans thought the show would be renewed another season. Writers did the best they could with the material they had to work with.
After a strange 2020 that included a production shutdown and delayed premieres, the NCIS spin-off had a lot against it, including a scheduling move from Tuesdays after the original NCIS to Sunday nights after football.
Still, the series finale ended with a wedding for Special Agent Dwayne Pride (Scott Bakula) and [Bakula's real-life wife] Rita Devereaux (Chelsea Field). Of course, Dr. Loretta Wade (CCH Pounder) officiated the ceremony, though it's not known if the star is actually ordained.
The celebration welcomed the main cast, including Pride's newly-discovered son, Connor (Drew Scheid), and his mother Mena (Joanna Cassidy). While the event was an event for the ages, Nash and Silber say they really wanted it to go a different way — if they'd had the time.
How the series should've ended, according to bosses
RELATED: 'NCIS: New Orleans' Actors Sue CBS After Claiming They Were 'Nearly Killed' During Heist Scene
The final episode of the NOLA version of NCIS ended on a happy note. If Nash and Silber had the chance, they'd have ended on "a bit of a cliff-hanger or at least an open-ended idea that there is more trouble to come for our characters," Silber told TV Insider.
Their thoughts had more to do with ending the show — not necessarily the characters and the lives they'd lead once cameras stopped rolling.
"When we found out that this was going to be the series finale, it was Jan who felt like, 'Let's have it have a positive ending without it making it feel like it's an ending for our character, just an ending for the series. They will continue even if we don't get to see them on their adventures. But let's give them a win, let's end on a high note,'" Silber added.
They would've done things in a bigger way, Silber says
As far as what would've happened with Sasha Broussard (Callie Thorne), Nash revealed that another season of the show would've "opened with either her having already been harmed or seeing her be harmed perhaps. That investigation would have defined the beginning of Season 8."
Silber also stated that, if given more time to plan the finale, the ending would have been "grander." In terms of the wedding itself, Nash explained how difficult filming those scenes became.
"We've never talked about this, but I felt like the intimacy of it was really beautiful and that the Second Line was really celebratory, particularly to people in New Orleans, who did all of that because they had to move it around a lot because there were some storms coming in," she said, adding, "they did a magnificent job."
And, while most of the characters got their happy ending, both execs agreed that Sebastian Lund (Rob Kerkovich) should've found love (we agree).
Cancellation news came as a shock to all
RELATED: Amid 'NCIS: New Orleans' Cancellation, Lucas Black Explains the Real Reason He Left in Season 6
News of the NCIS: New Orleans cancellation came as a shock to all — including star Bakula. With the show's consistently high numbers week-over-week,
"This being the last season, going out in the middle of a pandemic, I didn't think it was going to happen. I'm surprised the show was canceled," Bakula previously told TV Insider.
He added that the show's "had a great run" and fans have been "very supportive."
"They seem to have liked the show, they like the stories we told, the characters on the show, and that's why we do it. We do it because we want people to grow a relationship and attach and invite us into their homes and we don't take that lightly. I never have. I honor them and we have always had a great relationship and I look forward to continuing that in the future," he concluded.
Other NOLA stars shared goodbyes on social media
Other cast members shared their thoughts on social media with Necar Zadegan saying goodbye to Hannah Khoury via an Instagram tribute saying in part: "Grateful for this team and the company that has kept me a little less lonely in this time away from everyone I love. Wishing u all health."
Daryl "Chill" Mitchell, who played, Patton Plume, wrote "my heart is so heavy," on his post.
But, it's Pounder who simultaneously broke hearts with a bittersweet sentiment. During an appearance on The Reel, she revealed why she took the job in the first place.
"When I started NCIS I had a very ill husband and I said, 'honey we need to make some major money so that you can extend your life a little bit," she revealed. "And that's what NCIS did for me. It's a huge gift that I got from NCIS."
The show will be missed but hopefully one (or more) of our favorite NOLA characters pop up in the latest spin-off, NCIS: Hawai'i.