How Ne-Yo and His Wife Reconciled Just Four Months After Their Split
Ne-Yo and his wife, Crystal Renay Smith, shocked many when they announced they were splitting but thanks to the quarantine, Ne-Yo and Smith have reconciled.
Ne-Yo and his wife, Crystal Renay Smith, announced their split at the beginning of 2020 and had fans questioning why. The So Sick singer later explained that they'd grown apart and had their own individual problems they needed to sort out. It's been a little over four months since their split and the couple has decided to give their marriage another try. Ne-Yo recently explained that the coronavirus shutdown is what helped reunite the two.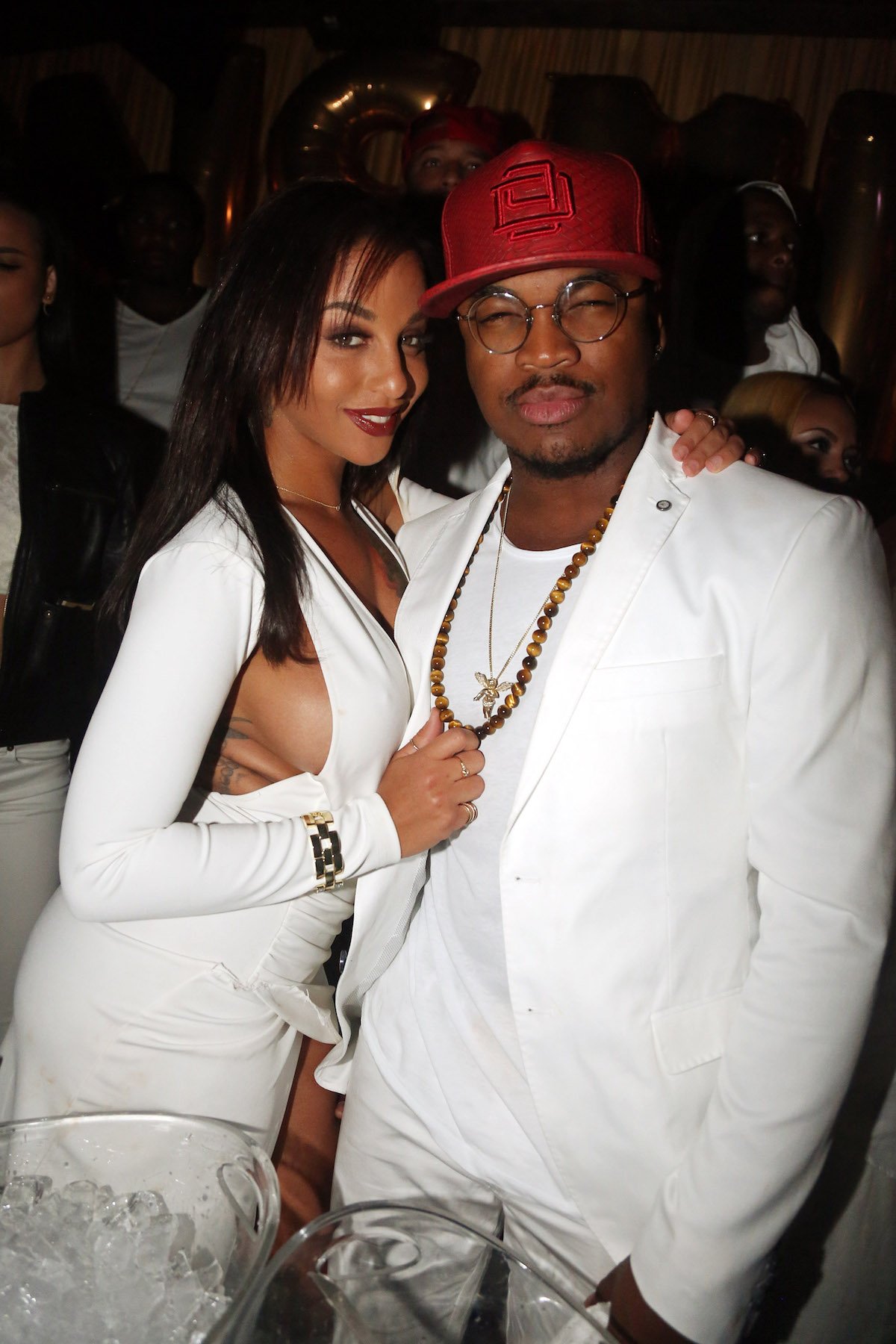 Ne-Yo and Crystal Renay Smith announced they were splitting in February 2020
Prior to The Jasmine Brand's exclusive report that Ne-Yo and Smith were splitting, Smith cleared her Instagram account of all images that included Ne-Yo. The media outlet reported that Smith was the one who ended the relationship. There were rumors that Ne-Yo was unfaithful to Smith while hosting the reality competition series World Of Dance. A source told The Jasmine Brand at the time, "Crystal left him. She's had enough."
Ne-Yo later addressed the breakup with his song "Pinky Ring" in which he sang, "She gave me back the wedding ring/I turned it to a pinky ring." He posted a video of him dancing to the song in a club. Smith was later spotted with Black In Crew star, Ryan Henry. 
As for what caused their split, Ne-Yo said they simply grew apart and hinted to both of them having separate issues that needed to be addressed as individuals. 
Related: Ne-Yo Addresses Split From Wife, Crystal Renay Smith
"It's not a sad thing, it's more of a us realizing…long story short, I'm never gonna talk bad about her. I'm not that person," Ne-Yo said on the podcast Private Talk.
"There's nothing bad to say about her. She's a fantastic woman. She's the mother of my children and she's always gonna be that. She's got demons just like everybody else, just like me. We realize that our demons don't mesh and until both of us get a hold of our personal demons it just makes things difficult."
He also revealed that Smith returned the wedding ring he gifted her. 
Ne-Yo says the coronavirus quarantine played contributed to his reconciliation with Crystal Renay Smith
Though Ne-Yo and Smith were separated when the coronavirus quarantine began, the estranged couple opted to quarantine together when the shutdown order was implemented. According to the singer, being confined in the same space forced the couple to have "uncomfortable" and difficult conversations that they would have probably avoided if not quarantined together. Spending so much time together allowed them to reconnect.
He spoke about the process during his interview with The Talk. 
Before the quarantine happened, we were definitely talking divorce and the quarantine forced us to sit still, block out the noise from the world — you know the world can get very, very loud, and we tend to let the world's opinion mean more in certain situations than it should…We're actually stronger now than we were before," said Ne-Yo. "Now we feel like we can really talk to each other.

Ne-Yo, The Talk
Ne-Yo told the hosts of The Talk that miscommunication is what led to their brief split. "I don't know when it happened, but we got to a place where we felt like we couldn't just say it, you know," he said. "You're feeling something — something's going on, and you know something's going on, but for whatever reason, you can't just come out and say it."
Now, the couple is back to professing their love for one another on social media. Smith posted a heartfelt message to Ne-Yo in honor of Father's Day, calling him a "king" and her "love."