How Ne-Yo's Wife, Crystal Renay, and His Ex-Fiancé, Monyetta Shaw, Built a Relationship Despite Shaw's Heartbreak
After publicly declaring their nearly four-year marriage was over, singer Ne-Yo and Crystal Renay appear to be giving their union another shot. Now that they've reconciled, they've made it a priority to continue keeping their blended family intact, which includes Ne-Yo's two children from his ex-fiance, Monyetta Shaw. 
Ne-Yo and Shaw were in a longterm relationship before he broke things off and moved on with Renay. It was a hard breakup, but Shaw and Renay eventually became close friends and have worked diligently to blend their families. They spoke of their journey to friendship in a joint question and answer session on Instagram.
Ne-Yo broke things off with Monyetta Shaw after saying he wasn't ready for monogamy – then he married Crystal Renay
Ne-Yo and Shaw were together for several years, almost from the start of his solo career taking off. Throughout the course of their relationship, they became engaged, lived together, and had two children.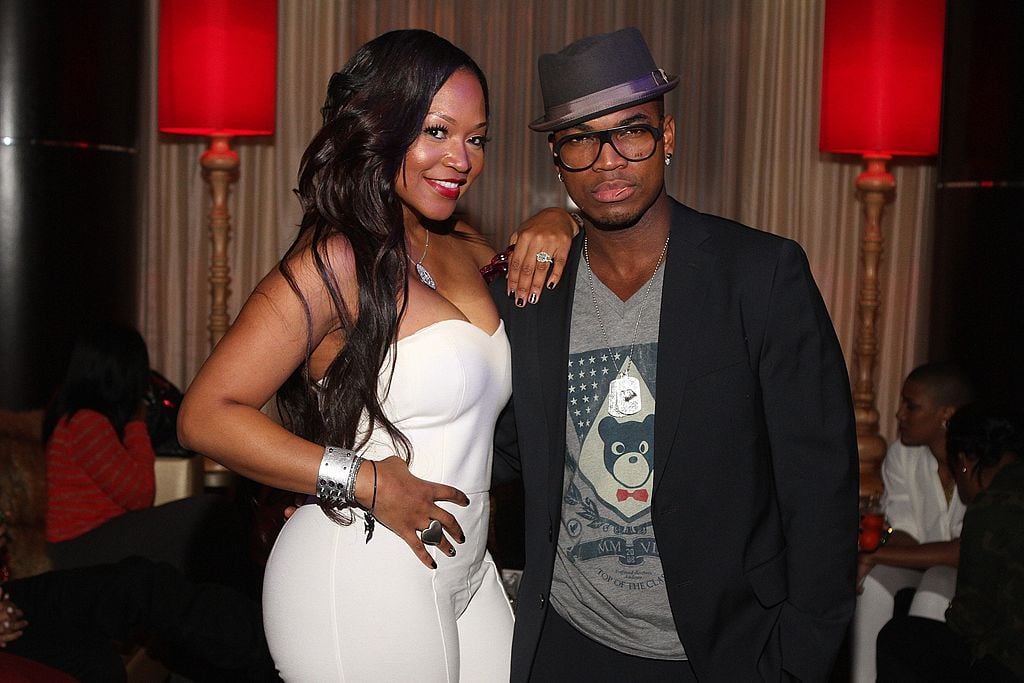 Ne-Yo even revealed during his Behind The Music special that he knew Shaw was the one after she proved to be legit. He'd previously was under the impression that he fathered a child with another woman he was in a relationship with prior to Shaw, but the child turned out not to be biologically his. Shaw was patient with Ne-Yo following the heartbreak.
Despite Shaw's love and patience, it wasn't enough to keep their relationship together. He announced in an Instagram post during the summer of 2012 that he and Shaw split and later said they'd mutually decided to break up – but Shaw said at the time that his recollection was not true.
According to Shaw, she was blindsided by the split and said that Ne-Yo broke things off over the phone. He allegedly told her that he was not ready for a monogamous relationship. That's why when Ne-Yo moved on with Renay just a year later and proposed to her shortly after they started dating, Shaw was hurt.
Renay announced her pregnancy with Ne-Yo's first child, which caught Shaw by surprise as Ne-Yo previously told her that he did not want any more children. To add insult to injury, Shaw went as far as having her tubes burned to honor Ne-Yo's request under the impression that he was also to undergo a vasectomy. Ne-Yo never had the procedure done.
Crystal Renay and Monyetta Shaw explain how they reached a friendly co-parenting space in new Instagram live video
It was difficult for Shaw to see Ne-Yo with another woman, especially after she says he walked away from their family only to start another one so quickly. Shaw later revealed that she was still living with Ne-Yo when he began dating Renay.
Related: Ne-Yo May Not Get Divorced After All
But it was important for Shaw to co-parent in an amicable way with Ne-Yo and since Renay was the woman in his life who'd become his wife, Shaw knew that she'd have to have a relationship with Renay as well.
It was equally as important for Renay to have a relationship with Shaw. During an Instagram live chat, the two answered fan questions about their blended family. Renay revealed that she first reached out to Shaw for a pow-wow to get on one accord.
She [Shaw] was still going through her emotions, and when I saw them two arguing to a point that I was not comfortable with them arguing with, a lot of people don't know, I be riding for Mo, she knows. I didn't like a certain situation, and so I DM you [Mo] for the first time like 'Aye, let's just meet up, and let's figure this out cuz I don't like the energy, and I don't want that to be associated with me and your children.

Crystal Renay
From there, the two built their own relationship outside of having Ne-Yo as the middle man. Once Renay's children were born, they made it a priority to remain in direct contact with one another as their children are siblings.
Shaw wrote a book about healing after a break-up, blending families, and successfully co-parenting with Ne-Yo and Renay in 2018. Shaw and Renay even lovingly refer to one another as their "baby mama."