How O.J. Simpson and His 4 Kids Avoid the Past Using the 'No Negative Zone'
Losing a parent at a young age is devastating, but imagine that and having to deal with the other parent being on trial for their murder. This is exactly what Orenthal James "OJ." Simpson's kids went through growing up. Sydney Simpson was only eight years old and Justin Simpson was only five when their mother was murdered. On June 12, 1994, Nicole Brown Simpson and Ron Goldman were found brutally murdered at Nicole's California condo. While the events from over 25 years ago were a dark and uncertain time for the Simpson family, they now have a rule to not bring up the past and live in the present. 
As the famous NFL Buffalo Bills running back, O.J.'s trial for the double murders of his ex-wife and restaurant waiter gained worldwide attention, now known as the "trial of the century." Although O.J. was acquitted of the charges, everyone still has an opinion on whether he really did it.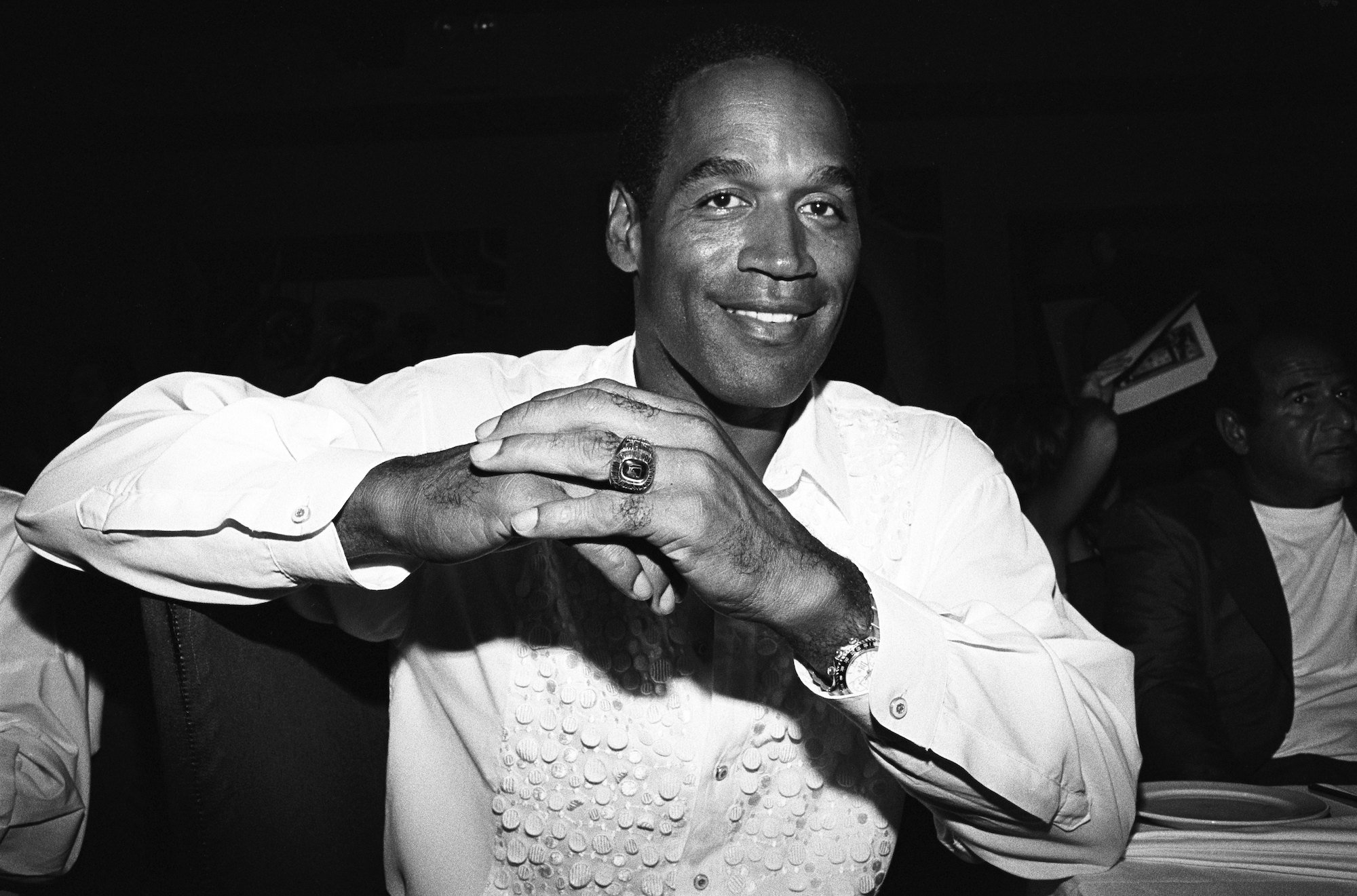 Simpson's Family shielded his kids
To protect any innocence Sydney and Justin had left, Simpson's family worked overtime to shield them from the public eye. Nicole's sister Tanya Brown shared custody with O.J., to help care for the kids and keep them out of the spotlight. She told Radar, "After the trials were done, my mom and I were like Team Brown. We had a meeting point where we transported the kids and picked the kids up and dropped the kids off." Brown struggled to have to go into O.J. and her late sister's home but powered through for the kids. In the same interview with Radar, she said, "I was so foggy, but I had to put on the face because this is their dad. They will always love their dad. I choose to respect that." 
In 2000, Brown and the kids moved to Florida, which allowed Sydney and Justin to live relatively normal childhoods. The Simpson children do not talk about their dad's trial with their mom's family. According to E! News, Brown revealed that "It's the pink elephant in the room that I hope never shows up." 
While O.J. and Nicole's two children are mentioned most often when discussing the trial, his two older children from his first wife, Marguerite, also had to watch their dad's murder trial. Jason and Arnelle are big supporters of their dad, with Arnelle even testifying at her dad's parole hearing in relation to his convictions on robbery, kidnapping, and other crimes, Bustle reports.
Justin & Sydney's Real Estate Related Careers
After O.J. was granted parole on July 20, 2017, and released that October. Sydney and Justin were both adults, each with their own careers. The siblings now live in St. Petersburg, Florida, and their dad has made a few visits since his release. Sydney graduated with a BA in Sociology from Boston University in 2010 and now runs her own real estate management business, Simpsy LLC, in Florida. Justin also has a career in real estate, being a realtor with DHM Real Estate. While Sydney keeps a more private life, Justin is very active on social media by keeping followers updated on the housing market. 
The 'No Negative Zone'
After O.J.'s release in 2017, he moved in with Arnelle in Las Vegas. While he has to check in with his parole officer, he also makes trips to visit with Sydney and Justin during the holidays. In a phone interview with The Associated Press, Simpson said, "Life is fine," and continued about the murder trial, "The subject of the moment is the subject I will never revisit again. My family and I have moved on to what we call the 'no negative zone.' We focus on the positives."