How Often Does Jason Momoa Work Out?
Jason Momoa has taken on many iconic names in his time; Khal Drogo, Aquaman, Conan the Barbarian, and even the lesser-known Jason Loane in Baywatch Hawaii. But while Momoa's characters donned different costumes and personalities, one thing remains constant – he is incredibly jacked in all of them.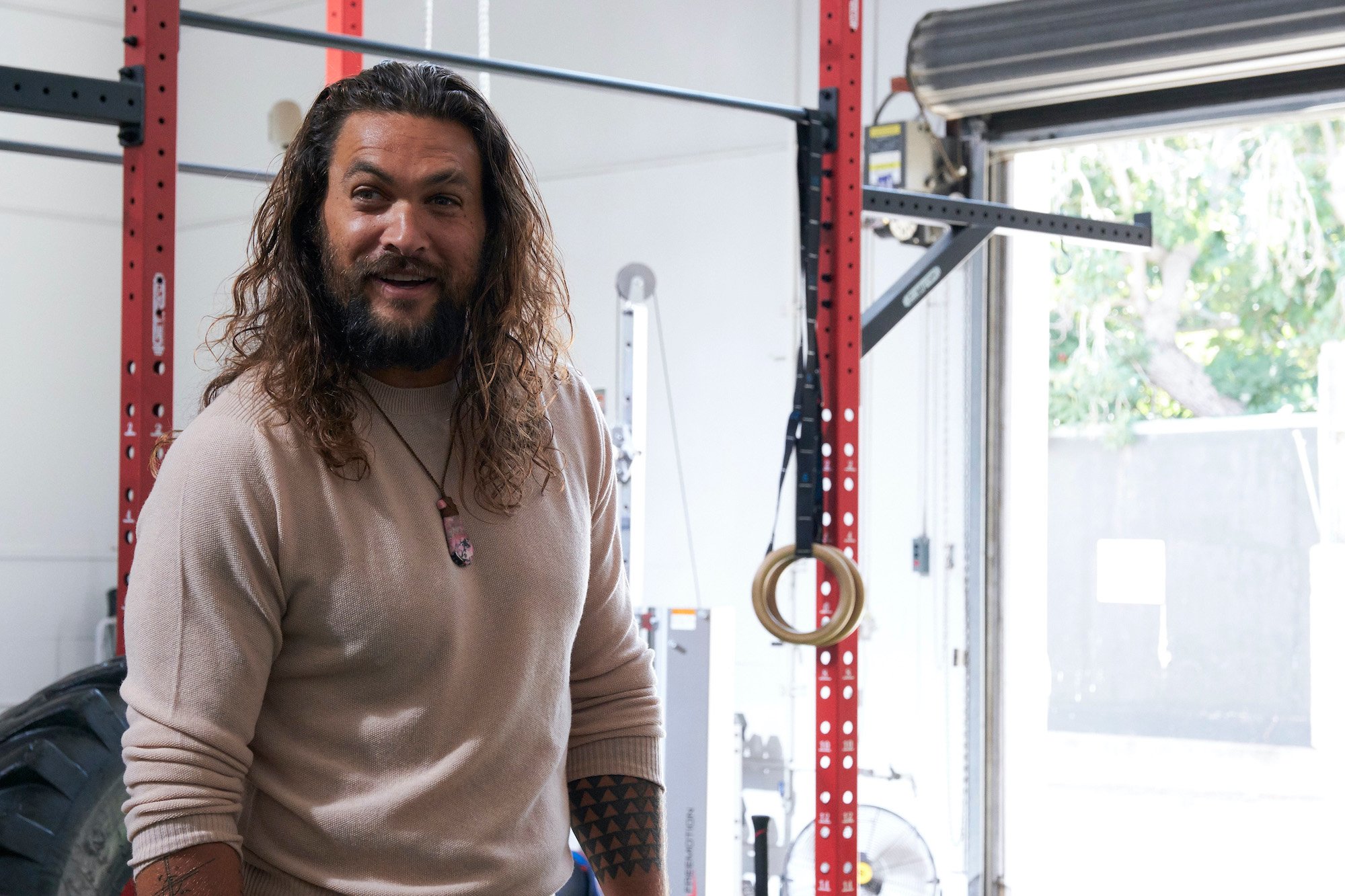 Many fans have wondered for ages, how does he maintain this impressive physique? He must be hitting the gym nearly every day, you say? Perhaps maybe even like his famously bald counterpart Dwayne the Rock Johnson, you say? Well, you'd be surprised to learn that this is not quite the case.
Jason Momoa's 'Aquaman' workout
Now, despite his already extraordinary physique, his role in Aquaman demanded a more intentional and regular routine. To fit the role and costume, he had to prioritize certain muscles for them to appear more muscular (as is evident from the film). He also had to add on a bit of muscle mass to do the role justice.
According to the actor, the routine that worked best for him was the Accelerated Results 7 (AR-7) routine. The routine, designed by personal trainer Eric Laciste, goes against most body-building regimens.
Instead of your usual heavy lifting, the routine focuses on pacing and consistency. It involves employing lower weights and lower reps while taking little rest between each set.
By doing so, you get to maintain your tempo all through. You'll get to feel the burn faster, thereby reducing overall fatigue on your joints and muscles. In turn, you can work out as much as thrice each day.
How long does Jason Momoa workout?
Momoa does the AR 7 workout for about 2 hours a day, 5-6 days a week. However, with the dynamic nature of his activities, it is likely that this figure varied. But what does AR 7 involve exactly?
To begin with, the actor picks three out of five exercises; squats, shoulder presses, incline bench presses, cable crosses, and pull-ups. Now, onto the AR 7 routine.
The number 7 refers to the number of foundational reps and sets Momoa starts with. He begins by doing 7 sets of 7 reps each, followed by a 7-second rest between every set. Then, in the next round, he drops to number 6, where he'd do 6 sets of 6 reps each and 6-second rest. 
The last and final round is 5. Here, he'd do a final 5 sets of 5 reps, only taking a 5-second rest between every set. Each round would have about a 1-minute break in between.
Also, to back this up, the actor would take a generous portion of protein and veggies, spread evenly throughout the course of his day (about 5 meals). It is reported that he wouldn't have as many carbs, trading them off for a can of his beloved Guinness.
What other workouts does Jason Momoa do?
While his stone-cold biceps and chiseled abs might lead you to believe that he is constantly pumping iron, Momoa has a more unconventional training routine. In fact, he's said that weightlifting can be a challenge.
Instead, he prefers doing cardio exercises and incorporating more outdoorsy activities such as rock climbing, paddleboarding, pretzeling, and bodyweight training into his routine.
Of course, a good deal of this can also be attributed to good genetics. He says so himself too. In an interview about his latest movie 'Dune' with Men's Health, the actor said, "It's just genetics," he further adds, "Hawaiians are big people."
Now, if you've been keeping up with Momoa, then you know he likes his Guinness as much as the next guy (maybe more). However, he quickly compensates soon after with a thorough exercise. In an interview with Men's Health, he said, "I get up at 5 am, and I train hard." He added that "I get up, run up a hill, get some exercise and have some time with my thoughts."
As you've seen, there's nothing too complicated about Jason Momoa's routine. This, done consistently, coupled with a great diet, and possibly, a regular pint of Guinness, is basically what made Aquaman.