How Old Is Amanda Seyfried and How Much Younger Is She Than Her 'Mank' Character?
Actor Amanda Seyfried earned her first Oscar nomination for Mank, a biographical film about the making of another Academy Award-nominated movie. Though she's been acting for more than 20 years, Seyfried is still young to have earned her first nod from the Academy. How old is Amanda Seyfried?
Amanda Seyfried broke out in 'Mean Girls'
Seyfried began acting as a teenager. Following her work on soap operas As the World Turns and All My Children, she landed her first film role in Mean Girls. Seyfried portrayed Karen Smith, the "dumb blonde" of the Plastics, who welcome Lindsay Lohan's Cady Heron in the 2004 comedy.
Shining on screen next to veterans Lohan, Rachel McAdams, and Lacey Chabert boosted Seyfried's career. She next appeared in a recurring role in the UPN series Veronica Mars as Lilly Kane, the titular characters' deceased best friend. Seyfried also landed a leading role in the HBO drama Big Love.
She went on to star in films like 'Jennifer's Body'
TV provided a lot of great work for Seyfried, but she continued to pursue a film career, too. In 2008, she starred alongside Meryl Streep in the big-screen adaptation of the musical Mamma Mia! She followed this up with back-to-back lead roles in Jennifer's Body, Chloe, and Dear John.
Over the past decade, Seyfried's continued to act primarily on the big screen, save for an arc in the Twin Peaks revival. From comedies like Ted 2 and Love the Coopers to biographical drama Lovelace, she's tackled various genres and remains a highly sought-after movie star.
Seyfriend earned an Oscar nomination for 'Mank'
Despite her many famous roles, Seyfried hasn't spent much time on the award show circuit. That is, until now. Her latest film, 2020's Mank, earned her her first Academy Award nomination for Best Supporting Actress at the event taking place on April 25, 2021.
Mank is another biographical drama. It follows Gary Oldman's Herman J. Mankiewicz, who co-wrote the screenplay for Citizen Kane with Orson Welles. Seyfried stars as Marion Davies, an actor who many believed inspired a character in the film, destroying her reputation in Hollywood.
How old is Amanda Seyfried?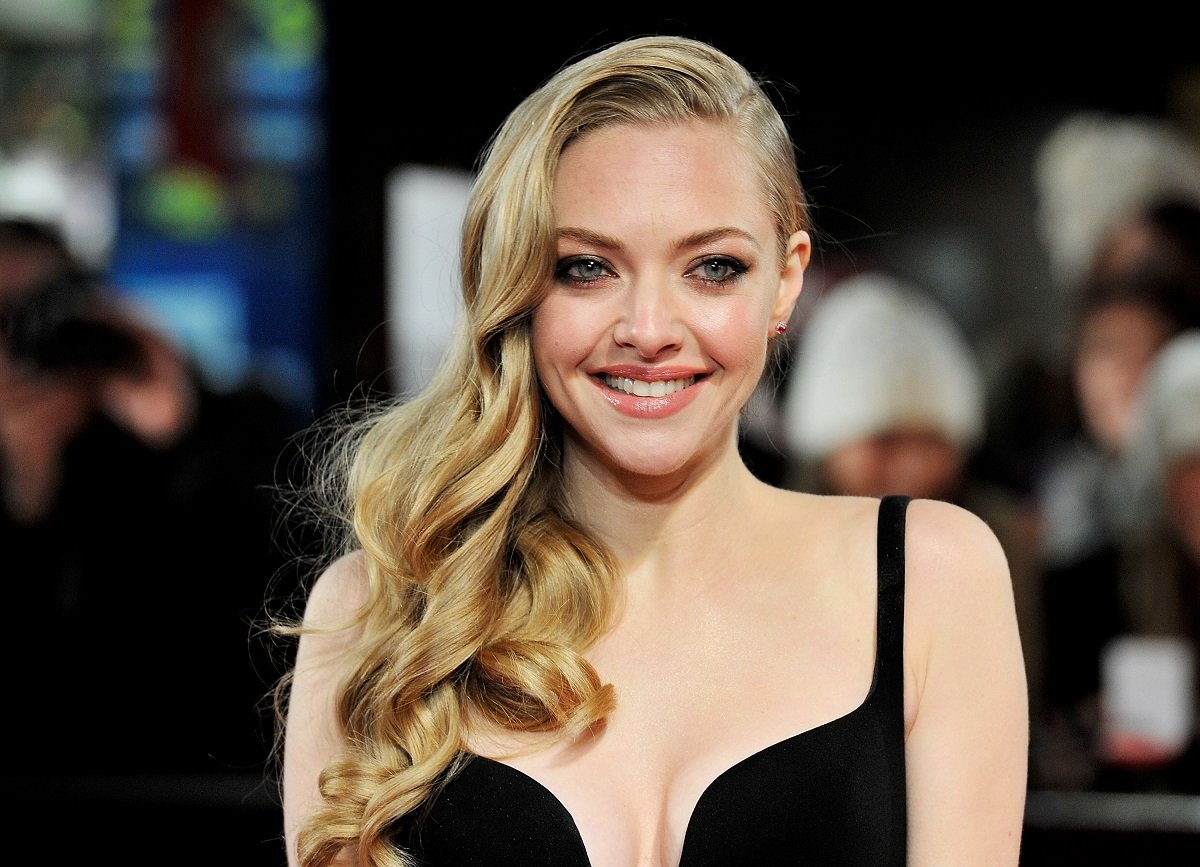 Though Davies' relationship with the much-older William Randolph Hearst loosely inspired the Citizen Kane character, Susan, by the time the action in Mank takes place, she's not exactly a young starlet. Born in 1897, Davies was in her 40s when the film debuted.
The age difference there is notable, if not overwhelming. Seyfried turned 35 in December 2020, meaning she played nearly 10 years old for much of Mank. Additionally, Tuppence Middleton, who's 34, played the eponymous screenwriter's wife, Sara. She was also born in 1897.
However, the age difference really sticks out when compared to Oldman. At 62, he's nearly 30 years older than his female co-stars. Yet, like Davies and his wife, Herman Mankiewicz was born in 1897, meaning he also would have been in his 30s and 40s during the time shown in the film.