How Old Are Anna and Maya In 'PEN15' Season 2?
The second season of 'PEN15,' a cringe comedy series airing on Hulu, is almost here. The first season depicts a pair of teenagers who face off against middle school's everyday horrors, but with a twist. How old are the main characters, Anna and Maya, when 'PEN15' Season 2 begins?
What is 'PEN15' about?
'PEN15' follows two girls, Anna Kone and Maya Ishii-Peters, as they start 7th grade in 2000. Anna and Maya have been best friends for years, but their friendship is continuously tested as they traverse the perils of middle school, from crushes to mean girls to issues at home.
The 10-episode first season of 'PEN15' — which derives its name from a prank that teenagers would pull on one another — was released on the streaming service in February 2019. It received not only critical and viewer praise, but earned an Emmy nomination for Outstanding Writing for a Comedy Series.
The creators play versions of themselves at 13
'PEN15' is different from many other shows in one distinct way. While actual teenagers appear, the two central characters of Maya and Anna are played by the show's creators, Maya Erskine and Anna Konkle. Both stars, who also write many of the episodes, go to great lengths to appear 13, despite being in their 30s.
Erskine and Konkle conceived of the idea when attending a party in which they said they "reverted to our ­middle-school selves," feeling awkward and uncool among their peers. And many of their own experiences from the time are worked into the series. "It's such a crazy time," Erskine told Vulture in 2019. "Your first period. Your first kiss."
Here's where 'PEN15' Season 2 picks up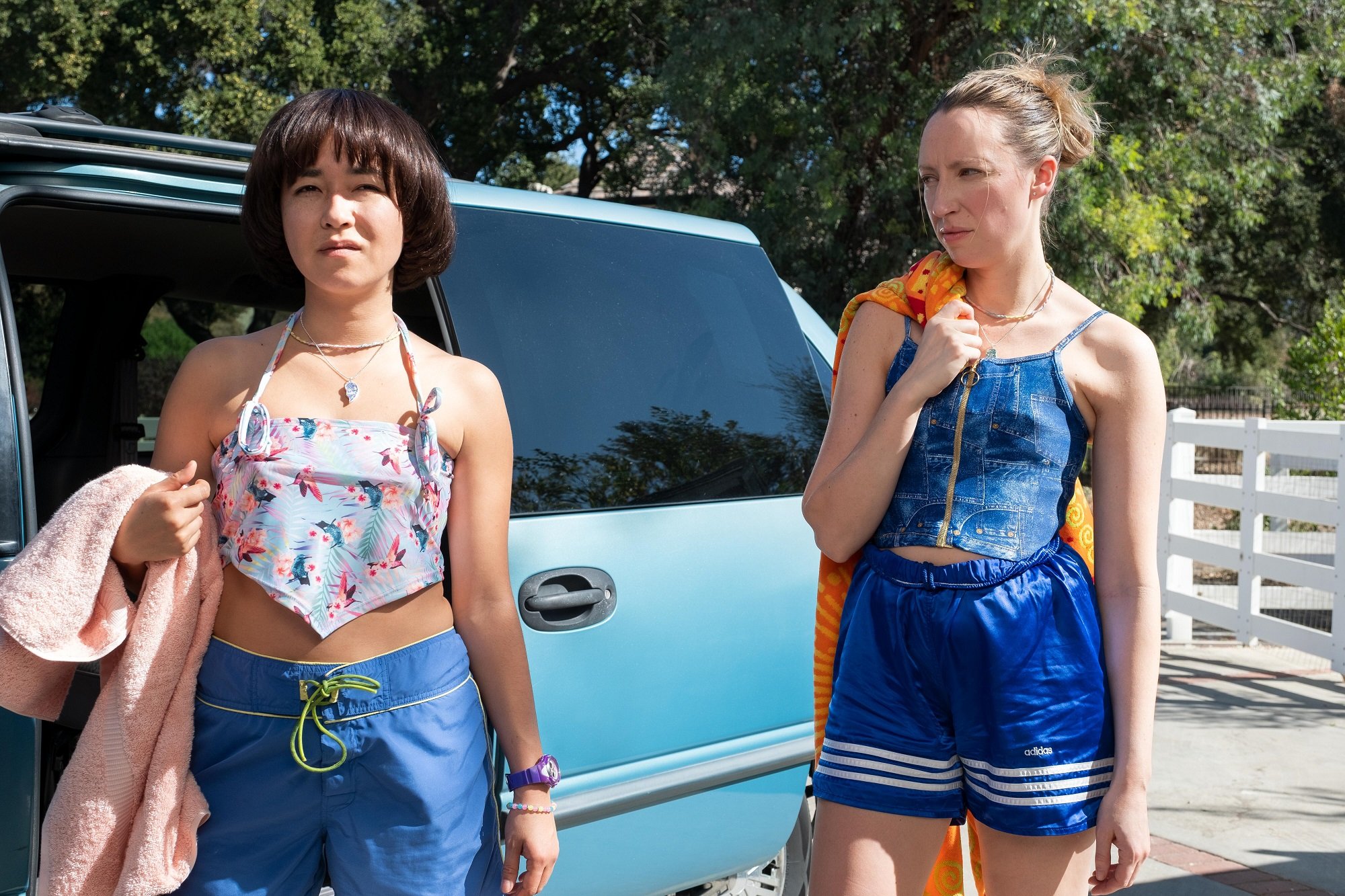 Due to its popularity, a 14-episode second season of 'PEN15' was ordered in 2019. Premiering in full on September 18, 2020, the first episode picks up just two days after the events of the Season 1 finale, in which Maya and Anna attended a school dance and had an encounter with a boy, Brandt. So they're still 13.
In the "Pool," Anna and Maya attend their friend Spencer's pool party, though they only plan to stay "for literally a second." They find themselves dealing with the ramifications of the dance, as Maya talks to Anna's boyfriend, Brendan, and Anna confronts Brandt, who Maya now has a crush on.
Why the characters may never age
Like the first season, the second takes place over a relatively short period of time. Capturing this specific moment in the character's lives was important. "We always knew the first season would straddle between childhood innocence and experimenting into teendom," Erskine told Entertainment Weekly in 2019.
And that's not changing now. "We're hoping to keep the show [about] Anna and I in 7th grade, forever," Erskine continued. "That's what the whole concept of the show is about: that purgatory. It's not about these two characters going to high school." She added that theirs no shortage of material, saying, "there's a bible of stuff — all these ideas and stories."