How Old Are Chip and Joanna Gaines, and At What Age Did They Meet?
For Chip and Joanna Gaines, age seems to be just a number. Not only did their loving banter on Fixer Upper prove they'll forever be young at heart, but they became parents for the fifth time on June 24, 2018, to their son, Crew. Plus, they seem to constantly be on the go with their business endeavors. From continuing to build their Magnolia empire to Joanna's multiple books, they're definitely keeping themselves busy in their post-HGTV life.
Considering Chip and Joanna aren't slowing down anytime soon, you may be surprised by how old they really are. Here are the ages of both Chip and Joanna, as well as how old they were when they first met.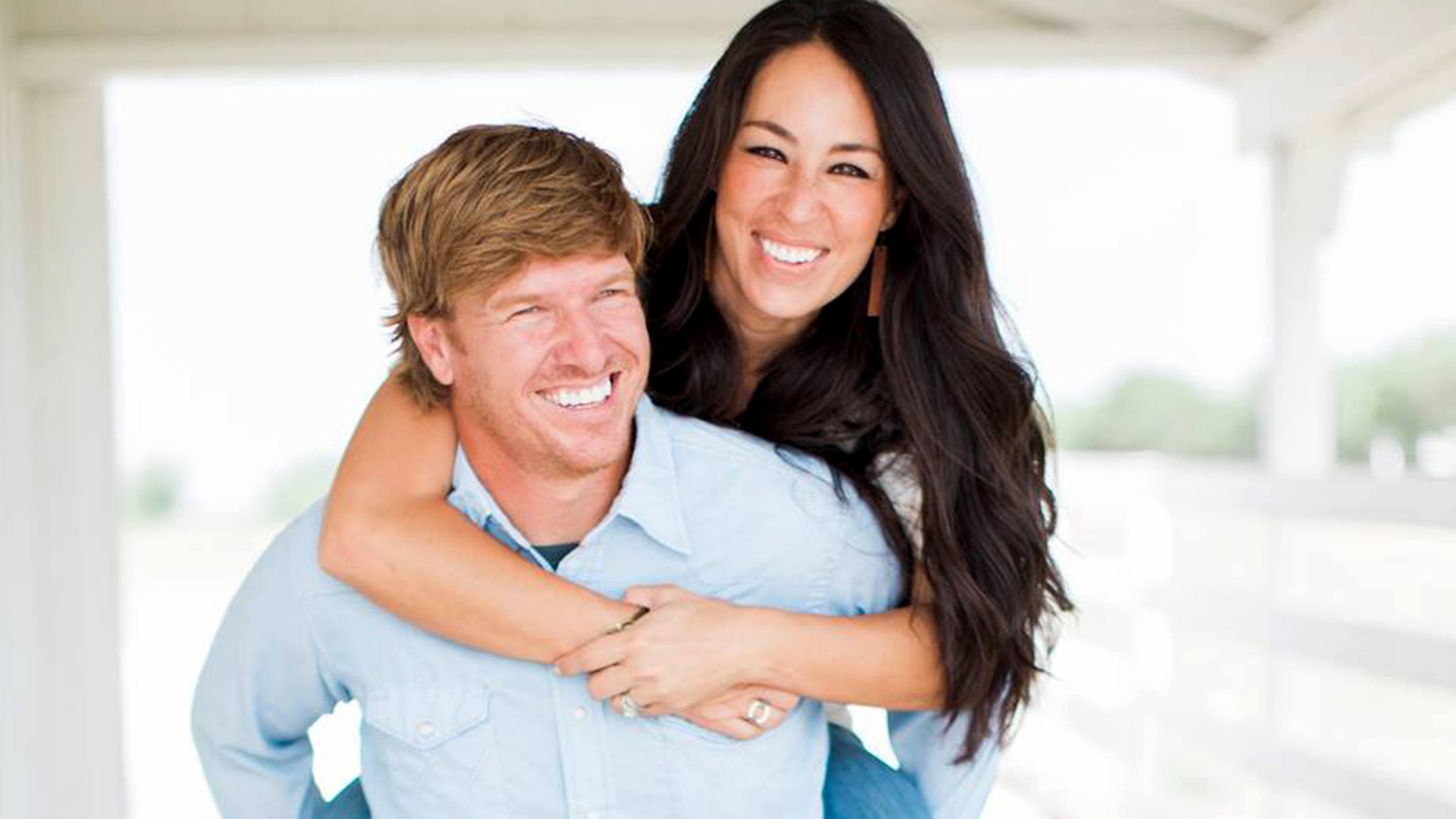 Joanna is 40 years old
Joanna was born on April 19, 1978, which makes her 40 years old. In classic Gaines fashion, her birthday was celebrated with a huge party at Magnolia Table. And even though she gave birth at 40, by no means is she a new mother. She and Chip are also parents to Drake, 13, Ella, 11, Duke, 10, and Emmie, 8.
You would think that fans of Fixer Upper would be happy for the new addition to their family, but her pregnancy announcement actually sparked some controversy. On top of social media users warning against the dangers of giving birth at an older age, others criticized that they were "contributing to the overpopulation of the planet."
One Facebook user wrote, "I like them ok but enough with the kids already." And another person advised, "I hope this one will be your last and you will use wiser judgement."
Luckily, the Gaineses seemed to have brushed off any negative comments. She's even admitted that they still might not be done having kids. "I joke with my friends that I'm going to be that 45-year-old who's pregnant," Joanna said in an interview with People. "Chip is such a kid at heart and we both love a big family. I'm open to whatever. I'm just having fun with it."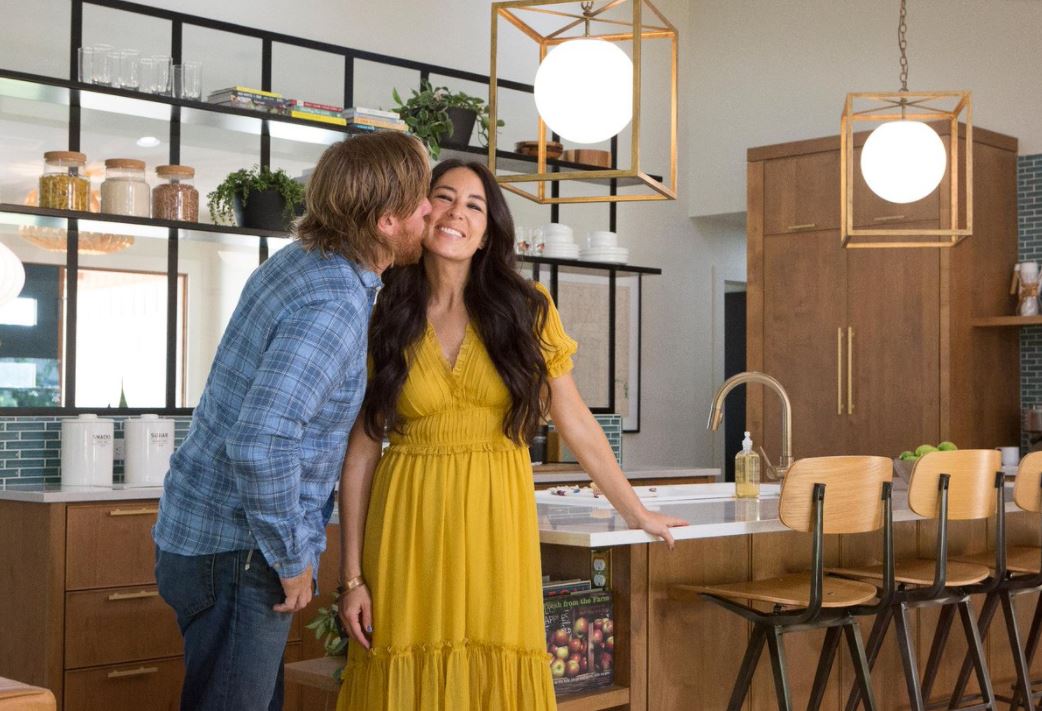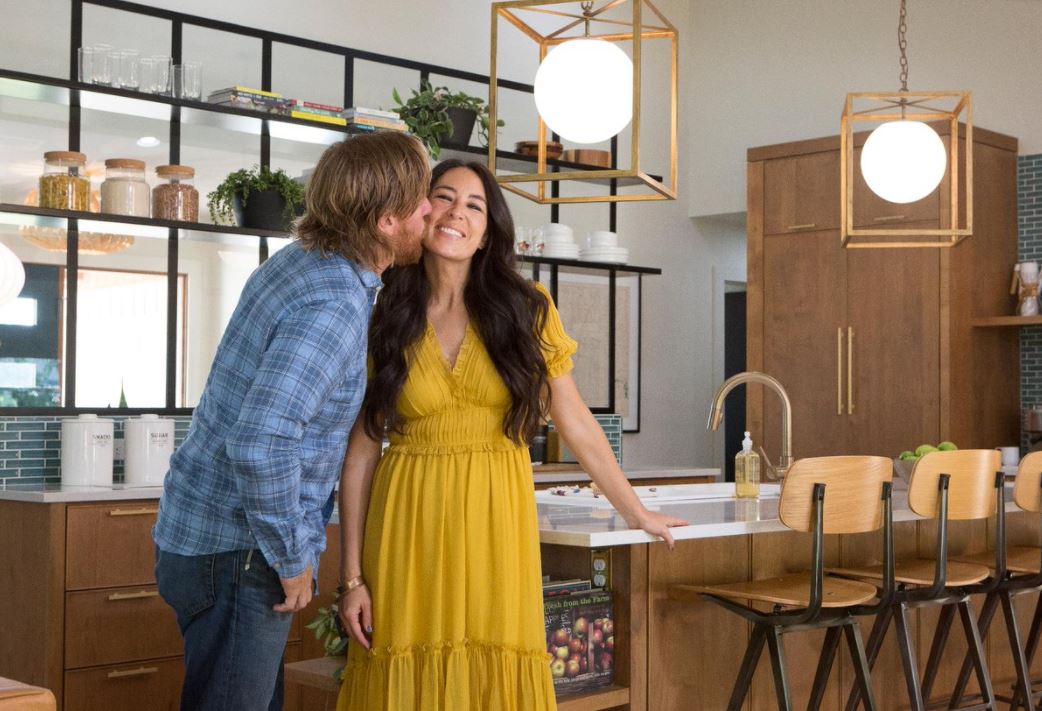 Chip is 43 years old
Joanna is just a few years younger than her husband, who was born on Nov. 14, 1974. Chip's 44th birthday is coming up, and we're sure their friends and family have a fun celebration planned. Like Joanna, Chip is definitely defying any expectations for what your 40s are supposed to look like.
For starters, he ran his first ever marathon in May 2018 — which is a huge accomplishment for someone at any age. He trained for the Silo District Marathon for months, at the beginning of which he could hardly run two miles.
He wrote in a blog post at the beginning of the year, "Some of you might be feeling a little blindsided, because you (wrongly) assumed that behind the Chip Gaines you know, there's this super-fit guy who goes on long-distance runs in his spare time. But don't be fooled — I haven't 'gone on a run' since college."
How old were Chip and Joanna when they met?
Chip and Joanna met way back in 2001 — when Joanna was just 23 and chip was about 27. As Chip explained in an interview with Popsugar, he knew he wanted to marry Joanna before they actually met face-to-face. When he visited her father's Firestone Tire store in Waco, Texas, a photo of Joanna was enough to make him fall in love.
"Her dad made the mistake of putting a pic of the family behind the counter at his shop," Chip said. "I knew I'd marry her one day just by the picture on the wall."
He kept trying to bump into Joanna at the shop, until one day — he finally did. Even Joanna admitted, "We met in the waiting area and hit it off immediately. He was genuinely engaging and he had such a sincere smile."
After dating for over a year, Chip and Joanna tied the knot on May 31, 2003. Within a month of marriage, they started flipping houses together — and the rest is history.