How Old Are Kim Kardashian and Kanye West's Children and What Are Their Names?
Kim Kardashian and Kanye West are one of the most famous celebrity couples in the world. Love em or hate em you know who they are. But even those who are keeping up with the Kardashians sometimes have trouble keeping up with their growing family.
Here's how many children Mr. and Mrs. West have plus how old they are, what their names are, and if they are planning on having any more.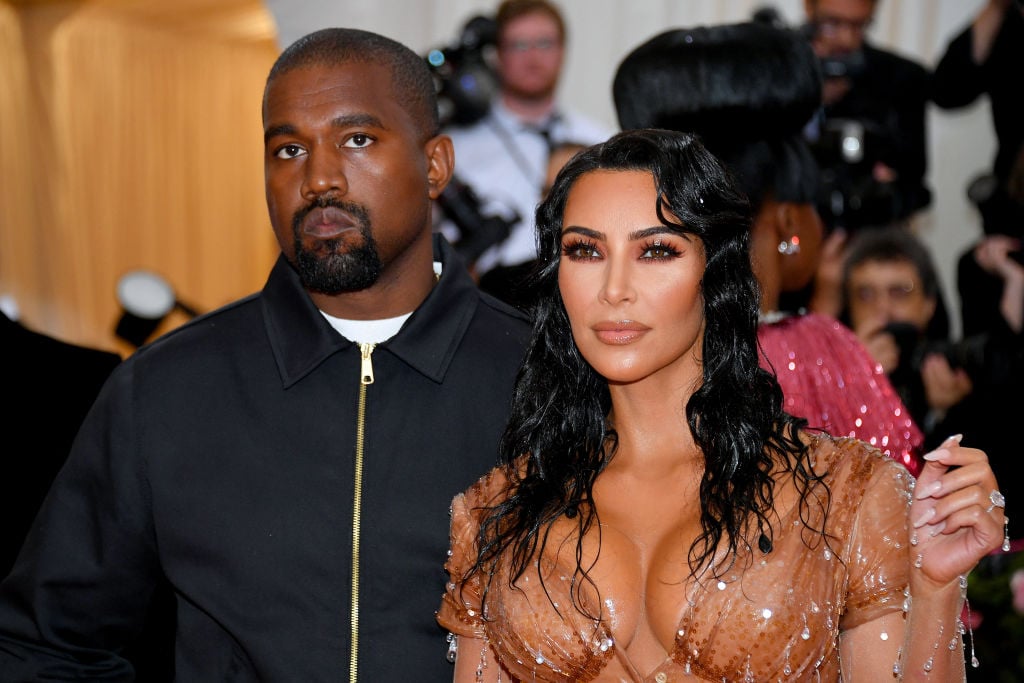 How old are their kids and what are their names?
The reality TV star and rapper have four children together.
Kardashian gave birth to their first daughter, North, on June 15, 2013. They welcomed a son, who they named Saint, on Dec. 5, 2015.
Kardashian was able to carry the couple's first two children but doctors advised her not to get pregnant again because she suffered from placenta accreta. According to the Mayo Clinic, the condition occurs when the placenta attaches too deeply to the mother's uterine wall. Placenta accreta affects about 1 in every 2,500 pregnancies and its exact cause is unknown.
Following Saint's birth, Kardashian and West decided that they did want more children so they turned to surrogacy.
Their third child, a daughter named Chicago, was born via surrogate on Jan. 15, 2018. She was the first of their children who they gave a middle name which is Noel. Elle noted that Noel is also Kim's middle name.
On May 9, 2019, reports surfaced that the surrogate carrying the pair's fourth child was in labor. Kardashian confirmed the baby's birth via Twitter the following day writing, "he's here and he's perfect!"
The mother-of-four later shared a photo of the last addition to their family on Instagram and revealed that the baby's name is Psalm.
Merriam-Webster dictionary defines Psalm as "a sacred song or poem used in worship." It's also a book in the bible. West has made his interest in religion known in the past and recently began hosting his own Sunday services.
Do Kardashian and West want more children?
When it comes whether or not they will have more children, Kardashian has always said that she wants a big family just like the one she was born into.
She is one of six children and People previously reported that West would also like to have a large family with "five or six" kids.
A source recently told another publication that if West and his wife decide to add a fifth child to their brood it will likely be in the near future.
"Motherhood just comes so naturally to her and she has even told friends she would like to go for a fifth child," a source close to the Keeping Up with the Kardashians star said. "If she does, it would be sooner rather than later, but right now, she's just enjoying number 4. Some of her closest friends have come over to the house since she's busy nesting and just being a new mom. She's so elated and this baby has brought her and Kanye even closer together. She's barely left home since the baby came home officially. She stares at the baby constantly in awe."
Read more: What Does Kris Jenner's Boyfriend Corey Gamble Do For Work?