How Old Is Billie Eilish? Famous Birthdays for December 2021
Billie Eilish is one of music's youngest stars, earning several Grammy Awards and nominations since her debut. Here's what we know about this singer's birthday.
She's known for songs like "Bury a Friend" and "Bad Guy." Billie Eilish is a Grammy Award-winning songwriter and singer, earning several nominations for her 2021 release, Happier Than Ever.
Here's what we know about Eilish's December birthday and other celebrities with the same birth date.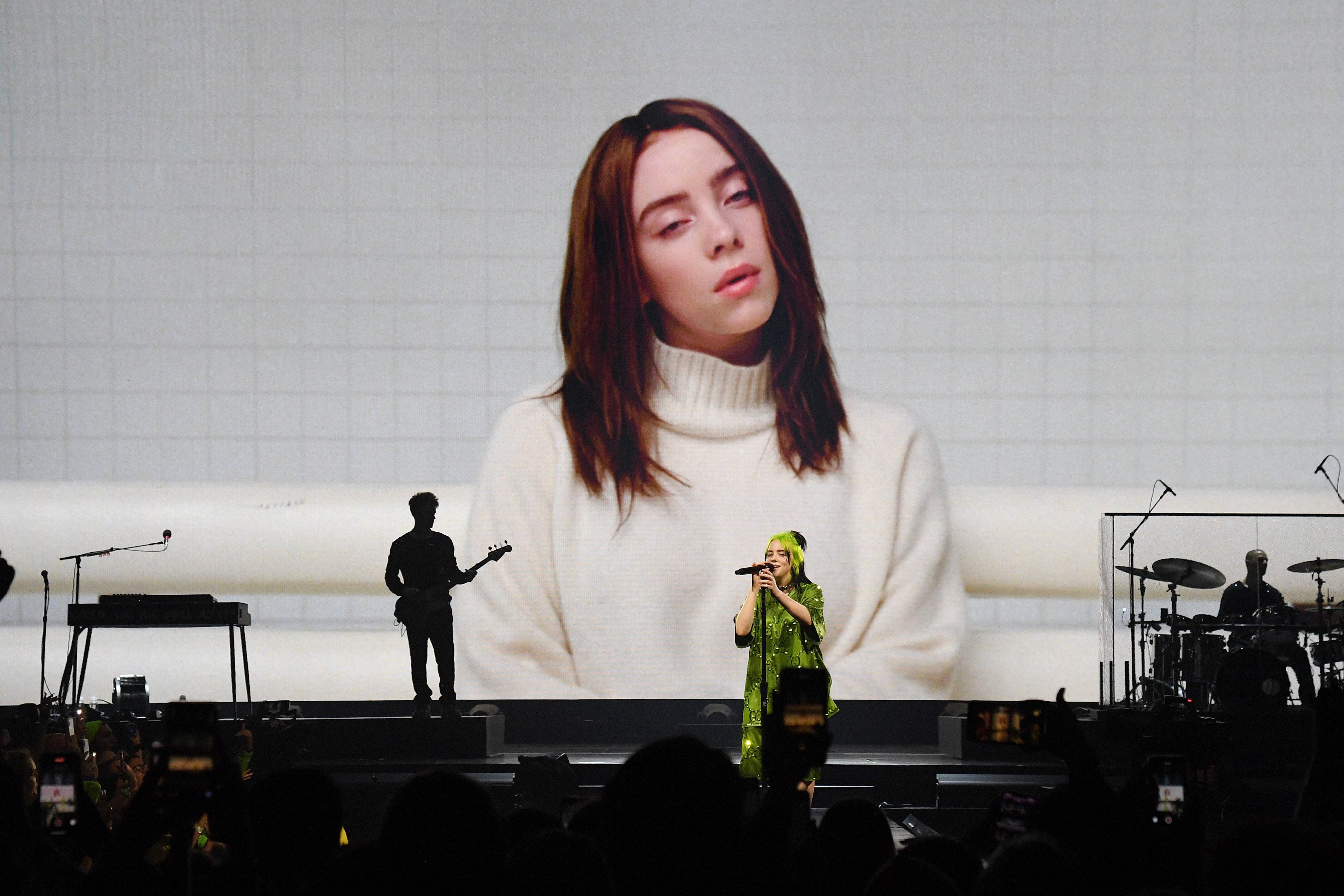 Billie Eilish is the Grammy Award-winning artist behind 'When We All Fall Asleep, Where Do We Go' and the Grammy-nominated 2021 release, 'Happier Than Ever'
She's the youngest artist and the first female artist to win all four major categories at the Grammy Awards — best new artist, record of the year, song of the year, and album of the year — at 18 years old.
Eilish is the songwriter and singer behind When We All Fall Asleep, Where Do We Go. It was actually "Ocean Eyes," released just before Eilish's birthday, that launched this artist into her global stardom. Since then, Eilish has become a household name, releasing her second full-length album, Happier Than Ever, in 2021. 
Eilish earned millions of streams for songs like "Bury a Friend" and "Bad Guy." She also isn't afraid to advocate for the environment, making a political statement with her  "All the Good Girls Go to Hell" music video. However, some fans relate to this artist because of her age. 
Billie Eilish's birthday is Dec. 18, 2001
Born in 2001, Eilish is turning 20 years old in 2021. With her birth date being Dec. 18, Eilish's zodiac sign is Saggitarius. (That makes her a fire sign, which fans see for the "All the Good Girls Go to Hell" artist.) 
According to Buzzfeed, in 2019, Eilish even received a birthday wish from Queen Bey, as did celebrities like Sia and Katie Holmes. The "Bad Guy" singer responded as most fans would, with a celebratory social media post. Eilish even wished a happy birthday to her mentor Justin Bieber, who she featured in a remix of "Bad Guy."
Other celebrities with December birthdays
Eilish wouldn't be the only chart-topping performer with a birthday in December. Two members of BTS, the K-pop group behind songs like "Butter" and "Permission to Dance," have birth dates during this month — Kim Seokjin (Jin) and Kim Taehyung (V).
Additionally, several well-known celebrities share a Dec. 18 birthday with Eilish. That includes Jaws, Jurassic Park, West Side Story, and Back to the Future director Steven Spielberg. Artist Christina Aguilera and actor Brad Pitt also have the same birth date as the "Happier Than Ever" singer.
Zoe Kravitz (Guardians of the Galaxy, Avatar), Dec. 1
Lucy Liu (Charlie's Angels, Kill Bill: Volume 1), Dec. 2 
Amanda Seyfried (Mamma Mia, Mean Girls), Dec. 3
Vanessa Hudgens (High School Musical, The Princess Switch), Dec. 14
Jake Gyllenhaal (Spider-Man: Far From Home, Brokeback Mountain), Dec. 19
Samuel L. Jackson (Pulp Fiction, The Hitman's Bodyguard), Dec. 21
Stan Lee (Marvel), Dec. 28
LeBron James, Dec. 30