How Old Is Charisma Carpenter Now and What Was Her Age When She Starred in 'Buffy' and 'Angel'?
Actor Charisma Carpenter became famous for starring in the supernatural teen drama series Buffy the Vampire Slayer and its successful spinoff, Angel. To this day, she remains one of the most beloved members of the TV shows in the Buffyverse. What is Charisma Carpenter's age now compared to how old she was on the shows?
Charisma Carpenter starred in 'Buffy the Vampire Slayer'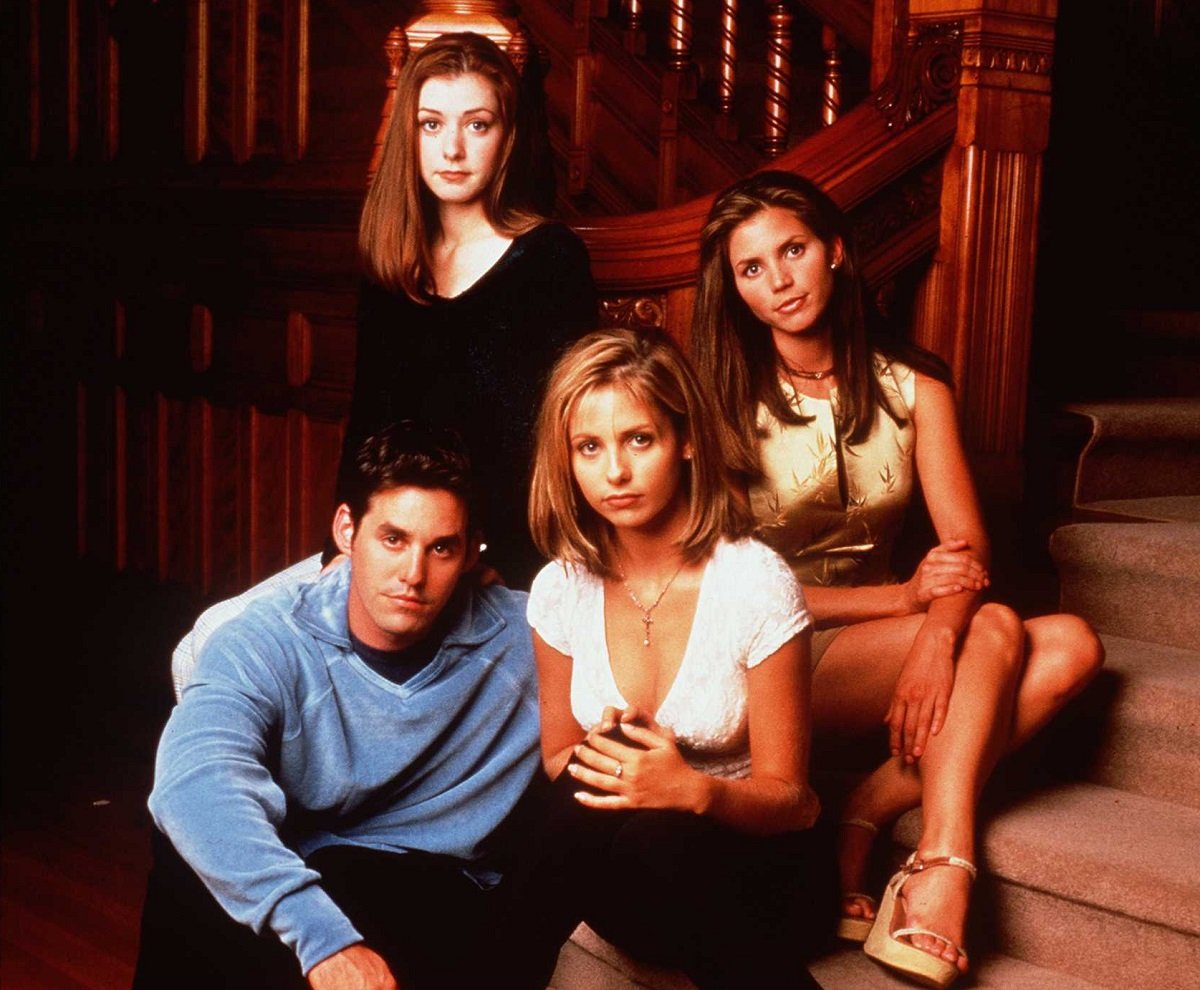 Carpenter broke out as Cordelia Chase, a Sunnydale High student who the titular Buffy meets on her first day. As the stereotypical popular girl, Cordelia comes across as stuck up but soon begins to spend more time with the vampire slayer and her friends, becoming a part of the core group.
Carpenter auditioned for the eponymous role early in her career. But when she began portraying Cordelia, a sophomore, in 1997, the actor was 26 years old. In comparison, Buffy the Vampire Slayer co-star Sarah Michelle Gellar (Buffy) was 19, Alyson Hannigan was (Willow) was 23, and Nicholas Brendon (Xander) was 25.
She reprised her role in 'Angel'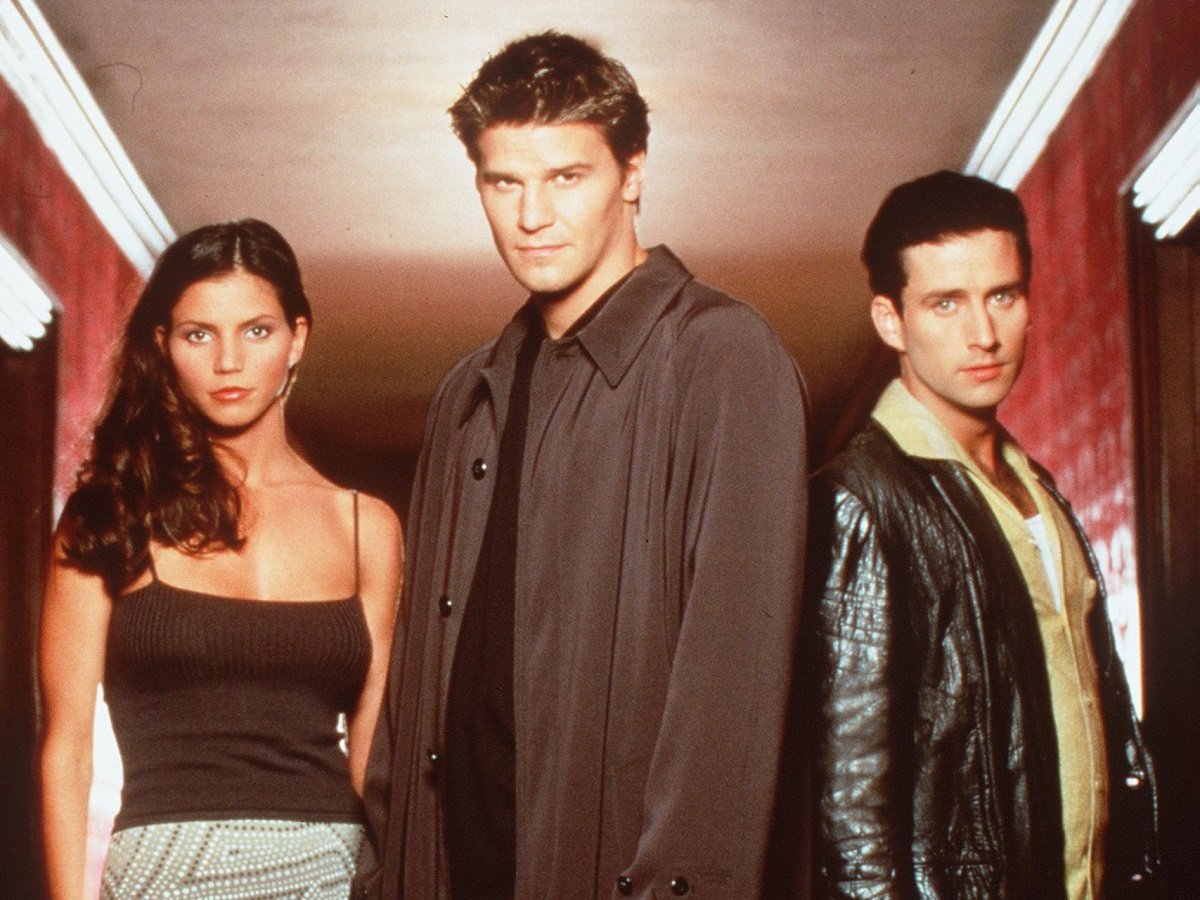 After three seasons of playing a high school student, Carpenter's character and her friends finally graduated. And, in a way, the actor did too. She moved from one series to another, reprising the role of Cordelia in the Buffy spinoff. After moving to Los Angeles, Cordelia takes a job working for Angel at his detective agency.
When Angel premiered in 1999, Carpenter was 29 years old. She continued to portray Cordelia into her 30s, as the character went from somewhat vapid teenager to supernatural being. In season 4, Cordelia goes into a coma. Carpenter returned for one season 5 episode. At the time, she was 33 years old.
Carpenter addressed Joss Whedon firing her
RELATED: Joss Whedon Allegedly Fired a 'Buffy the Vampire Slayer,' 'Angel' Actor For Being Pregnant
Cordelia's character arc in Angel season 4 baffled many fans. The actor's real-life pregnancy made its way into the storyline in a bizarre way. Cordelia remains in a coma off-screen for all of season 5, with Carpenter making a single guest appearance in which Cordelia dies. Years later, Carpenter addressed the circumstances surrounding this.
In a statement, Carpenter wrote that creator Joss Whedon lobbied "ongoing, passive-aggressive threats to fire" her while working together, told her she was "sabotaging the show" when she got pregnant, "unceremoniously fired" her. "Back then, I felt powerless and alone," the actor wrote. "I swallowed the mistreatment and carried on."
Charisma Carpenter's age in 2021
More than two decades have passed since Carpenter began portraying Cordelia. The actor celebrated her 50th birthday in July 2020. She marked the occasion with an Instagram post. "I've never been more proud to declare my age!" the actor wrote alongside a clip of Molly Shannon in a Saturday Night Live sketch.
"I'm a Semi-Centennial!" Carpenter continued. "The fact is, not all of us get to be 50. So I feel very grateful for this milestone." She added, "I'd also like to thank all the well wishers from friends, family, and fans. I am super touched by the outpouring of love! Thank you again!"