How Old Are the Child Actors In 'Jojo Rabbit'? They Did An Adorable Q&A Together
Child stars have a unique perspective on show business. Learn more about these 'Jojo Rabbit' stars and their experience making the film.
The acclaimed satirical black comedy Jojo Rabbit has many unique features. Marvel director Taika Waititi wrote, directed, and stars in it as a version of Adolf Hitler who lives in the mind of the titular child. It also features a lot of other unique performances, including that of the young stars. Learn more about them here.
Roman Griffin Davis and Archie Yates are Jojo and Yorki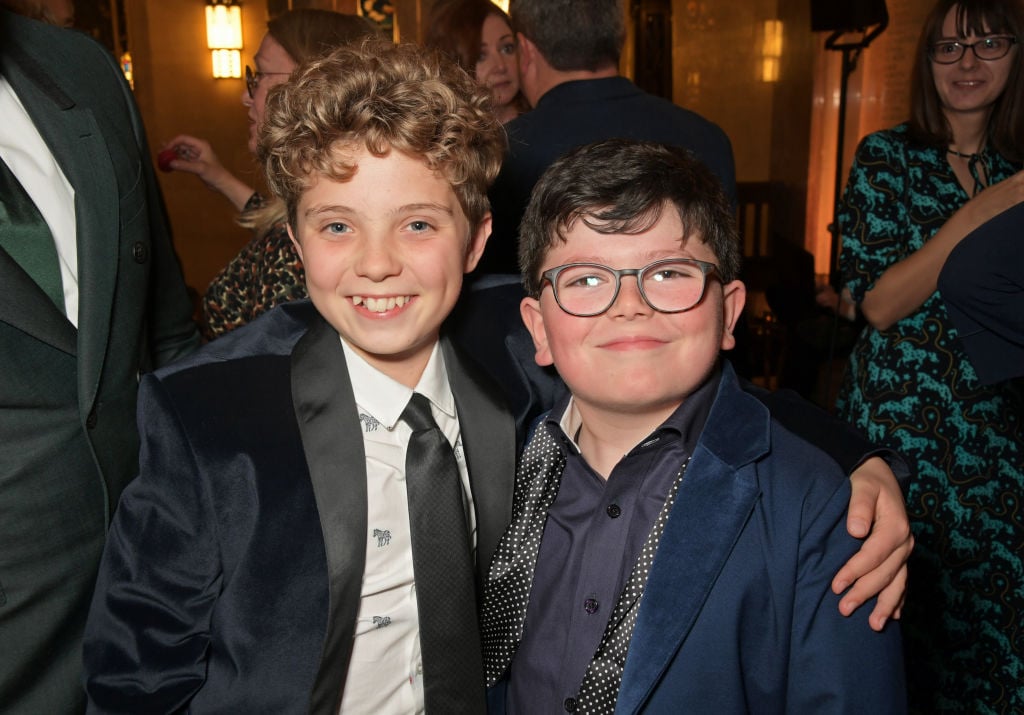 Roman Griffin Davis is Johannes "Jojo" Betzler. In the film, Jojo is a ten-year-old living in Germany as WWII winds down. Davis is a British actor, believed to be between 11 and 12 years old. Both of his parents are in the movie business — in fact, his dad has been the cinematographer for numerous Marvel films. Jojo Rabbit is his first movie.
Also getting their first gig with this film is Archie Yates. Like Davis, Yates was ten while the movie was filming in 2018. So he's thought to also be around 11 years old. Yorki is Jojo's best friend, who he attends the Hitler Youth camp with and remains in contact with throughout the film.
The actors have been involved in the press tour and promotion for the film, which is currently in theaters. However, they've done something a bit different now, on their own terms: A Q&A featuring just the two of them.
The weather on the set was difficult
When the boys were asked to sum up their experience in three words, it was fairly simple. Rather than reflecting on the exciting moments, they noted that they were particularly affected by the weather, describing the "boiling hot costumes" as the most notable aspect of filming.
Their characters all grown up
Davis and Yates answered another interesting fan question: What movie that's already out would they like to be in? Davis said the '80s classic Stand By Me. Yates, on the other hand, loves the '90s comedy Ave Ventura: Pet Detective and Ace Ventura: When Nature Calls.
Another intriguing question involving their characters was what they think they each would have grown up to have as an occupation. Davis liked the fan's suggestion that Jojo would continue with his art, while Yates thought maybe Yorki would become a consultant or an inventor.
He wasn't the only Davis on set
Even if you've seen Jojo Rabbit, one thing you may not know is that Davis' twin brothers are also in the film. A brief shot (as seen in the trailer) shows a bunch of Hitler Youth clones, played by the Davis twins (and computer-animated duplicates). Davis joked that it was "a pain" to have his brothers on set, but then amended this, saying it was "really nice" having them there.
As for their favorite characters in the film, Davis said that he likes Sam Rockwell's Captain Klenzendorf, who is undoubtedly a standout in an already wonderful cast. Yates, on the other hand, likes Jojo, calling him "really sweet and innocent."
Meeting celebrities
Being child stars means you get to meet people you never expected. Yates says he was most excited to meet Scarlett Johansson, who plays Jojo's mother, Rosie, at the U.S. premiere of the film. Davis, meanwhile, was delighted to meet director Quentin Tarantino.
Clearly, these two formed a bond with Waititi on set. When asked about his directing style, they joked that it was "plain" and "sloppy," before getting serious. They said he was good at working with children and "showing innocence," among other things.