How Old Is 'The Falcon and the Winter Soldier' and 'The Resident' Actor Emily VanCamp?
Emily VanCamp hit her big break in acting when she was just 15 years old. Long before she joined the Marvel Cinematic Universe and Fox's medical drama The Resident, VanCamp landed a series regular role on the WB's Glory Days, followed by the WB's Everwood. She went on to appear in various films and as a guest in a few other television shows before she landed her first starring role in ABC's drama series Revenge. With such an extensive list of credits, how old is VanCamp?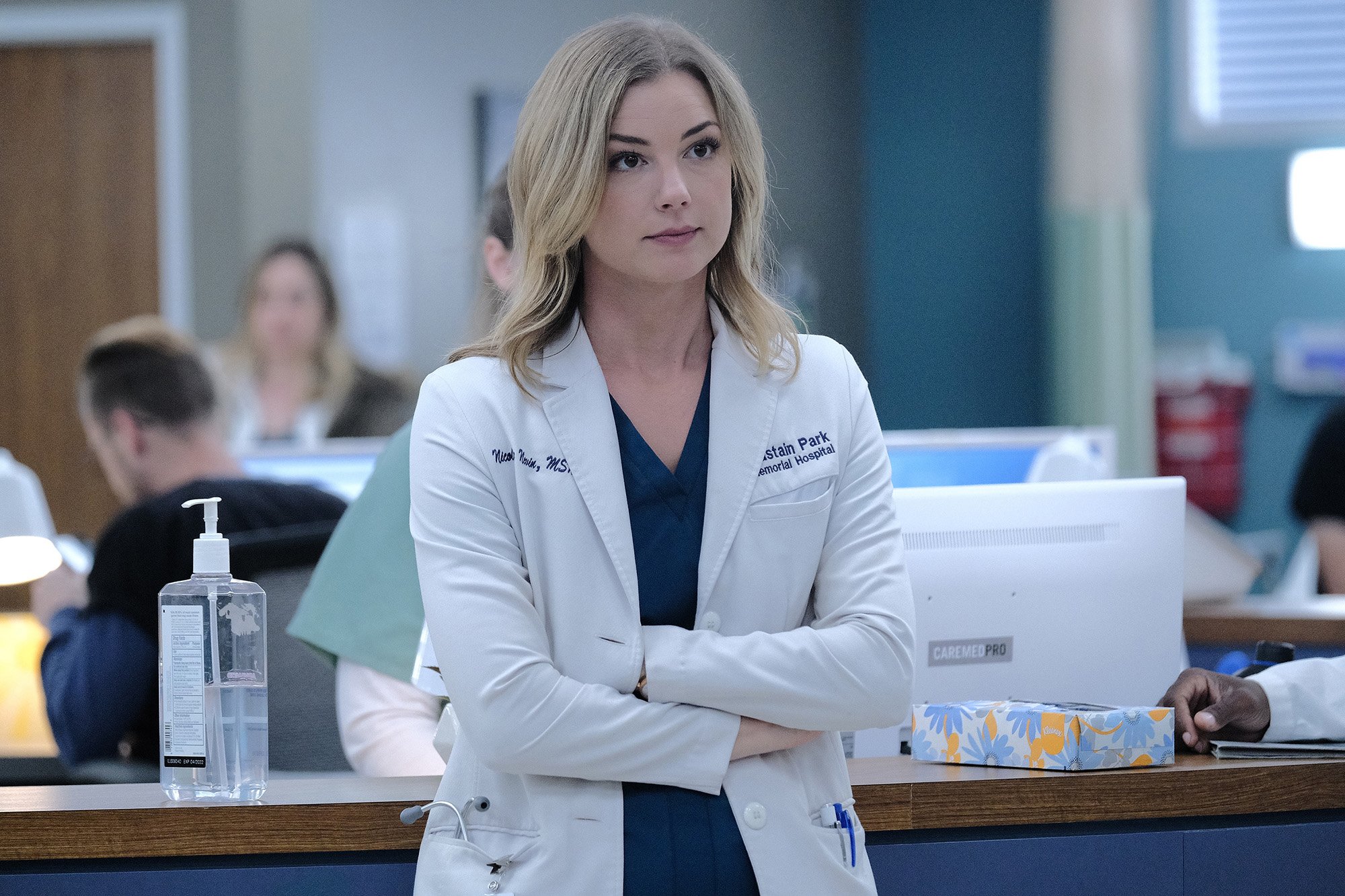 Emily VanCamp currently stars on 'The Resident' and 'The Falcon and the Winter Soldier'
VanCamp joined the Marvel Cinematic Universe in 2014 when she took on the role of Sharon Carter in Captain America: The Winter Soldier. Sharon, the great-niece of SHIELD founder Peggy Carter, became an Agent of SHIELD under Nick Fury, and later joined the CIA. The character also became one of Captain America's love interests.
After The Winter Soldier, VanCamp returned to her role as Sharon for Captain America: Civil War. She took on the role once more in 2021 for Disney+'s mini-series The Falcon and the Winter Soldier.
In a March 2021 interview with Good Housekeeping, VanCamp spoke about her experience joining the Marvel Cinematic Universe. She revealed that she didn't know much about Marvel comics prior to joining, but she knew she had to "be ready for anything." VanCamp received a "Sharon Carter bible" and began studying up on the character.
"You want to do these characters justice and certainly want to know what you're talking about," she told the publication.
Meanwhile, when VanCamp isn't doing spy work for SHIELD, she's working as a nurse named Nic Nevin at Chastain Park Memorial Hospital on The Resident alongside star Matt Czuchry, who plays the titular resident and Nic's love interest. The medical drama first aired in 2018 and was renewed for a fifth season in March 2021.
What is VanCamp's age?
RELATED: 'The Falcon and the Winter Soldier': Emily VanCamp Reveals the 'More Intense' Part of Filming
VanCamp was born on May 12, 1986, to Cindy and Robert VanCamp in Port Perry, Ontario, according to IMDb. Before her acting career, VanCamp worked alongside her father, an animal nutritionist, delivering food to his clients in their town. She also started dancing when she was 3 years old wanted to become a professional ballet dancer. She went on to study ballet at age 12 at the École supérieure de ballet du Québec summer training program.
In an interview with Collider, VanCamp said that her ballet experience helped her prepare for the hard work of an acting career, but she was still unsure how to make it in the industry when her career started.
"I guess coming from a ballet background you understand hard work – and coming from where I come from and with my family, hard work, good work ethic, all those things," she told the publication. "But I don't know that I truly knew what it would take to continue and really make it in this kind of big, bad industry. And so now, I would see it as a much greater challenge than I did as a young person. But it's almost good that I didn't know that then I think!"
VanCamp shifted to acting in 1998 when she saw her sister, Katie VanCamp, working on the set of the 1999 film Ladies Room. At 12 years old, she began taking acting classes and found an agent to kick off her acting career.
What is VanCamp's net worth?
VanCamp's net worth has increased with her involvement in the Marvel Cinematic Universe. As Showbiz Cheat Sheet previously reported, VanCamp's net worth is an estimated $8 million. On The Resident, she reportedly rakes in $55,000 per episode.