How Old is Aaron Rodgers and Who is His Fiance?
Wedding bells will soon be ringing for celebrity and Green Bay Packers quarterback Aaron Rodgers and actor Shailene Woodley. The couple publicly announced their engagement, although they have not yet confirmed a wedding date.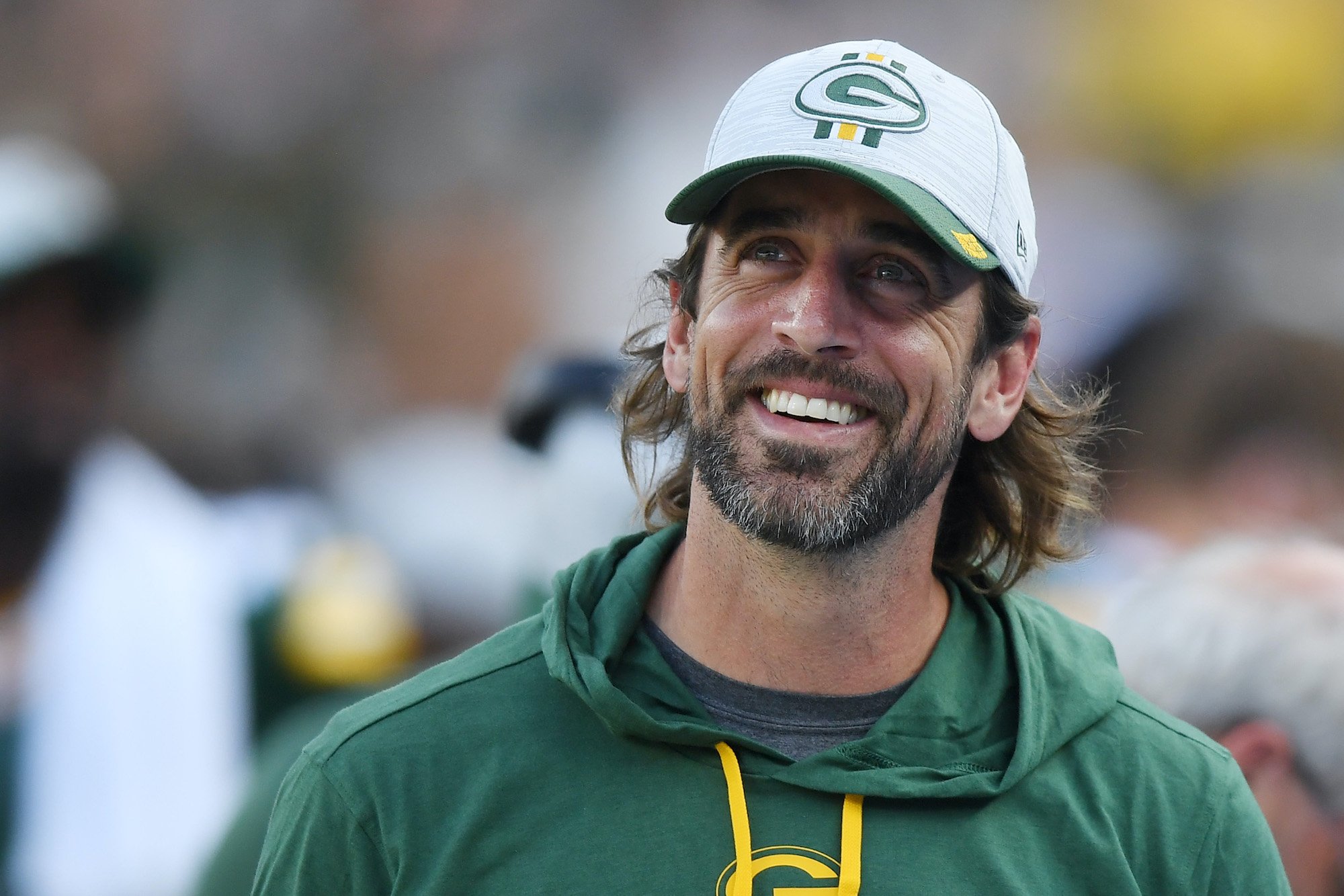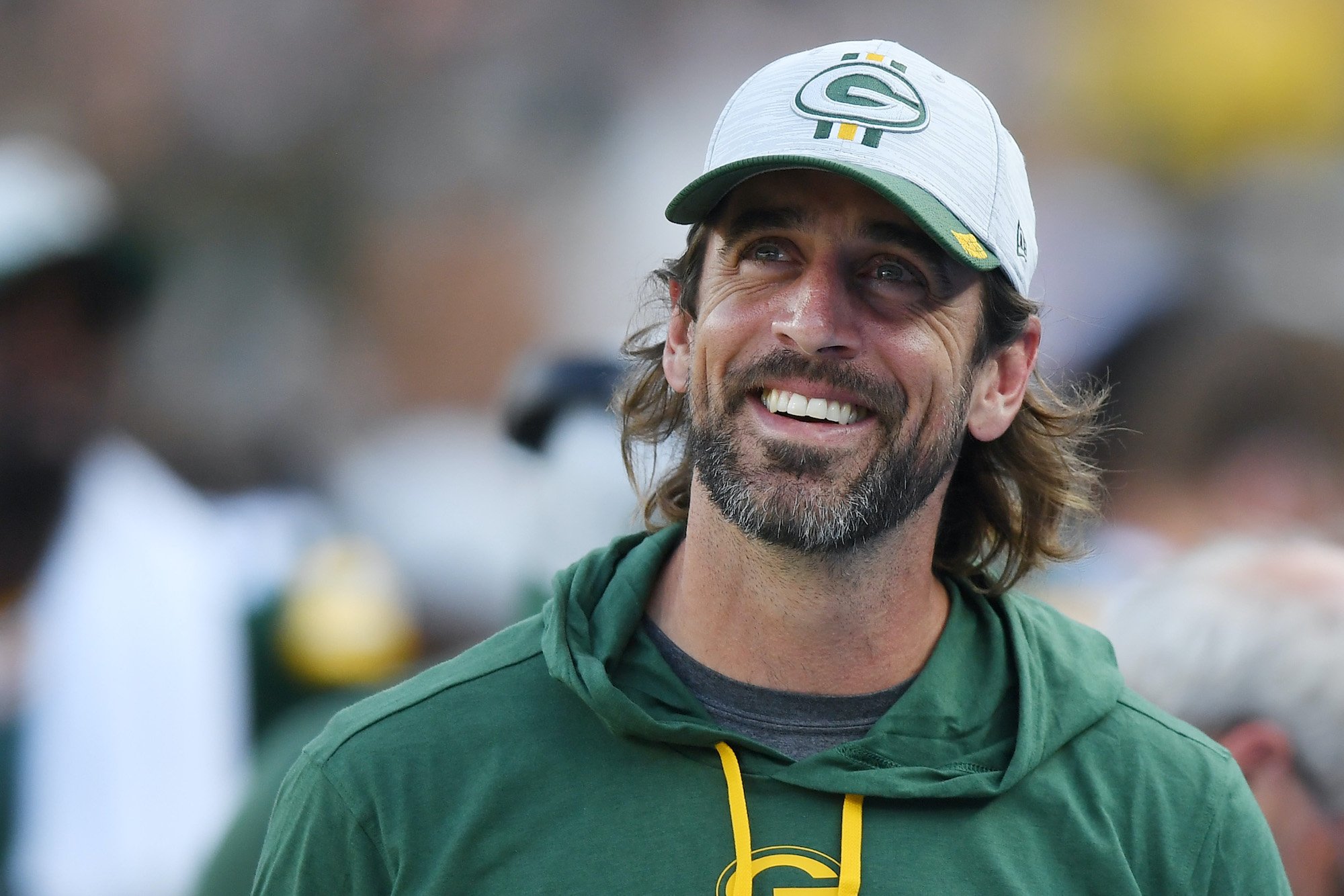 In the past, Rodgers has dated models, sportscasters, and even a famous race car driver. After 17 years of experience in the NFL, the veteran player is finally ready to take his first walk down the aisle.
The Packers' superstar recently grabbed the public's attention as a guest host on Jeopardy! Many were left to wonder how old the MVP is, wanting to know more about whom he plans to marry.
How old is NFL player Aaron Rodgers?
The California native was born on December 2, 1983, and is 37 years old.
In 2005, Rodgers was the first-round draft pick for the Green Bay Packers. He sat on the sidelines for a few years watching Brett Favre, and in 2008, when the football legend retired, Rodgers stepped in to become the starting quarterback.
A graduate of the University of California at Berkeley, he did not disappoint, and according to Biography, led the Packers to win Super Bowl XLV in 2011. The three-time MVP has since broken various passing records and has been a reliable player for the Wisconsin-based football team.
With an exciting career in the NFL, his personal life has been anything but boring. For several years, he dated Magic Mike actor Olivia Munn before getting involved with NASCAR driver Danica Patrick. The couple began dating in 2018 but split in 2020, shortly before Rodgers began seeing Woodley.
According to ET Online, in a 2021 MVP acceptance speech, the quarterback announced, "I got engaged."
Who is Rodgers' fiance Shailene Woodley?
Woodley is a 29-year-old actor and activist from Simi Valley, California. She is best known for her leading roles in The Secret Life of the American Teenager, The Fault in Our Stars, and the Divergent series. She also portrayed Jane Chapman in the HBO television series Big Little Lies.
The Primetime Emmy Award nominee broke off a two-year relationship with Australian Rugby player Ben Volavola in April 2020. Several months later, she was spotted cozying up to Rodgers in Lake Tahoe.
In September 2020, Rodgers said in an interview on The Pat McAfee Show, "I have just a new and increased love of life, and I have made decisions and changes and habits that put me in a lot better headspace."
Woodley revealed in an interview with Shape that she and Rodgers started living together during quarantine. She explained, it "taught us a lot about each other very quickly." The Descendants actor said, "I feel we were meant to be together."
When is the happy couple getting married?
Elle reported the couple will probably have a ceremony in California since "that's where the majority of their friends and family live."
Despite plans to get married, Rodgers recently announced that he is looking forward to time away from The Divergent actor as he concentrates on the new football season.
According to The News, the Packers quarterback said, "It's a busy work time for her, so [my decision] probably came at a good time for both of us to be able to focus on our work."
Rodgers believes time apart will be good for both of them, saying his fiancé is enjoying being back at work after stagnating for the past year due to the coronavirus (COVID-19) pandemic. He said, "I think it's going to be a good thing … She enjoys her own routine, which I obviously enjoy too."
Hopefully, absence makes the heart grow fonder, and the happy couple set a date soon for their wedding nuptials.