How Old Is Amber Rose and How Many Children Does She Have?
Actress and model, Amber Rose, is known by most for her blond buzz cut, larger than life personality, and many business ventures.
Since getting her start in the entertainment industry, Amber Rose worked her way up to becoming her own boss.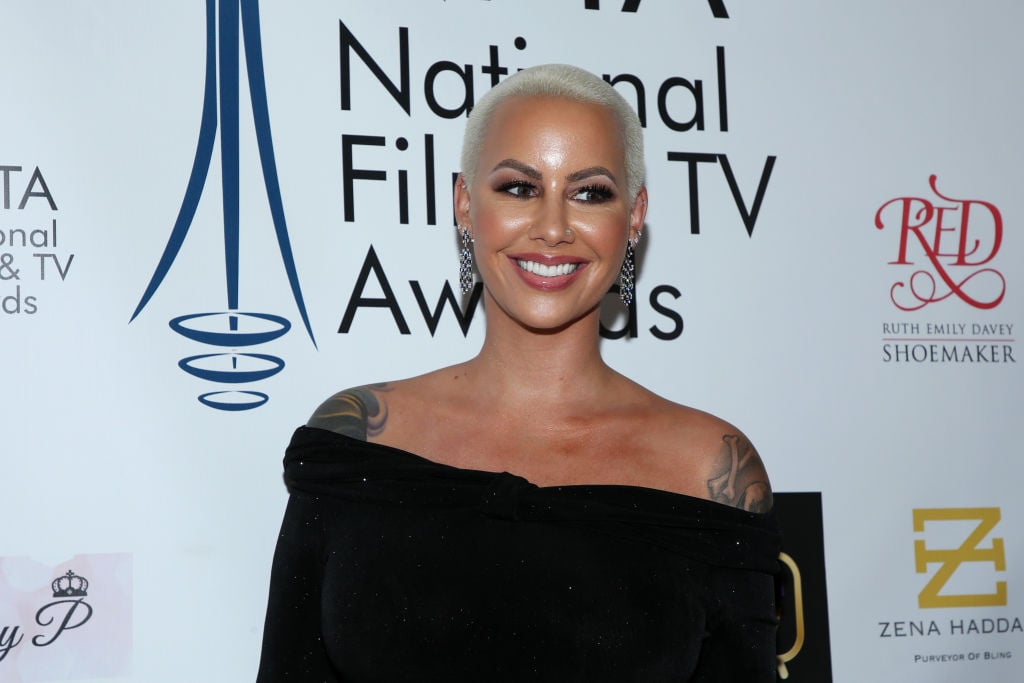 Now that she has officially established a name for herself, motherhood or age will not put a stop to thi powerhouse feminist.
The early years
Amber Rose was born Amber Levonchuck on October 21, 1983 in Philadelphia, Pennsylvania.
Growing up in South Philadelphia, Amber Rose was faced with many hardships, especially once her parents divorced.
Amber saw how much her family was beginning to struggle after her parents divorce and began stripping at the age of 15 in order to provide for her mother and brother.
In 2008, Amber Rose got her first shot in show business when she appeared in rappers Young Jeezy and Kanye West's music video "Put On."
Amber Rose left such an impression on Kanye West, she was then asked to pose for a Louis Vuitton print ad that featured Kanye's sneaker line.
Soon after that, Amber Rose found herself walking the runway at New York Fashion Week for the fashion brand "Celestino," and also being featured music videos.
In 2009, she signed with the modeling agency Ford Models but ended up leaving a year later.
Worldwide exposure
In 2010, Amber Rose began getting more media exposure after she appeared in Russell Simmons reality show, "Running Russell Simmons."
That same year, she starred in a PSA to promote LGBT marriage, gender and human quality for the NOH8 Campaign.
Amber Rose was started to become a staple in the entertainment industry and began being spotted alongside some of the most well-known celebrities.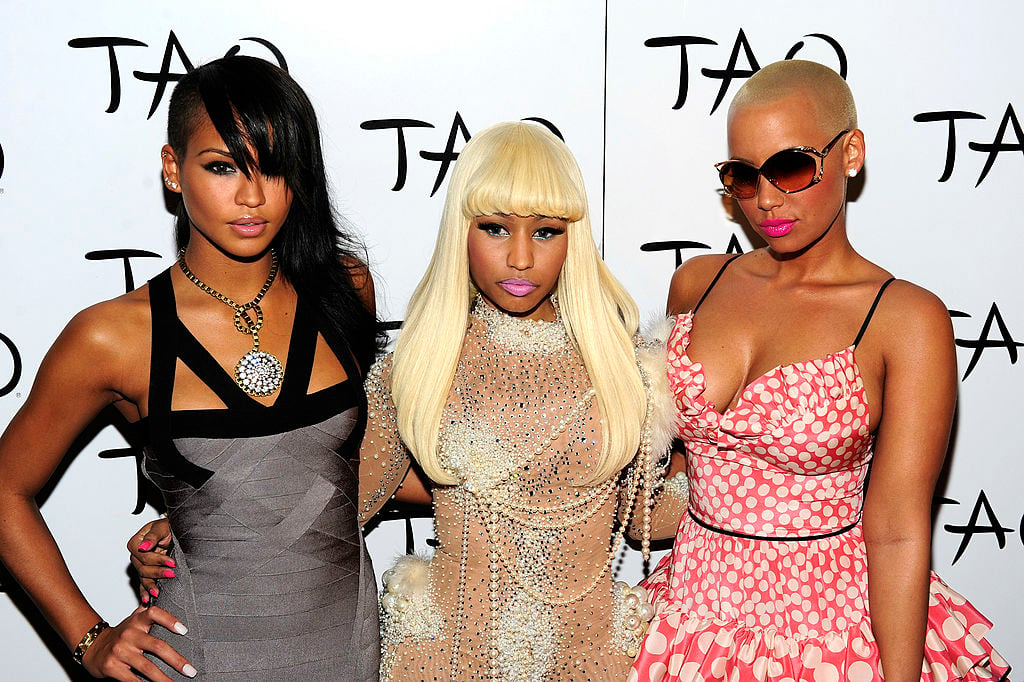 In 2012, Amber Rose launched her own with good friend Pricilla Ono called Rose & Ono.
Two years later, her very first book was published. It was titled How to Be a Bad Bitch and in it, Rose offers advice and personal anecdotes on finances, careers, love, and fashion
In March 2016, Amber Rose launched her app, MuvaMoji, which featured personally curated emojis. The app was such a success that Amber Rose earned $44 million.
Later that same year, Amber Rose's talk show, The Amber Rose Show, premiered on VH1.
Though the show only had one season, it received high praise from fans for its various topics related to pop culture, motherhood, and relationships.
Relationships and children
In 2008, Amber Rose began dating Kanye West and stayed in a relationship with him for two years.
A year after Rose and West called it quits, she began dating rapper Wiz Khalifa.
The two celebrities kept their relationship under wraps for the first few months before they decided to make their love public.
Later that year, Amber Rose was spotted with a tattoo of Wiz Khalifa's face on her arm. A month later, the couple made their red carpet debut during the 2011 VMAs.
While on the red carpet, Amber Rose couldn't keep a smile off of her face as she discussed a possible marriage.
"We discuss it all the time….we're very much in love," Amber told MTV News "But, ya know, we're just going to take our time and just enjoy each other right now."
In March 2012, Wiz Khalifa proposed to Amber Rose with an oval-cut diamond and shared a photo of the ring on social media.
Six months later, Amber Rose revealed she was pregnant with their first child and on February 21, 2013, she gave birth to their son Sebastian Taylor Thomaz.
In July 2013, Wiz and Amber tied the knot and divided their time between homes in Los Angeles and Pennsylvania.
In 2014, Amber Rose filed for divorce from Wiz Khalifa citing irreconcilable differences and wanted to full custody of their son.
The couple soon came to an agreement that they would have joint custody of Sebastian.
In the summer of 2017, Amber Rose began dating rapper 21 Savage but the couple ended their relationship a year later.
A few months after ending that relationship, Amber Rose began dating Def Jam record label executive Alexzander 'A.E' Edwards.
On April 3, 2019, the 35-year-old revealed in an Instagram post that she is expecting a baby boy with Edwards.