How Old Is YouTuber Austin McBroom, and What Is His Net Worth in 2021?
YouTube star and former collegiate basketball player Austin McBroom is widely known for having one of the most popular family channels. Following in the footsteps of other internet personalities, including Jake Paul, the father of three, recently stepped into the boxing ring to face off against TikTok star Bryce Hall. How old is McBroom, and what is his net worth?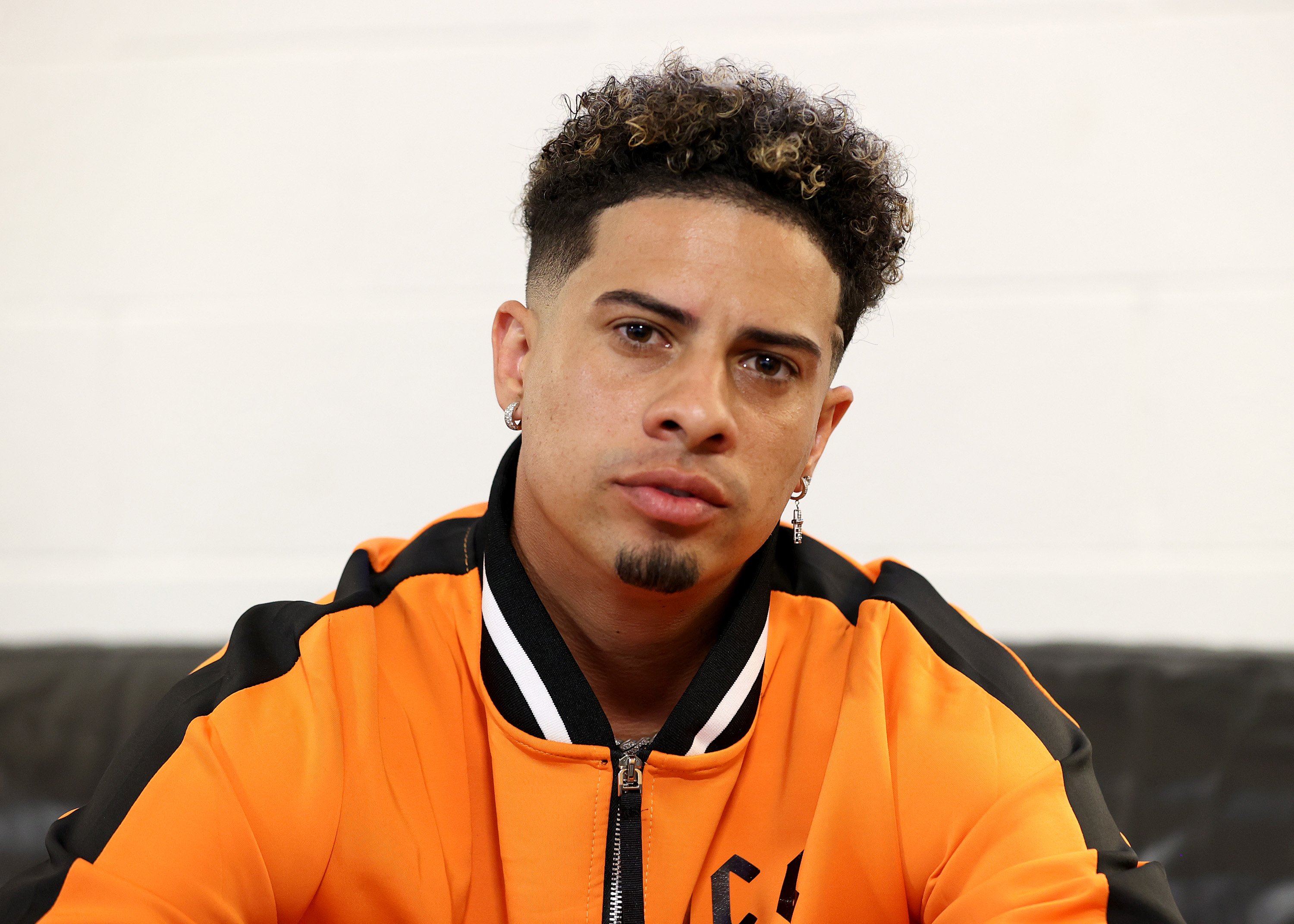 How old is Austin McBroom?
Born May 20, 1992, in North Hollywood, California, Austin McKinley McBroom is currently 29-years-old. He played football and baseball throughout school but excelled in basketball, ending his senior year with an average of 25 points per game.
He then went to college at Central Michigan University, where his impressive rookie performance earned him a spot in the Mid-American Conference All-Freshman Team.
However, he didn't stay at the school and reportedly transferred to Saint Louis University in Missouri, followed by Eastern Washington University.
The ball player eventually ended his collegiate career but never declared for the NBA Draft. Instead, he focused his attention on a video-sharing platform, YouTube.
What is his net worth in 2021?
In 2016, he and then-girlfriend Dolores Catherine Johnston Paiz, 30, who prefers her middle name, set up an account and grew popular from pranking each other.
That same year, they welcomed their first child, daughter Elle Lively, 5, who took a liking to the camera, becoming a star on YouTube. The family channel, called the ACE Family, which combines the first letters of their name, boasts of over 19 million followers and became very successful as the parents frequently posted vlogs and challenges.
McBroom proposed to Paiz in 2018, and fans began suspecting they married as he referred to her as his wife, and she started using his last name. She later confirmed they secretly married in 2020. The couple has since welcomed two more children, Alaïa Marie, 2, and Steel, 11 months old.
According to CelebrityNetWorth, the internet personality makes most of his income from his YouTube page, merchandise sales, and other endorsements and has an estimated net worth of $2 million. 
McBroom recently fought Bryce Hall in a boxing match
Named "Battle of the Platforms," McBroom, his younger brother Landon, and a few other YouTube stars, including Faze Jarvis and Deji, faced off against TikTok-lebrities such as Michael Le, Nate Wyatt, and Bryce Hall.
The latter and McBroom have a history with each other as the ACE Family star repeatedly called Hall out to fight. It came to a head during the press conference when the Sway House member attempted to tackle McBroom. The two headlined the pay-per-view boxing match that ended with the former basketball player winning by technical knockout.
Although it's unclear exactly how much McBroom got paid from the fight, he explained he would take less than Hall's reported $5 million contract but will receive a $1 million bonus from the TikTok star himself as part of a bet for knocking him out.
Additionally, he'll take home a percentage of the pay-per-view sales. While the numbers for McBroom aren't public, Hall has already shared he will earn 4%. The YouTube personality will likely walk away with a higher percentage because he won.