How Old Is 'The Bachelorette' Star Hannah Brown and Where Is She From?
Hannah Brown first appeared on the last season of The Bachelor. But after Colton Underwood sent her home, everyone thought they'd seen the last of her. However, Chris Harris announced on The Bachelor reunion that Brown would be the next bachelorette. Now, Brown's season is about to premiere, but some people aren't convinced she was the right pick. Either way, she's looking for love on this newest season. But how old is Brown and where is she from?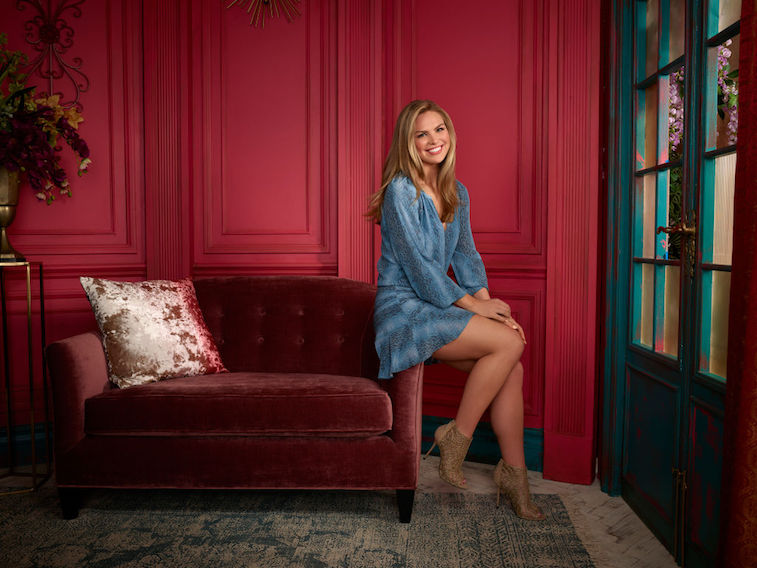 Brown is only 24 years old — the youngest Bachelorette in the show's history
At just 24 years old, Brown set a new record for the show's youngest bachelorette. Previously, JoJo Fletcher and Ali Fedotowsky were the youngest bachelorettes, having both been 25 during their seasons. But the show felt that Brown brought a new type of energy, and despite her age, they chose her for the upcoming season. On the reunion of the last season of The Bachelor, camera crews captured Brown's excitement upon learning that she was the shows newest bachelorette. She'll make waves this season and show people how a young and fun face can make for an entertaining show.
She hails from Alabama and is proud of her roots
Brown is Alabama born and raised, and she makes sure everyone knows it. She's lived in the southern state her whole life and attended the University of Alabama. Brown was also a pageant queen and was crowned Miss Alabama in 2018. She then went on to represent the state in the Miss USA pageant that year, where she was roommates with Caelynn Miller-Keyes, another former Bachelor contestant. Brown is Alabama through and through, and her southern charm is likely what made producers choose her to be the face of the upcoming season.
People had mixed feelings about Brown being the star of 'The Bachelorette'
When ABC network announced that Brown would be the next bachelorette, people had very mixed feelings. While some loved how real Brown was and that she didn't seem as polished as past contestants, others immediately made of Brown's seemingly ditzy personality. People said she couldn't put a sentence together and claimed they wouldn't watch her season of the show. Social media trolled her quite a bit, but Brown still kept a smile on her face despite the criticism (all those pageants probably helped her develop a thick skin).
Brown's charm may win fans over throughout the season
Right now, it's tough to say how the ratings will be for this season. Although plenty of people planned to boycott the show because they were angry at the choice of bachelorette, ratings will likely be just as high as usual. And it's possible that Brown's unpolished charm will actually win over viewers throughout the season. She may be a bit different from past contestants, but sometimes, different can be refreshing. Time will tell how she resonates with viewers — as well as with her potential partners on the show — over the next few months.
Check out The Cheat Sheet on Facebook!