How Old is Beyoncé and What Is Her Ethnicity?
Beyoncé is one of music's most respected women. For more than two decades, she's been a staple to the music industry and has used her platform to ignite positive change. From her iconic Super Bowl performance to her unforgettable pregnancy announcement, Beyoncé could retire from music tomorrow and would still have left a legacy. But how old is the superstar, and what is her ethnicity?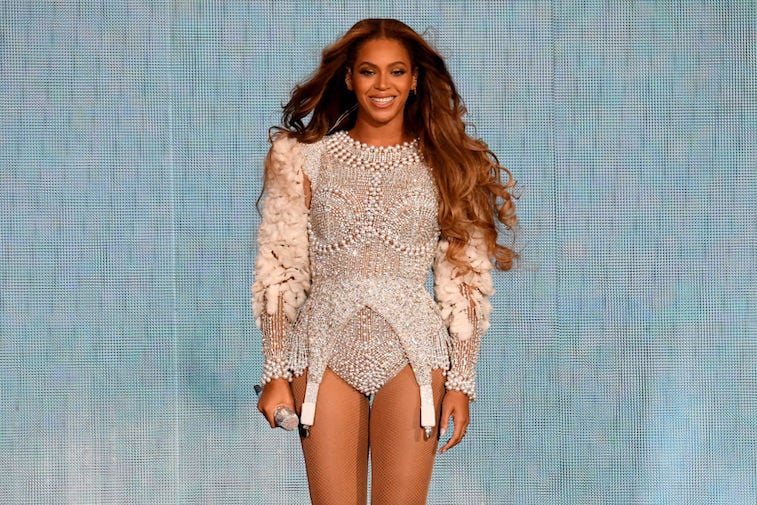 Beyoncé was born in Houston, Texas in 1981 — she is 37 years old
Beyoncé Knowles hails from the Lone Star state, where she was raised alongside her sister, Solange, who is also in the music industry. The two girls are the daughters of Tina and Mathew Knowles; both of her parents helped manager her singing career. Beyoncé reportedly won her first talent show when she was only seven years old, which proved a singing career was reachable. But before she hit fame, she lived a pretty normal life. She attended a performing arts high school to help build on her talent before eventually forming a singing group with other young women.
She shot to fame with the girl group 'Destiny's Child'
Before Beyoncé's solo career took off, she saw plenty of success with the female trio known as Destiny's Child, which formed in 1990. The original group actually had several more members, but eventually, it was downsized to three: Beyoncé, her childhood friend Kelly Rowland, and Michelle Williams. "Independent Woman Part I" was released by the group in 2000 and also found a place on the "Charlie's Angels" soundtrack. It ended up being a massive hit, and the group saw a ton of fame after that. They produced hits such as "Survivor" and "Bootylicious," and they were instantly in the same league as other girl-groups, such as TLC.
Eventually, Beyoncé decided to pursue a solo career in addition to Destiny's Child. She first recorded a song with Jay Z in 2003, and that's when the couple got to know each other. "Crazy In Love" featuring both of them ended up becoming a popular single, and Beyoncé's solo career took off as well. Since then, she's had plenty of successful singles, including "Halo" and "Single Ladies." She's also had top-charting albums and has won various awards for her music. She is now married to Jay Z, and the couple has three children. 
Beyoncé is African American, Native American, and French
Beyoncé's father is African American, and her mother is African American, Native American, and French; Tina is also known as Louisiana Creole. Beyoncé's upbringing was modest, and her parents ended up separating when her music career started to put stress on the family. They rekindled the romance but divorced in 2011 after Beyoncé's father supposedly had another child. However, the family has always remained close, and clearly things worked out for their older daughter.
Beyoncé has undeniably become one of the industry's most successful artists. Today, she's worth an estimated $355 million, and she's married to rap and mogul Jay Z, who is worth a reported $900 million. Together, the couple has a billion-dollar music empire, but they've also been through their share of troubles. Jay Z admittedly cheated on Beyoncé a few years back, but the two seem to have moved on from the relationship hiccup and continue to raise their three children.
Check out The Cheat Sheet on Facebook!