How Old Is Borussia Dortmund Player Erling Haaland and What's His Net Worth?
Soccer fans rejoiced over the weekend with the return of German Bundesliga—albeit to empty stands amid COVID-19.
On May 16, the football league pit Borussia Dortmund against FC Schalke with the sports world eyeing how games will function while the world tries to regroup with a pandemic happening.
Eyes were also on one of Borussia Dortmund's stars, Erling Haaland. He is being dubbed a phenom and considers Zlatan Ibrahimovic as one of his inspirations, naming the AC Milan athlete as the reason why he trains so hard.
Haaland thrilled fans with his performance in the match against FC Schalke, and he's on track to become one of football's hottest commodities. Learn more about his background, age, and net worth.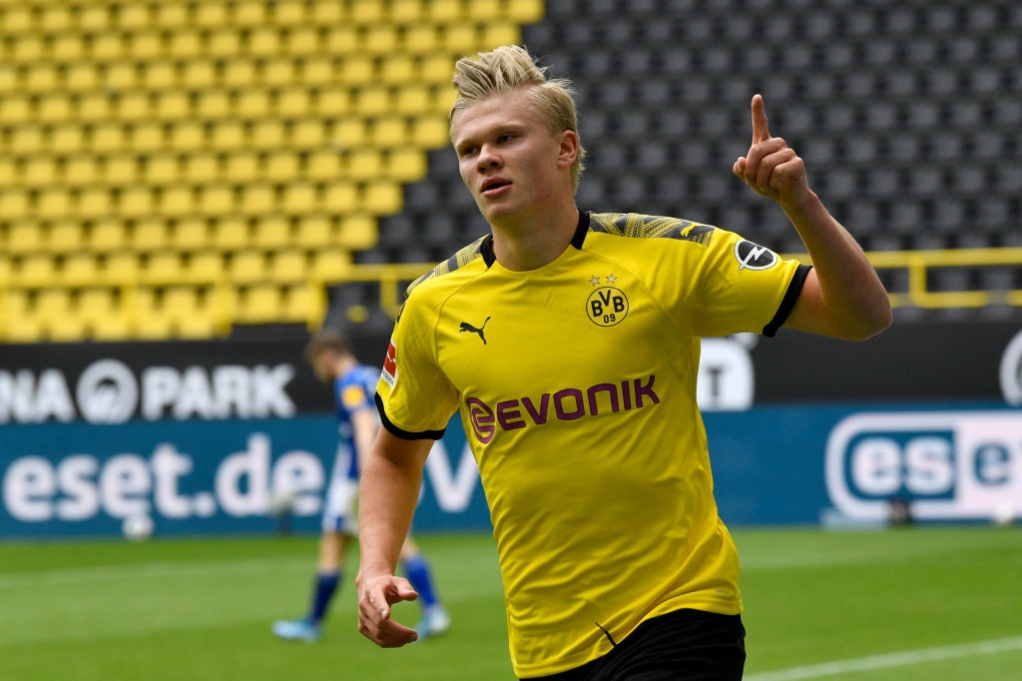 Haaland has been playing since he was a toddler
Haaland, who hails from Norway, was still in the single digits age-wise when he first took up the sport. His father Alf-Inge Haaland was a professional footballer and has been instrumental in training him.
By age 6, Haaland joined the local Bryne football club and worked tirelessly to improve his game. As a youngster, he had a competitive streak and by 15, he attracted the attention of scouts.
His first big break was when he signed with FC Red Bull Salzburg in 2018, and he's been hitting goals professionally since then. Now 19 years old, he's rocketing to fame for his talent and his celebration moves.
Switching to Borussia Dortmund was a big deal
In December 2019, Haaland parted ways with Red Bull Salzburg (on good terms) and signed a deal with Borussia Dortmund to the tune of 20 million euros. He'll play with them through June 2024.
According to The Bleacher Report, he made the decision partly because the team has a track record of developing the strengths of its younger players.
At the time, the 6'3 striker—whose nickname is Man Child—issued a statement about his choice when the announcement was made via Borussia Dortmund's press release.
I had several intense conversations with the club's management team, in particular with Hans-Joachim Watzke, Michael Zorc and coach Lucien Favre. Right from the very start, I knew I wanted to move here. I can't wait to get started and play in front of over 80,000 fans in the incredible Dortmund atmosphere. I'm so excited.
What is Haaland's net worth?
Besides being a force on the field, Haaland is a magnet for lucrative endorsement deals. He's been partnering with Nike throughout his professional career, yet some are speculating he may eventually switch to Puma.
Rumors swirled after it was said Puma played a significant role in helping Haaland secure his deal with Borussia Dortmund. Regardless, the sportswear giant has a sponsorship contract with Haaland and you'll see him on Instagram rocking Nike attire.
While fans and soccer experts continue to be wowed by Haaland and his budding career, some are debating whether he should trade to a different team such as Real Madrid. At 19, he has many years and many more opportunities ahead of him, but he is happy where is with Dortmund.
According to PlayersWiki, his net worth is estimated to be close to $1 million (US) but his market value (value of contract) is roughly 80 million euros.