How Old Is Brooke Shields and How Many Times Has She Been Married?
Here's the answer to how old actor Brooke Shields is today and how many times she said "I do."
Brooke Shields has been in the spotlight since she was a child. She starred in a number of movies and TV shows over the years and appeared in a Calvin Klein Jeans commercial uttering the memorable line: "What gets between me and my Calvins? Nothing."
But despite being in the business for decades, fans don't know a ton about her life off camera. Here's are a few things about Shields including her age, how many times she's been married, what her net worth is, and how she described a freak accident that had her wondering if she would ever walk again.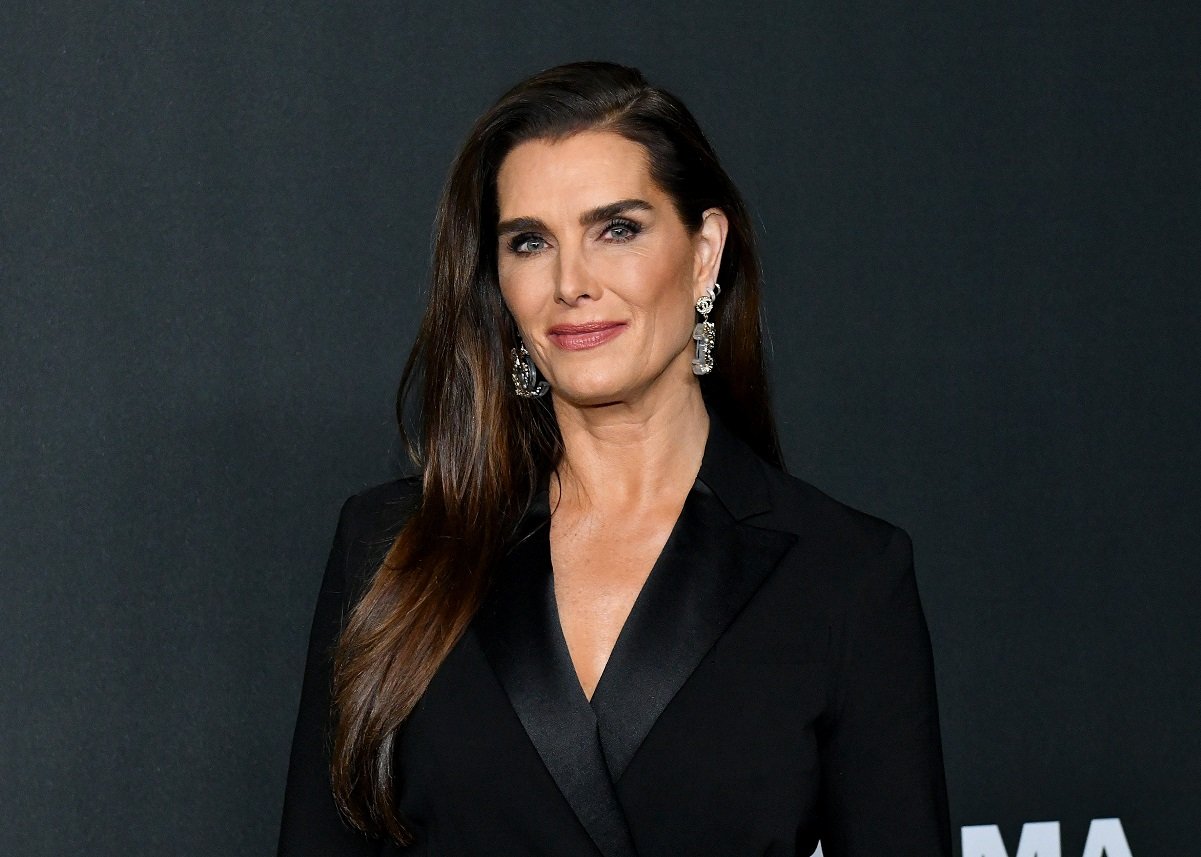 Brooke Shields age and net worth
Shields was born in New York City on May 31, 1965, to parents Teri and Frank Shields. The star's mother, who was an actor and model herself, encouraged her daughter to pursue a career in the entertainment industry.
Shields began modeling when she was 11 months in a commercial for Ivory soap. In 1978, when she was just 12 years old, Shields was cast to play a young prostitute in the film Pretty Baby. Two years later, she starred in Blue Lagoon. After graduating from high school, Sheilds attended Princeton University and earned a bachelor's degree in French literature.
Following college, Shields continued to model and act, even starring in her own sitcom Suddenly Susan in the late '90s. She also authored a few books as well and today has an estimated net worth of $40 million, according to Celebrity Net Worth.
How many times she's been married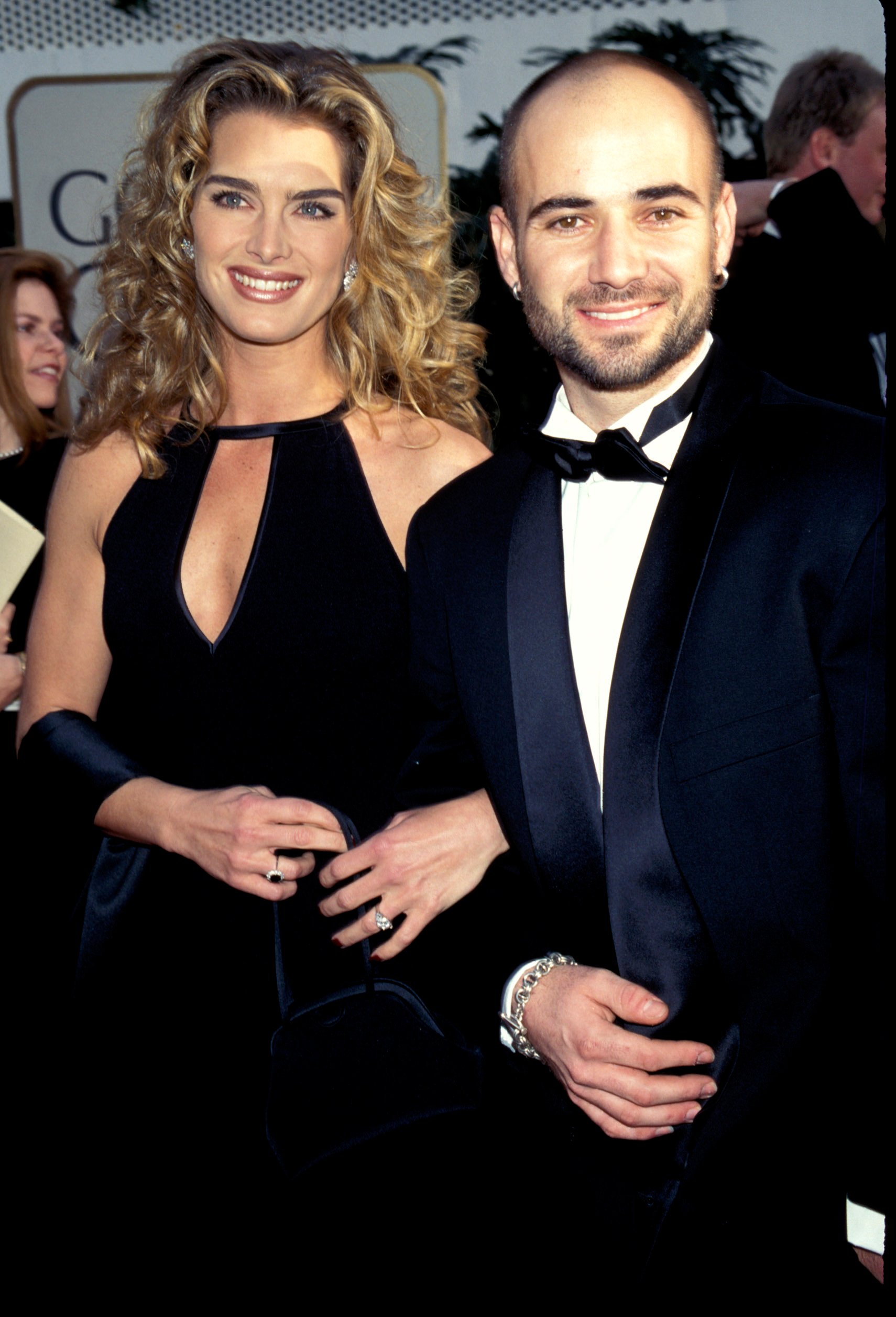 Shields has been married twice. The actor wed former tennis star Andre Agassi in 1997 after dating for several years. However, their union didn't last and they ended their marriage in 1999
The model spoke about their divorce years later on the Today Show. "I am divorced and mine was fairly quick, and relatively easy," Shields said (per the Los Angeles Times). "But it's a very interesting thing because he did say to me, 'Be happy that we don't have children or I would not have made this easy for you.' And therein lies why I am not there anymore."
Shields did go on to have kids with her second husband, screenwriter and producer Chris Henchy. The couple tied the knot on April 4, 2001. Shields' second husband is best known for his collaborations with Will Ferrell such as co-creating the website Funny or Die as well as penning some of Ferrell's films including Land of the Lost, The Other Guys and The Campaign.
Shields and Henchy welcomed their eldest daughter, Rowan Francis Henchy, in 2003 followed by their second daughter, Grier Hammond Henchy, in 2006.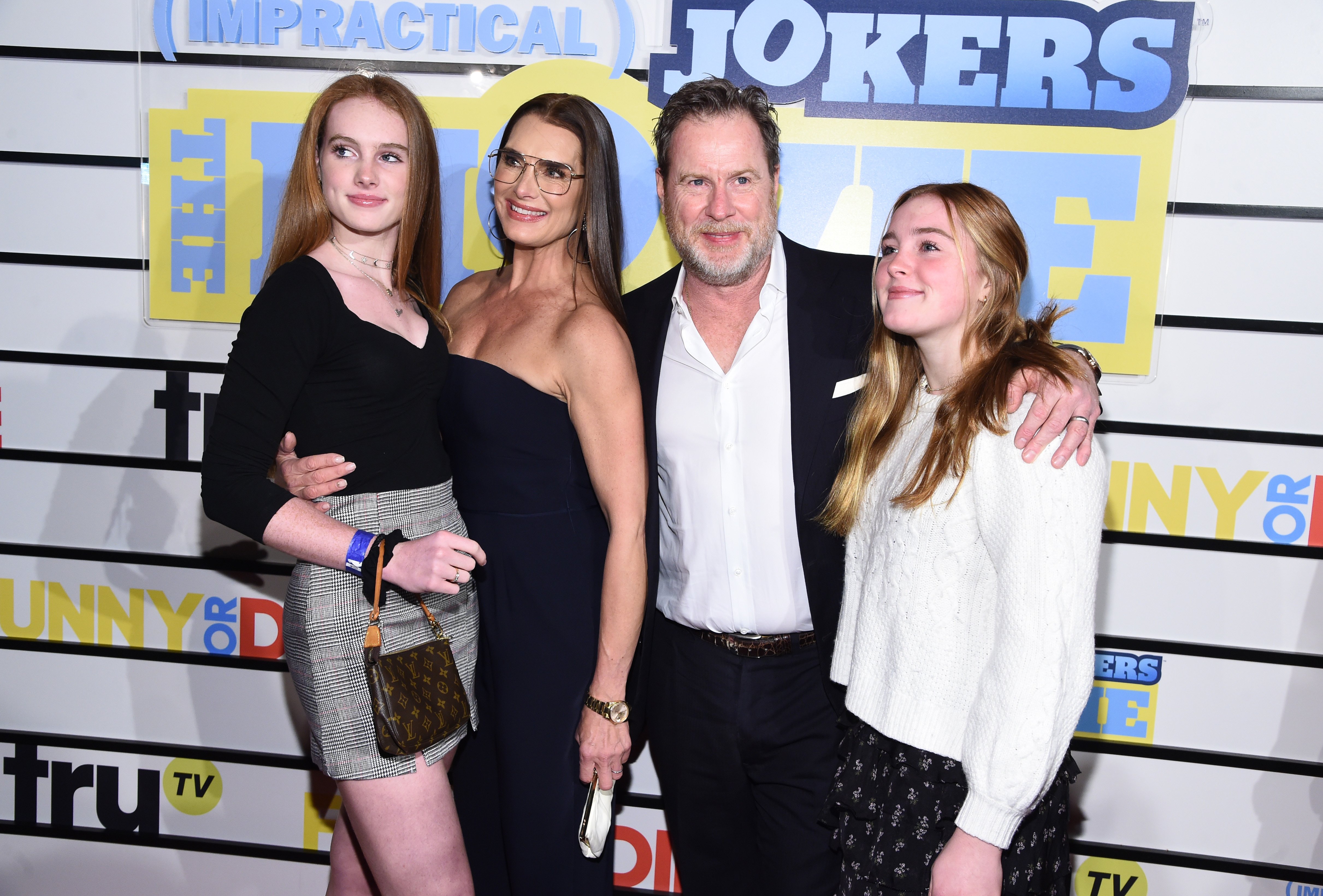 The accident that left her unsure if she would ever walk again
In January 2021, Shields broke her femur while exercising in a New York City gym. During an interview on Good Morning America, the supermodel detailed what happened when she took her focus off a balance board she was using for a moment.
"I turned back, which you never take your focus off, and I flew up in the air with such force, and I landed so heavy and so hard and with such musculature and such velocity and such height," Shields recalled. "I felt how solid the impact was. I don't remember hearing anything. The only thing I could keep saying was that I could feel my toes because I just knew that I couldn't move, but I wanted to make sure I wasn't paralyzed. I just started screaming and I've never screamed like that. I mean, not even in childbirth."
Shields underwent surgery to insert a rod to fix her femur. However, she had to undergo a second surgery when her fracture shifted. Doctors then inserted a metal plate and she was hospitalized for two weeks. But just when the star thought she was in the clear, she developed a Staph infection. That required another surgery and hospital stay before she was discharged and began documenting her therapy walking again via social media.
"If I can turn it into anything positive, or I can teach my girls, yeah, stuff is going to happen in your life, and how you respond is going to define you, and adversity will reveal you," Shields said. "It won't make you as much as it will reveal you because you see who you are. You see what you're made up of."