How Old Is Cardi B and What's Her Real Name?
We all know Cardi B has more candor about her life than just about any other music star living today. Even though it seems we know everything about her occasionally controversial lifestyle, a few things exist not every fan knows.
Even though she's worth $4 million right now (and growing fast), did you ever wonder how old she is? If you don't know, then you likely know Cardi B isn't her real name. Even if it's obvious, do you know what her real name is?
The latter indicates she has a whole other persona beyond showbiz.
Cardi B's rock star age
Did you know Cardi B is 26 years old as of this last October 11? She thanked all her fans on Instagram several months ago on the big day.
While 26 is a typical age for a music superstar, she's also in that danger zone of staying alive after turning 27.
No doubt you're familiar with this age as being one of the most dangerous for music icons. While Cardi B isn't a rock star, per se, she's still one of the hottest music artists in the world.
Categorized as a rapper, we've certainly see our share of talented 20-something Hip-Hop stars having their lives cut short due to gang violence. We aren't sure if Cardi B is vulnerable to this, though we know she's seen the dark side of life before finding music stardom.
The clues to Cardi B's name
My name is Belcalis ,Growing up people called me Bacardi cause my sister name is Hennessy ..FYI

— iamcardib (@iamcardib) July 21, 2016
There is one clue to Cardi B's real name if you look back to her original identity. Born Belcalis Marlenis Almánzar in the Bronx, NY, you can see where the "B" might come from.
However, her name "Cardi" reportedly comes from the alcoholic drink Barcardi. According to her, the B can stand for anything, though most fans undoubtedly assume it came from her original first name.
She also tweeted about her real name on Twitter almost three years ago. The "Barcardi" nickname stuck because her sister's name is Hennessy.
While coming up with a unique Hip-Hop name is an important part of musical branding, the name Belcalis Marlenis Almánzar denotes her parents' connection to the Dominican Republic and Trinidad/Tobago.
A gang member by age 16
Bitch I been a big time Blood since I was 16 sooo fuck is you talking bout ..ya just never peep it https://t.co/TNVa6OPqfl

— iamcardib (@iamcardib) May 7, 2017
It's almost hard to believe Cardi B was reportedly a member of the Bloods gang when only 16 years old. Ten years ago isn't really that long ago, and the trajectory from there to where she is now is truly astounding.
She tweeted about this past association almost two years ago, shocking some of her newer fans.
There isn't a doubt Cardi B had a hard life as a teen, not including working as a stripper by the time she was 19. Yet, experiencing these worlds helped bring more depth to her songs, including not taking success for granted.
Becoming a parent seemed to change her life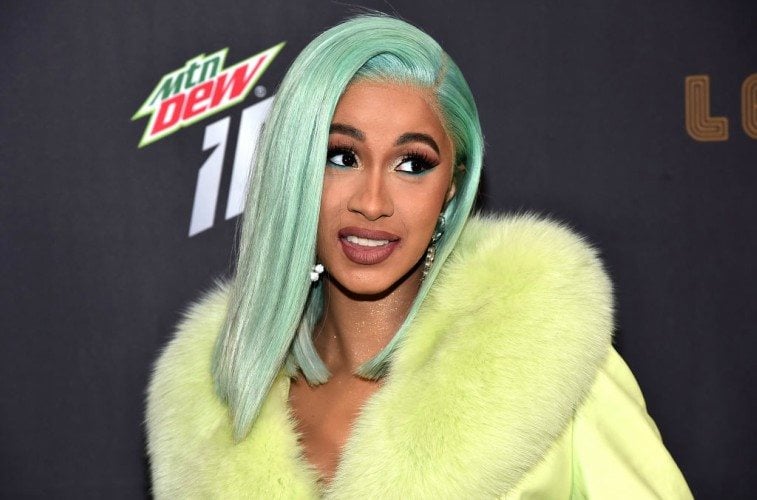 Those who live on the edge usually have to get it out of their system before encountering the realities of becoming a parent later. Once Cardi B became a mother (after a quick marriage to Offset), she realized being a mother isn't so easy when you have a demanding work schedule.
Fortunately, she took the time needed to be with her daughter, Kuture Kiari. At the age of 26 and fully transparent about her life (including occasional troubles) on her social media pages, it's a good bet she'll make it past the feared age of 27.
With Cardi continually being on the Billboard charts, the best thing she could have done is to become more grounded so she won't burn out before turning 30.