How Old is Carrie Underwood and Where is She From?
Carrie Underwood is one of country music's biggest stars, but she grew up living a perfectly normal life just like the rest of us. Raised a small-town girl, Underwood gained momentum after winning American Idol, which set the stage for her entire career. But it's been years since she appeared on the show — how old is Underwood and where is she from?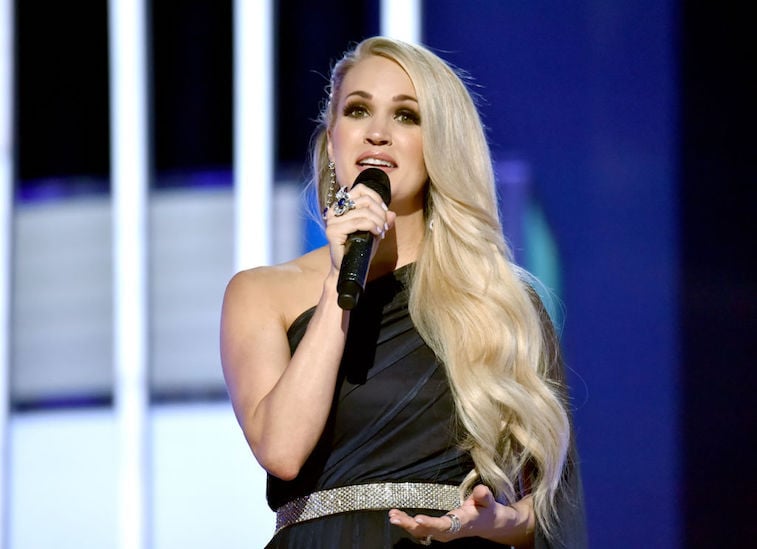 Underwood grew up in Checotah, Oklahoma
Although Underwood moved to Nashville after her music career took off, that's not where she was born and raised. The singer grew up in the small Midwest town of Checotah, Oklahoma, alongside her two older sisters. Her mother was a teacher while her father worked in a paper mill. The small town has right around 3,300 residents, and as of the 2010 census, the median family income in the town was just under $31,000. Underwood might be used to fancy cars and mansions these days, but she grew up with just the comforts and doesn't appear to have lived a life of luxury before American Idol.
Underwood graduated Salutatorian of her high school class  
Although Underwood ultimately chose the music path, she was capable of doing something much different with her life. In addition to her creative talent, she is also very intelligent — she graduated Salutatorian of her high school class at Checotah High School. (Underwood even attended her high school's 10-year reunion back in 2011.) She went on to attend college in Oklahoma and even graduated in 2006, despite already having won American Idol and started her music career.
The singer celebrated her 36th birthday in March
For those who have won American Idol, the music industry has often been an uphill battle. Many of the winners haven't seen much success, but there have been a few who have taken the world by storm. Underwood is by and far the most successful American Idol winner, even edging out Kelly Clarkson, the first season's winner. Underwood just celebrated her 36th birthday, and she hasn't shown any signs of slowing down. She also recently kicked off her Cry Pretty 360 tour, and she released a new album just a few months ago. It's been nearly 15 years since she shined on American Idol, but we'd hardly call that her peak, despite some Idol winners never going very far after the show.  
She's married to former NHL star Mike Fisher and has two young boys
Underwood's life has come together nicely, but money doesn't buy everything. Underwood was open about her struggle to get pregnant, saying she went through three miscarriages after having her first son, Isaiah. However, she recently welcomed her second son, Jacob Bryan, and she and husband Mike Fisher couldn't be happier to have had another baby. Underwood and Fisher wed back in 2010 after meeting through a mutual friend. Despite the obstacles with growing her family, plus the bad fall she took back in late 2017, Underwood has bounced back with a new album and a new tour, proving she won't let any setbacks stop her from achieving what she sets out to do.
Check out Showbiz Cheat Sheet on Facebook!