How Old Is David Beckham's Newly-Engaged Son Brooklyn Beckham?
David and Victoria Beckham's oldest son, Brooklyn, announced he had gotten engaged. This has probably led many fans to wonder: How old is Brooklyn exactly? Here's what we know.
David Beckham first rose to fame in the 1990s as a soccer star from England. He, then, married Victoria Adams (aka Posh Spice) from the Spice Girls. The two of them became a bonafide power couple with both having extremely successful careers.
They are also known for having a set of beautiful children. Recently, David and Victoria's oldest son, Brooklyn, announced he had gotten engaged. This has probably led many fans to wonder: How old is Brooklyn exactly? Here's what we know.
How many kids do David Beckham and Victoria Beckham have?
David and Victoria got married in 1999 after having dated for about two years. The couple has three sons: Brooklyn, Romeo, and Cruz. They also have a daughter named Harper.
Thanks to David's career, Brooklyn and his siblings have lived in different cities around the world. Brooklyn spent his early childhood days in Manchester, England, because his dad played for Manchester United at the time. From 2003 to 2007, David played for Real Madrid, so the kids lived in Madrid, Spain. Then, they moved to Los Angeles and resided there for a few years when their father played for LA Galaxy.
How old is Brooklyn Beckham?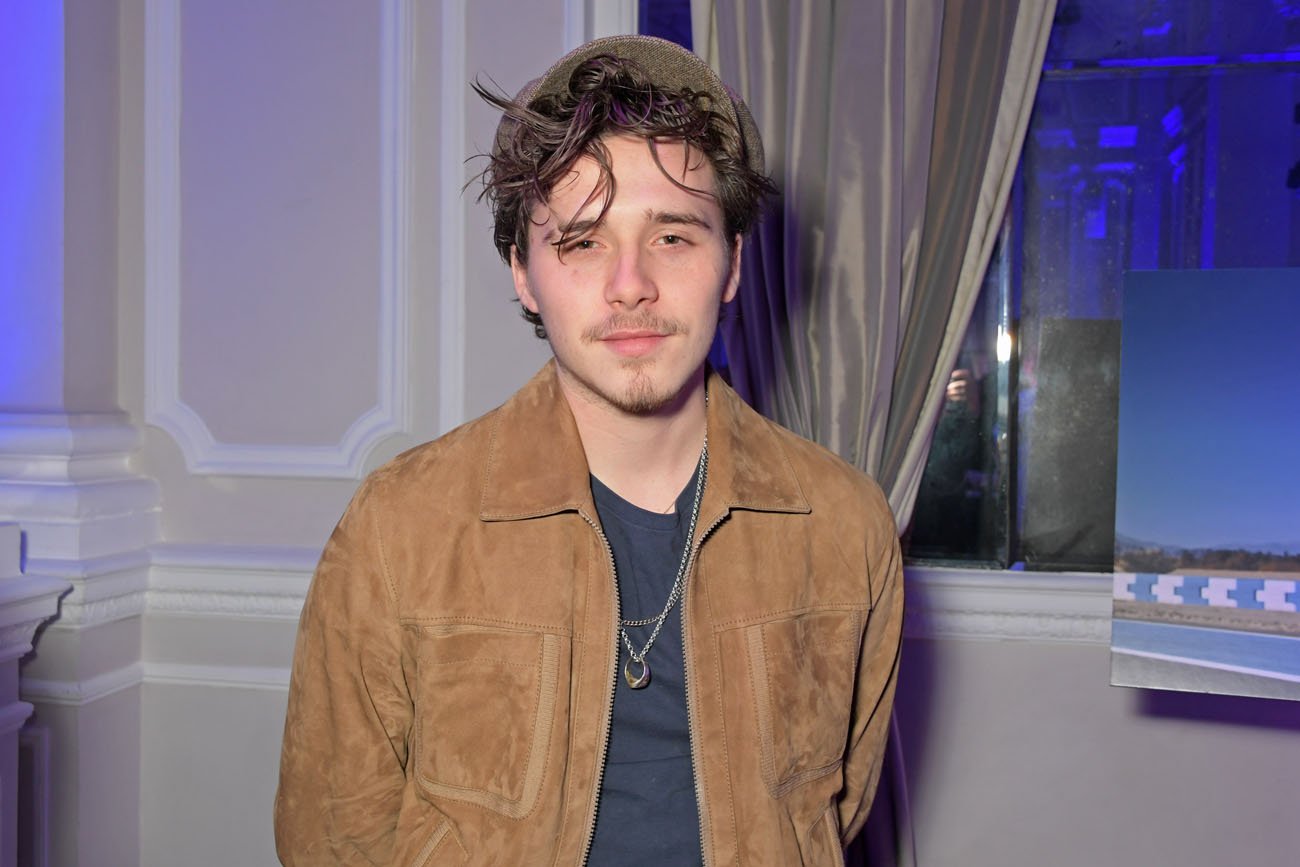 Brooklyn was born on March 4, 1999, so he is currently 21 years old. He is the oldest Beckham child, so fans and the media alike paid him a lot of attention when he was coming of age.
Brooklyn started out playing soccer like his father, and he even trained with the British club Arsenal F.C. However, he did not progress into having a professional career in the sport.
In 2014, at the age of 15, Brooklyn started modeling. He proved himself to be rather skillful at this and landed on covers of magazines like L'Uomo Vogue, Vogue China, and Dazed Korea. Brooklyn has also been in ad campaigns for Burberry as well as Huawei.
Who is Brooklyn Beckham engaged to?
Brooklyn is currently engaged to actress Nicola Peltz, whom he began dating in late 2019.
Brooklyn announced the news to his Instagram followers on July 11, 2020, with a photo of the two of them. He wrote in the caption, "Two weeks ago I asked my soulmate to marry me and she said yes. I am the luckiest man in the world. I promise to be the best husband and the best daddy one day. I love you baby."
Peltz also shared the same photo on her Instagram. She wrote, "You've made me the luckiest girl in the world. I can't wait to spend the rest of my life by your side. Your love is the most precious gift."
The rest of the Beckham family seems to be excited about the engagement. Brooklyn's sister, Harper, reportedly took their engagement picture.
Meanwhile, Victoria said on Instagram, "The MOST exciting news!! We could not be happier… Wishing you so much love and a lifetime of happiness."
Brooklyn's brothers, Romeo and Cruz, also wrote words of congratulations to the happy couple on their respective accounts.