How Old is Doja Cat and What Did She Do Before Becoming Famous?
"Mooo!" may have catapulted her into a new level of stardom, but Doja Cat was pumping out songs way before that viral hit. Her latest single, "Say So," is taking off on streaming platforms as well as YouTube, and even inspired a TikTok craze.
She sings, raps, and makes visually creative videos that are hard to look away from whether you dig the song or not.
In short, Doja Cat relishes having fun, being provocative, and switching things up. If you didn't know about Doja Cat or her fandom before 2020, here's a little bit about her backstory.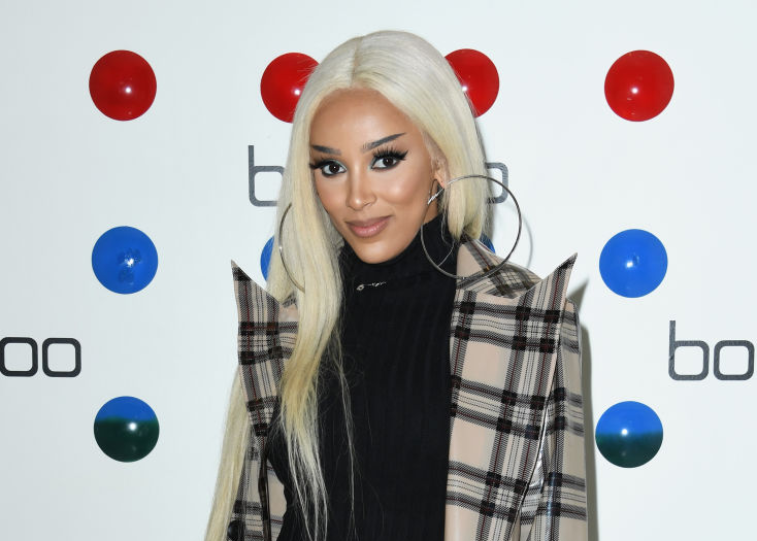 Doja Cat comes from an artistic family
Born Amala Zandile Dlamini, Doja Cat was born to a South African father and American mother. Though she didn't grow up with her father in her life, she's shared that he's an actor and producer who's been in Broadway shows such as The Lion King.
Doja Cat told Dazed her mom was a painter with an affinity for singing, and now she works in visual design.
As a child, Doja Cat was into dancing, but music took over
She moved around between New York and Los Angeles as a kid, but that didn't stop Doja from cultivating her interests in dance and music. For four years during her childhood, she also lived in an ashram. She told Dazed:
"I was born in Tarzana, California, and moved immediately to the Bronx, New York for five years and moved back to Oak Park, where I was taking ballet, tap, and jazz. I stayed a lot in Malibu, and surfed in a surf camp for years around that time.

After moving from Oak Park around the age of 11 and a half, I started to take up break dancing. I danced in a crew and competed around Los Angeles in organized underground cypher/battles."
Before committing to music full time, Doja ventured into beauty tutorials. As a teen, she had a brief stint where she created YouTube makeup videos to post online. According to an interview with Hot New Hip Hop, she says no one will ever be able to find the videos, so don't search.
At age 16, she dropped out of high school and began to pursue music at the urging of her friends. It took her a while to get into it, as she spent much of her time just hanging out and didn't have a regular job before music.
But trying her hand on platforms like GarageBand enabled her to make beats and write songs which eventually landed on Instagram and SoundCloud.
Doja Cat honed her craft in music and built up a social media presence
Known for her collaborative music-making sessions with her followers and hilarious internet antics, Doja grew her fan base early through social media.
"So High" is one of her first tracks and although it hit SoundClound in 2013, it really started catching fire in 2014 and was just a sampling of her body of work. 2018's "Mooo!" brought renewed attention to her discography.
Counting artists such as D'Angelo, Erykah Badu, Lil Kim, Amy Winehouse, Rihanna, and Jamiroquai among her musical influences, Doja experimented with different sounds and practiced singing at home in her room.
She also pulled inspiration from her love for gaming, skateboarding, and her experience living in the ashram.
All those elements – and her love for kids' musical movies – contributed to her creative process and sound. Fans see that from watching her videos and shows, and according to Doja, she plans to ramp things up and make them "more interesting."
How old is Doja Cat?
Signed to her first record deal at age 17, Doja Cat is now 25 and having her moment in the pop culture spotlight.
Day one fans note that you'll hear rap, disco, trap, dance, reggae, and R&B in Doja's music and as she continues to soar, she'll keep sharing moments from her journey on social media. Stream any of her four projects now: Purrr!, One More, Amala, and Hot Pink.