How Old Is Elizabeth Hurley and Is She Married?
Some celebrities seem to defy age and look just as good as they did decades ago. Elizabeth Hurley is one of those stars.
With every Instagram shot she posts in a bikini, fans become more and more convinced that Hurley is drinking from the fountain of youth. So just how old is the actress? Here's the answer to that and what her secret is to looking so youthful. Plus, find out if she's married and what her net worth is.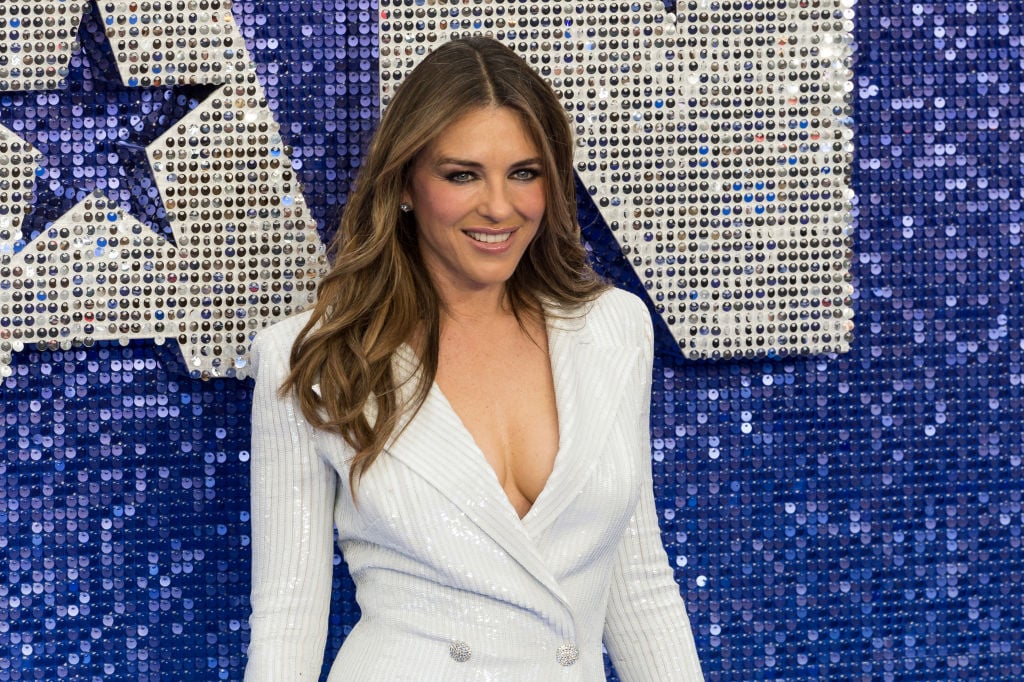 Elizabeth Hurley's age
Believe it or not Hurley is in her 50s!
She was born on June 10, 1965, in Basingstoke, Hampshire, England to her mother, Angela, who was a teacher, and father, Roy Leonard Hurley, an army major. Hurley initially wanted to be a ballet dancer and briefly studied dance and theater at the London Studio Centre.
After college, she began working in theater and made her big screen debut in the 1987 film Aria. In the '90s she became a spokesmodel for Estée Lauder and has remained active with the company's Breast Cancer Awareness Campaign.
So what's her secret to looking so young?
"You need to look after your skin. You need to look after your health. If you want to glow from the inside, you have to be healthy," she explained during an appearance on Today. "You have to watch your diet. You have to watch your lifestyle. You have to get enough sleep."
Hurley also spoke about how important it is to feel good on the inside.
"You have to try to stay positive. We all get terrible knocks in life, all of us," she said. "Some people have terrible things they have to deal with. You see some people and they just manage to keep their attitude positive. They rise above stuff. Some people get angry. Sometimes I think to glow, you have to let go of a lot of stuff and move on. Be as nice as you can to everyone."
Who is her husband?
Hurley's most famous relationship was with fellow actor Hugh Grant, who she dated for 13 years. Hurley even stood by him amid his prostitution scandal in 1995, but the two split in 2000.
Two years later Hurley gave birth to her only child, Damien Charles. Businessman Steve Bing originally denied that he was Damien's father until a paternity test proved otherwise. Hugh Grant is one of Damien's godparents.
Hurley married Indian textile heir Arun Nayar in 2007, however, they divorced in 2011. The actress has not remarried.
What is her net worth?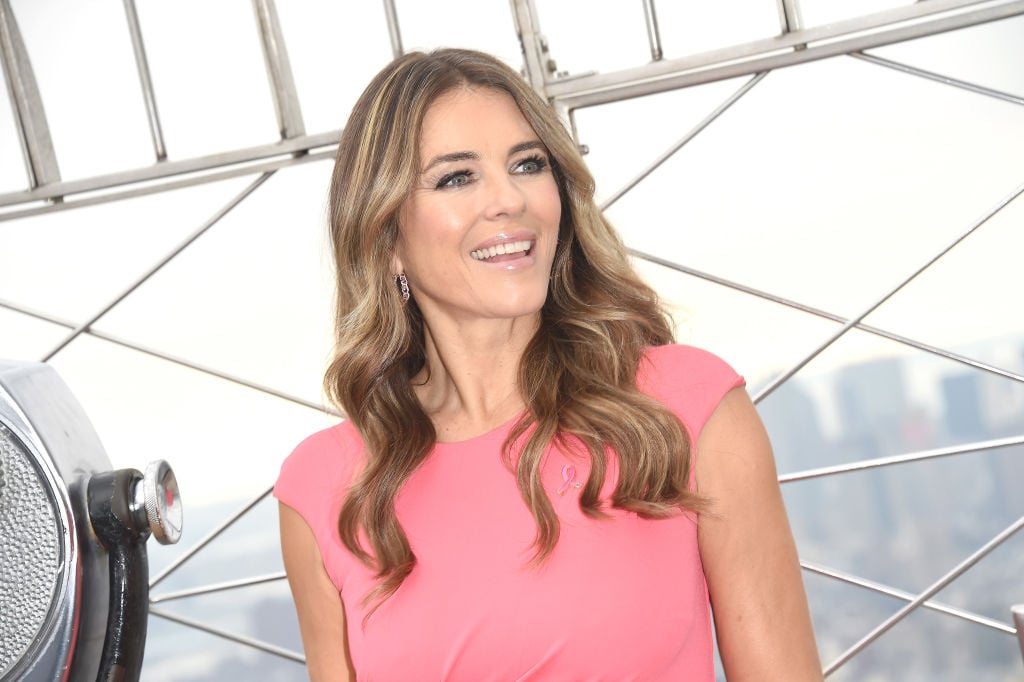 Hurley has been in a number of movies and TV shows over the years.
Her acting credits include roles in the films Passenger 57, Austin Powers: International Man of Mystery, Bedazzled, and Serving Sarah. In 2011, she joined the cast of Gossip Girl and played media mogul Diana Payne. Four years later she took on the role of Queen Helena in E's scripted show The Royals. In June 2019, TVLine reported that Hurley has been cast as Marvel villainess Morgan le Fay for Season 3 of the Hulu series Runways.
She also has her own swimsuit and beach accessory line.
Today, the actress' estimated net worth is $35 million.
Check out Showbiz Cheat Sheet on Facebook!