How Old Is Elvira, Mistress of the Dark and What Is Her Net Worth?
A few things that go hand-in-hand with Halloween are pumpkins, candy, costumes, and Elvira. The horror hostess has been a figure in pop culture for four decades and she recently posted a video that has fans in awe as she looks ageless campaigning for her favorite holiday.
Read on to see her new video and find out the age as well as the net worth of Elvira, Mistress of the Dark.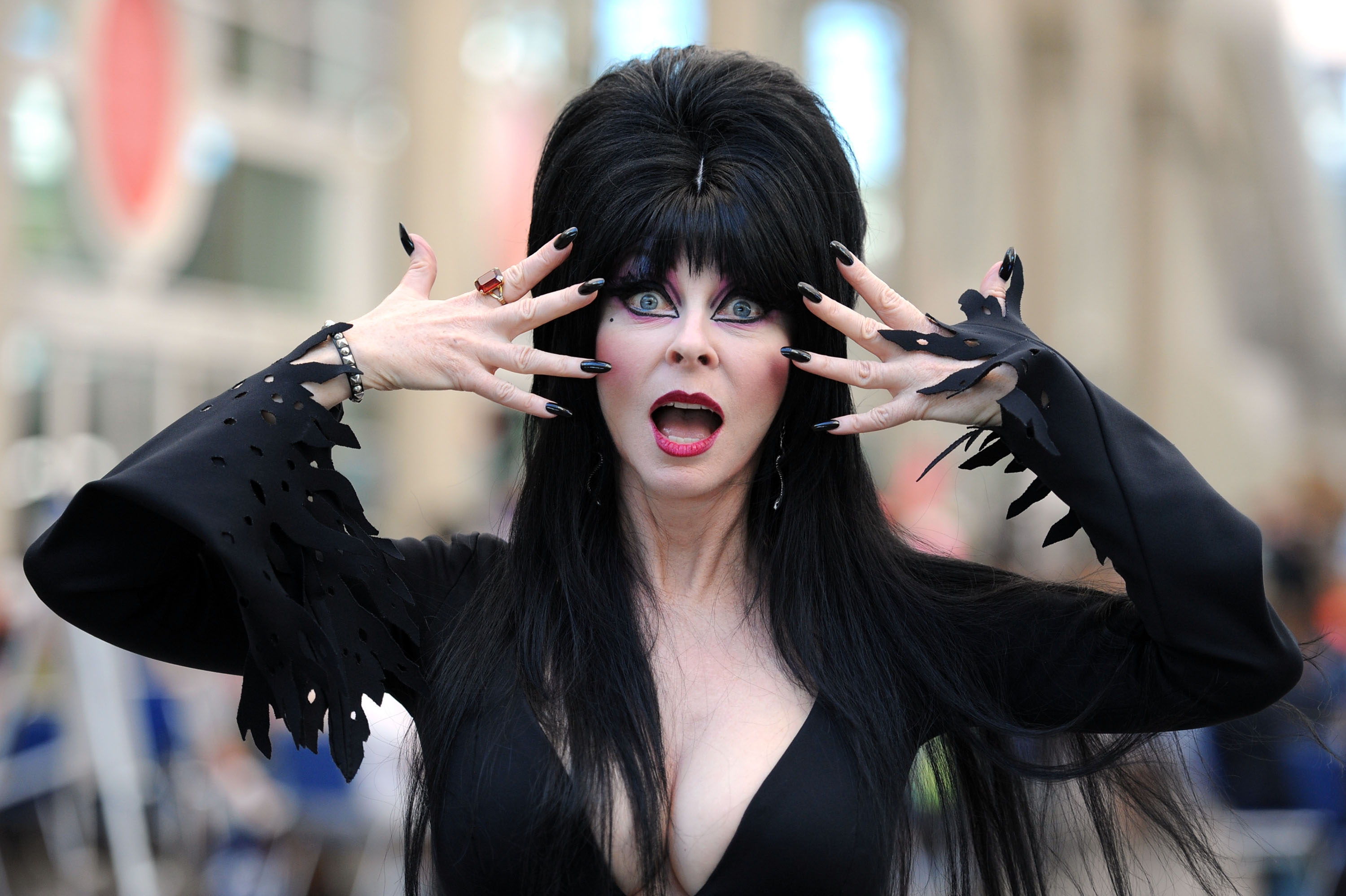 Elvira, Mistress of the Dark's new video
On Oct. 13, 2020, the Queen of Halloween debuted the "Don't Cancel Halloween" video on her Elvira, Mistress of the Dark YouTube channel.
The song is a parody of Madonna's 1983 hit "Holiday." In her tune, Elvira sang about Halloween amid the coronavirus (COVID-19) pandemic with the lyrics: I'm the Queen of Halloween/COVID-19 ruined everything/If they cancel Halloween/ cause we're still in quarantine/ It would make me so mad/It would suck/ It would suck so bad.
The video has since gone viral and people are stunned that the Mistress of the Dark doesn't look like she aged a day since she burst onto the scene in the early '80s. So this had many wondering just how old she is now.
Elvira aka Cassandra Peterson's age
Elvira, whose real name is Cassandra Peterson, was born in Manhattan, Kansas, on Sept. 17, 1951. So how does she stay looking so good at her age?
The TV horror host shared some of her beauty tips with Elle saying always wash your face before bed, "embrace your dark (goth) side 365 days a year,"
"get a wig that looks like your real hair" and "for the best skincare products talk to RuPaul." Elvira is also an immortal being so that helps too.
Her net worth
In 1981, the Los Angeles television station KHJ-TV was looking to reboot a weekly horror show titled Fright Night that had been hosted by the late Sinister Seymour (Larry Vincent). Peterson audition for the role of horror host and her Elvira alter ego came to be. She quickly became a pop-culture phenomenon synonymous with Halloween.
Prior to her TV gig, Peterson worked at a bar as a drag queen. "I always tell people I was 'raised by a pack of wild drag queens,'" she said via The San Francisco Bay Guardian. "I was around so many drag queens and gay men when I was young… These other two drag queens, Mr. Bobby and Tawny Tan, had me dress up… and we'd do The Supremes."
Peterson was also a Las Vegas showgirl before she appeared on our TV sets in a cleavage-bearing black gown with a dark wig and a sarcastic sense of humor.
During her career as Elvira, Peterson has hosted numerous Halloween and horror shows, she's also been featured in comic books, and even video games. She has lent her voice to several films such as Scooby-Doo: Return to Zombie Island and has made guest appearances in Chips, The Fall Guy, and Fantasy Island. Peterson has over 80 acting credits in and out of her iconic character. In 2016, Peterson published an Elvira 35th anniversary "coffin table" book.
Today, she has an estimated net worth of $3 million, according to Celebrity Net Worth.