How Old is Glenn Close and How Long Has She Been Acting?
Glenn Close has enjoyed a long and successful acting career, prompting many to wonder how old Glenn Close is and how long she's been an actor. Despite lighting up the big screen with her immense talent over the years, Close, nominated for a 2019 Academy Award in the Best Actress category for her role in The Wife, has surprisingly never won an Oscar before.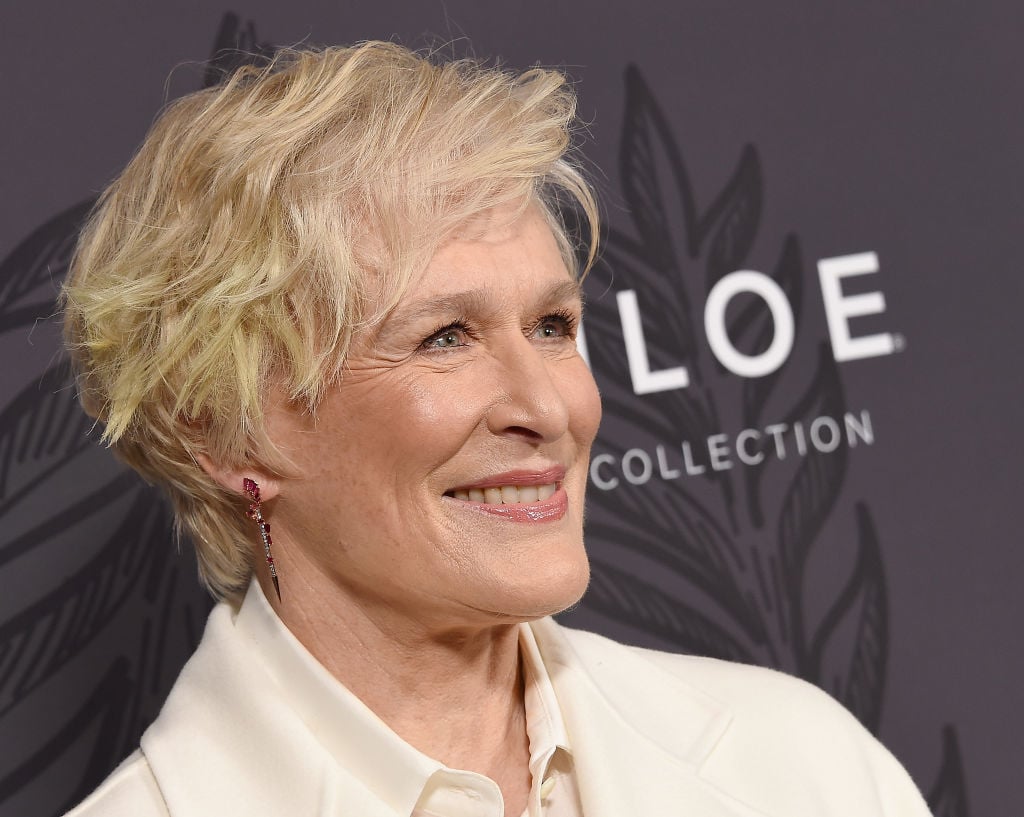 How old is Glenn Close?
Glenn Close is 71 years old. She was born on March 19, 1947.
How did Glenn Close get her acting start?
While she was studying theater and anthropology at The College of William & Mary, Close was inspired to pursue an acting career after seeing a Katherine Hepburn interview on The Dick Cavett Show. She graduated in 1974, made her stage debut that same year, and made her television debut in 1975 with a role on Great Performances.
Close went on to launch her film career with a role in her first movie, The World According to Garp, playing Robin Williams' character's mother. She earned her first Oscar nomination for the role.
She went on to another big gig, playing Sarah Cooper in The Big Chill, a role specifically written for her, which earned her another Oscar nomination.
The '80s solidified Close's career and she just kept going
Close continued to land impressive roles, including a supporting part in The Natural, opposite Robert Redford, which earned her another Oscar nomination. She also starred in The Stone Boy (1984), Maxie (1985), and Jagged Edge (1985), opposite Jeff Bridges.
With an already impressive resume, Close went on to tackle a role that she became well-known for: Alex Forrest in Fatal Attraction (1987). The film was a box-office smash as the highest-grossing film worldwide of that year. Close's ability to bring the complicated character to life was a testament to her remarkable acting talent. Not surprisingly, she earned her fourth Oscar nomination for the role.
In 1988, Close played the Marquise de Merteuil in Dangerous Liaisons and was nominated for an Oscar for Best Actress. She closed out the '80s in the film Immediate Family (1989).
Close continued to have a successful career in the '90s, with highlights including Reversal of Fortune (1990), Hamlet (1990), Hook (1991), The Paper (1994), Mars Attacks! (1996) and 101 Dalmations, playing the villain Cruella de Vil. She also played the vice president in Air Force One (1997) and starred in Paradise Road (1997), and Cookie's Fortune (1999) as well as provided the voice of Kala in the Disney animated film Tarzan (1999).
Close switched gears in the 2000s
Close moved into a string of independent films for a time, before starring in her own TV series, Damages, in 2007. In 2011 she starred in the film Albert Nobbs, earning her yet another Academy Award nomination. Following the end of her TV series in 2014, she returned to movies, playing Nova Prime Rael in Guardians of the Galaxy, among other films.
Close's film The Wife first premiered in 2017 at the Toronto International Film Festival and was released in 2018. She played Joan Castleman, with her daughter, Annie Starke, playing a younger version of the character. Close was nominated for her seventh Academy Award and won the Golden Globe Award for Best Actress in a Motion Picture – Drama, the Screen Actors Guild Award for Outstanding Performance by a Female Actor in a Leading Role, and the Critics' Choice Award for Best Actress.
Close has starred on stage, TV, and film
Close has had one of the most versatile careers of any actor, ranging from TV movies, hosting Saturday Night Live twice, and providing the voice of Mona Simpson on The Simpsons. She joined the FX series The Shield in 2005, which led to FX executives pitching the TV series Damages for her to star in. She played the role of Patty Hewes for five seasons.
The actress has appeared on Broadway in a number of plays and musicals, including 1980s Barnum, for which she received a Tony Award nomination, The Real Thing, for which she won a Tony Award in 1984, and Death and the Maiden, which earned her her second Tony in 1992. She's also well-known for playing Norma Desmond in Andrew Lloyd Webber's Sunset Boulevard, winning her third Tony in 1995 for the role.