How Old Is Jada Pinkett Smith, and How Long Has She Been Married?
Jada Pinkett Smith has been in the limelight for decades. Her marriage to Will Smith has made her even more of a topic of discussion. Though Jada seems to have it altogether now, the star didn't have the easiest upbringing. On her show, Red Table Talk, the actress seems to look younger every episode. So, how old is Jada now?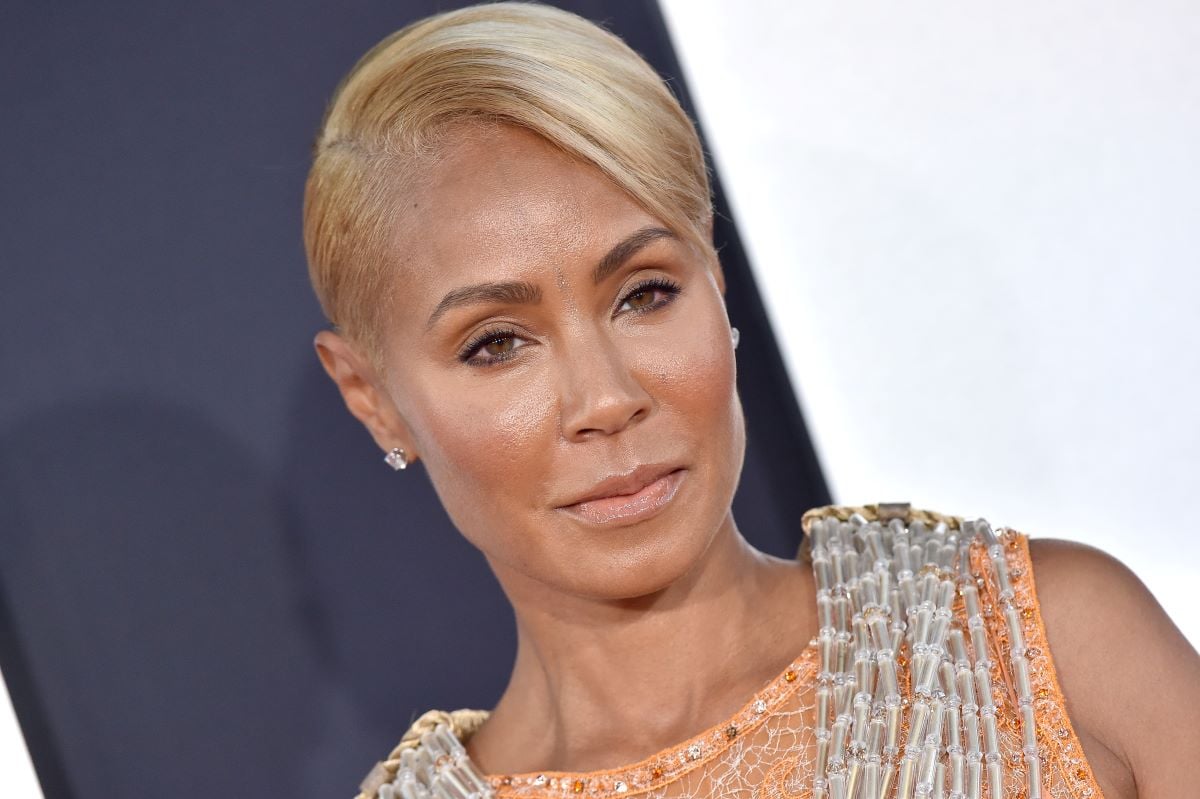 Jada Pinkett Smith's childhood
Jada's parents didn't have a healthy relationship. In 2018, she opened up about it on Red Table Talk.
"I knew that my mother and my father had a very violent relationship early on," she said. "She has a couple scars on her body that, as a child, I was just curious. I was like, 'Oh, Mommy, what's that? What's that?' … This will be the first time that Willow's actually heard these stories about her grandfather who she knew."
Growing up, her mom was also fighting a heroin addiction while raising her.
"It's difficult to talk about something that is gonna go out to the world," Jada's mother, Adrienne Banfield-Norris said on the show in 2018. "I couldn't hide the unmanageability of my life, and the emotional and the spiritual damage I did to myself and to her [Jada]. That was devastating. I abused drugs for over 20 years."
Despite her harsh upbringing, Jada became very successful. She started her tv career in 1990 on the sitcom, True Colors and she went on to star in A Different World from 1991-1993. She made her film debut in 1993 on Menace II Society. Since then, she has been in a number of films like The Nutty Professor, Scream 2, Ali, The Matrix Reloaded, Set It Off, Girls Trip, and more.
Jada Pinkett Smith's age and height
Though Jada may look tall on tv, she is only 5'0″ tall, compared to her husband who is 6'2″. Jada is 49 years old and Will is 52 years old.
How long have Jada Pinkett Smith and Will Smith been married?
Despite loving Will, Jada never wanted to get married.
"I knew that I was not built for conventional marriage," she said in an interview with The Guardian. "Even the word 'wife': it's a golden cage, swallow the key. Even before I was married, I was like, 'That'll kill me.' And it d*mn near did!"
Despite her hesitation to get married, she wed Will on Dec. 31, 1997.
"Will is my life partner and I could not ask for a better one. I adore him, I never want people to think it was Will I didn't want to marry," she told the outlet. "But I can assure you that some of the most powerful women in the world feel caged and tied, because of the sacrifices they have to make to be in that position. So I wanted to talk about how we really feel about marriage."
Since then, the two have had two children together, Jaden and Willow Smith. Jada also recently publicly admitted to having a relationship, or entanglement as she called it, with singer August Alsina. However, that relationship has since ended and Will and Jada are continually working on their marriage.