How Old Is Jennifer Aniston, and How Does She Look So Young?
Jennifer Aniston started acting professionally in the '80s. Since then, she has made millions thanks to successful films and TV shows.
It's safe to say Jennifer Aniston has aged the most gracefully from any of her Friends cast colleagues. While you can say the same about Courteney Cox and Lisa Kudrow, the males from the cast arguably didn't win the luck of the ageless gene.
All of them are 20 years older, though they reportedly stay in touch. Aniston is seemingly closer with Courteney Cox above all, and perhaps they trade their anti-aging secrets.
Aniston is older than you think, but do you know her age? Is what she does to stay young natural, or something else?
Aniston's early days as an actor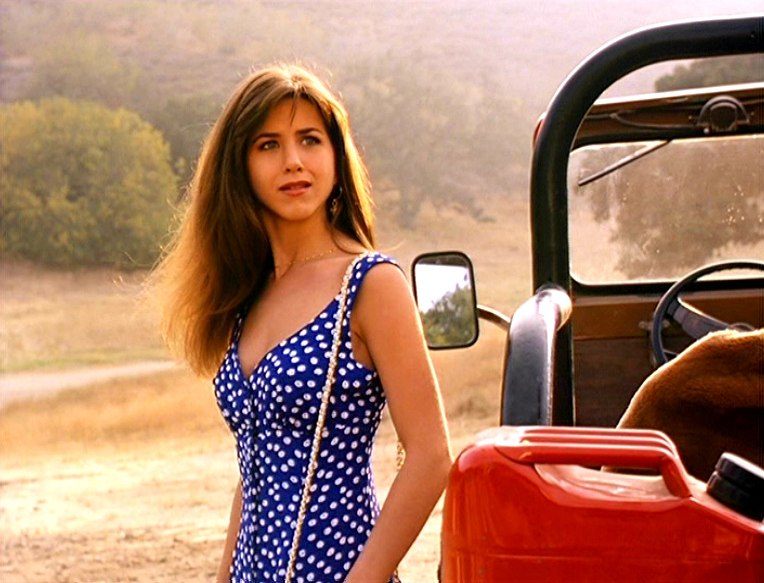 Long before Aniston became notoriously involved with Brad Pitt, she was a young struggling actress trying to make it in the world of late-'80s/early-'90s TV. Despite being the daughter of famous actors (John Aniston and Nancy Dow), she had to prove her acting skills on her own.
This was refreshing compared to today where so much forced nepotism occurs in show business. In those early days, though, Aniston had trouble finding immediate success. She tried everything from Off-Broadway roles to acting in at least four failed TV shows.
She also had a small uncredited role in the 1988 film Mac and Me, leading to some minor parts in movies.
Not until she was cast in Friends did she finally take off and start gaining substantial movie parts during summer breaks.
Becoming a film star
Aniston had some good film roles through the 1990s. However, she didn't hit her stride as an actress until the film The Good Girl released in 2002. By this point, she was already a superstar before she was 30 years old. It was a springboard to a successful movie career we still see going now in recent award-winning films like Cake.
There was a special appeal about her personality and appearance, turning her into a true favorite in both comedies and dramas. Of course, her famous hairstyle during Friends made her even more iconic. Despite this trendy hairdo, it was reportedly hard to take care of while doing the show.
Her famous hair has continued to make her look young to this day. Yet, take a closer look at Aniston's lifestyle and you'll see some other things perhaps helping her slow down the aging process.
Not worrying about relationships
Recently, Aniston wrote an op-ed saying she shouldn't be judged on the success of her relationships. We all know about the failure of her marriages to Brad Pitt and Justin Theroux. Considering she doesn't let these bad marriages (or not having children) bring her down means she's likely doing her mental health a favor.
Staying positive and removing any unnecessary stress from her life no doubt helps her keep looking young. A couple other things are no doubt helping her look 20 years younger than she really is.
Health practices
According to many sources, Aniston is deeply committed to many physical and mental health programs. Daily workouts are a big part of her mornings. Some of this involves different forms of yoga and even meditation.
There isn't a doubt eating well and exercise does a lot to help slow down the aging process in everybody. With her full attention to taking care of her body and mind, it's no wonder she looks almost the same as she did 25 years ago.
Maintaining good relationships with her 'Friends' cast
Proud to be a part of the campaign @LOrealParisUSA for Preference Hair Color campaign.. all about women truly #owningit – owning their strength, ambition, hair color, everything! Check it out during tonight's GG. pic.twitter.com/T0f84Bc5p8

— Courteney Cox (@CourteneyCox) January 6, 2019
This episode…. Thank you @ReginaKing for letting WDYTYA share this story. https://t.co/vT9Mf32JQ5

— Lisa Kudrow (@LisaKudrow) December 17, 2018
Happy New Years everyone. And by the way 2018? What the hell was that?!?

— matthew perry (@MatthewPerry) January 3, 2019
It's always sad when you hear about casts of famous shows not continuing their friendships after the show ends. Aniston has made a strong point to keep up good relationships with her Friends colleagues. Courteney Cox is one of those and has her own promotion of health/makeup products on Twitter to keep her looking youthful.
Lisa Kudrow stays busy on social media, as well as promoting appearances on Who Do You Think You Are? and other projects.
Even though much of the Friends cast are on social media, Aniston stays away from it, perhaps another reason her mental health is better than most.
How old will Aniston be?
This coming February 11, Aniston will be 50 years old. For many who grew up with Friends, this might seem impossible. Fortunately, Aniston continues to prove how a healthy lifestyle in Hollywood does wonders to help you look two decades younger and maintain complete sanity.