How Old is Jennifer Lawrence and When Did She Start Acting?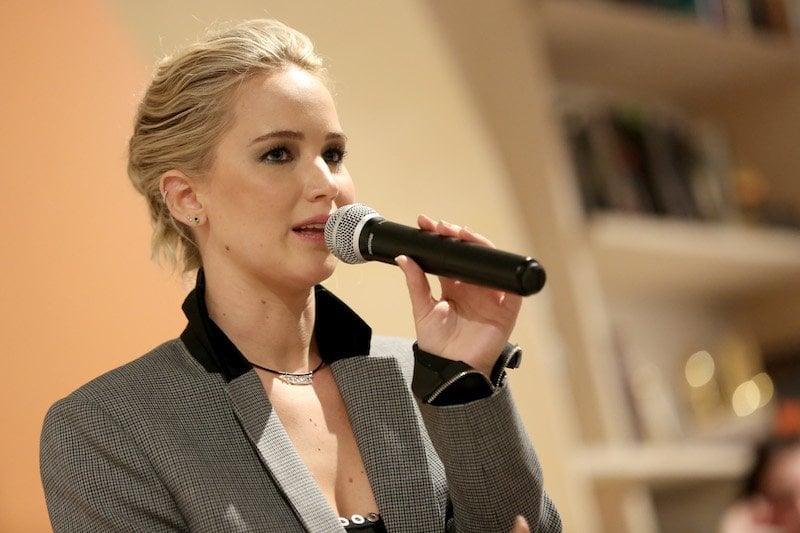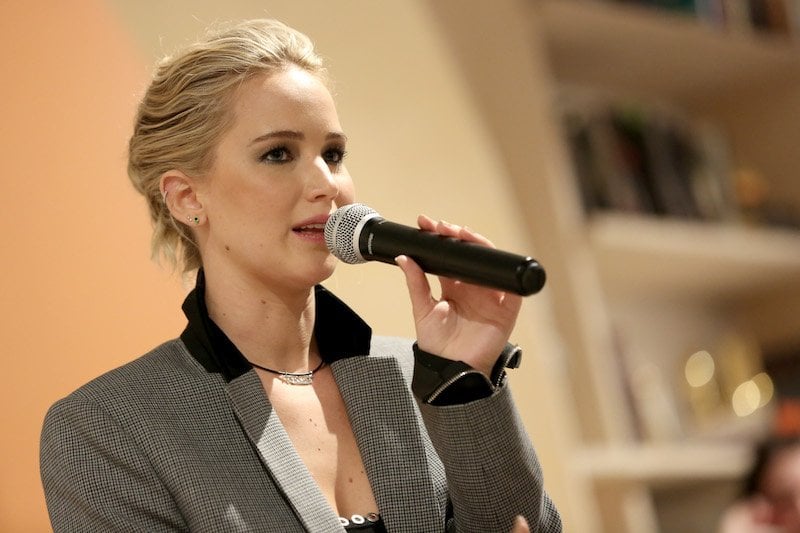 Jennifer Lawrence is an actress best known for her role as Katniss Everdeen in The Hunger Games trilogy. Despite having acted for several years prior, it was The Hunger Games that catapulted Lawrence into superstardom. The movies netted nearly $300 million each in the box office alone, without counting any of the post-release DVD sales or merchandise.
But now fans want to know, how old is Jennifer Lawrence and when did she first start acting? What roles (besides Katniss Everdeen) has she played in?
How old is Jennifer Lawrence?
Jennifer Lawrence was born on August 15, 1990 in Louisville, Kentucky to Gary and Karen Lawrence. Her father is a construction worker, and her mother managed a children's camp. Jennifer also grew up with two older brothers. This means that the highest paid actress in the world during 2015 and 2016 is only 28 years old.
When did she start acting?
When Jennifer Lawrence was 14 years old she traveled to Manhattan, New York with her mother to perform a cold read. The agents at the read told Lawrence's mother that it was "the best cold read by a 14-year-old" they had ever heard. As she left the agency, Jennifer Lawrence was spotted by an agent who was shooting an advertisement for H&M. When the agent asked to take her picture, she consented.
Jennifer Lawrence received a phone call from that same agent requesting another cold read. Once again, these agents were blown away and requested that Lawrence spend the summer in New York City to hone her natural talent. She did, and the rest is history.
Lawrence began officially acting in 2006 (two years after her phenomenal cold reads), when she was 16 years old. Her first role was a guest appearance as a mascot in the television series Monk. That same year, she also appeared in the role of Caitlin in the made-for-television movie Company Town.
Over the course of the next few years, Jennifer Lawrence won several small parts in television series and movies, before her first big break came in a recurring role on The Bill Engvall Show.
What other roles has she played?
According to IMBD, Jennifer Lawrence currently has 31 acting credits to her name. From 2007 until 2009 she had a recurring role on the comedy television series, The Bill Engvall Show in the role of Lauren Pearson. She also appeared in the romance Silver Linings Playbook and in American Hustle.
Jennifer Lawrence might be best known for The Hunger Games, but her second most notable role came in 2011 when she was cast in the dual roles of Raven and Mystique for the newest X-Men movies. She has since appeared in X-Men: First Class and X-Men: Apocalypse. She will renew her dual roles in an upcoming X-Men related project (discussed below).
Will Jennifer Lawrence appear in any upcoming movies?
Yes, Jennifer Lawrence is slotted to appear in two upcoming movies. The first is currently in post-production and set to be released at some point in 2019. This role is the revival of her dual roles of Raven and Mystique in X-Men: Dark Phoenix. The movie centers around Jean Gray who, as her powers continue to grow they corrupt. When they do, Jean Gray is transformed into a dark phoenix and the rest of the X-Men must decide whether saving Gray's life is worth jeopardizing the rest of the world.
The second title Lawrence is set to appear in is called Bad Blood, and was just announced earlier this year. According to IMBD, Bad blood is about "Entrepreneur Elizabeth Holmes creates a biotech company that skyrockets her to fame with an estimated value in the billions. When federal agencies begin investigating the company, her integrity is called into doubt."