How Old Is John Legend and What Is His Ethnicity?
Musical phenomenon John Legend is a force known for his amazing voice, his power couple status with wife Chrissy Teigen, and the family's often hilarious and always heartfelt public display of their lives together on social media. Fans adore the star and his adorable family, which includes their children Luna and Miles.
Digging a little deeper into this star's background and history reveals a fascinating story that is rooted in the very fabric of America, and it makes Legend's rise to fame and influence even more powerful.
How old is John Legend?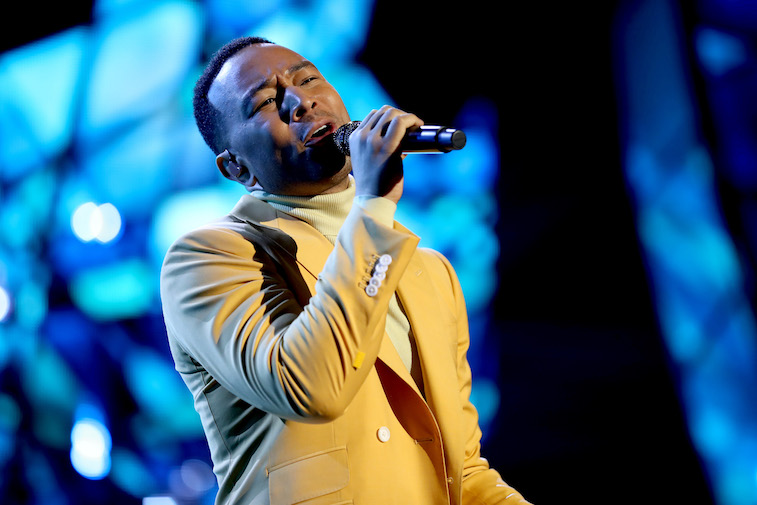 John Legend was born with the name John Rogers Stephens on December 28, 1978 in Springfield, Ohio. His mother was a seamstress, and his father was a factory worker.
Both his mother and his grandmother were heavily involved in Legend's education. He was homeschooled and started his singing career and piano training in the church choir. This start would be a springboard for the multiple Grammy winner whose influence can be seen in his many partnerships with musicians across genres and styles.
Legend's path to success included co-directing an a capella group at the University of Pennsylvania and moonlighting at New York City nightclubs while he tried his hand at a more traditional career for the Boston Consulting Group.
Eventually, his talents and passions pulled him into full-time entertainment, and it's clear that he has found the place he was meant to be. His 2004 album Get Lifted elevated him to full-on star status, and there has been no turning back. That album and its breakout single "Ordinary People" snagged him a Grammy in 2006.
Today, Legend is 40 years old, and he celebrated the milestone birthday last year with a casino-themed party full of A-list celebrities. The guest list included Kim Kardashian and Kanye West, Angela Bassett, and Jesse Tyler Ferguson. Legend profusely thanked his wife for making his birthday such a memorable one.
What is Legend's ethnicity?
Both of Legend's parents are African American, and Legend underwent a very public reveal of some of his ancestral history on the television show Finding Your Roots, which was hosted by Henry Louis Gates Jr. and aired on PBS in 2012.
During the show, researchers were able to trace Legend's history back to his great-great-great-great-great grandfather, Peyton Polly. Polly was born into slavery but was freed by the slave master's will.
Polly was living as a free man with his family in Ohio when his children—then aged 4 to 17—were kidnapped by slave drivers from Kentucky and taken South. There, the children were separated throughout Kentucky and Virginia and sold into slavery.
Polly boldly went to the authorities to fight to get his children back. Over many months and with the involvement of the Ohio governor, he found himself right in the middle of the tensions that would fuel the Civil War just a decade later.
Kentucky released the four children that had been kidnapped and sold into their state, and Polly was reunited with them. However, Virginia refused to release the remaining four children that were held in slavery there, and they remained captive until the Civil War ended. Polly's fight to keep his family together represents the battles that were happening all over the country and the history of America's troubled legacy.
In addition to this fascinating and heartbreaking history of courage, the show revealed Legend's DNA ancestry as well. The singer is 64% African, 32% European, and 4% Native American with roots most likely in the Fula people of Guinea-Bissau and the Mende people in Sierra Leone.
Legend's fascinating ancestral ties and his well-deserved rise to fame are part of the complicated story of what it means to be American.