How Old Is Katy Perry and What's the Age Gap With Her Fiancé Orlando Bloom?
Katy Perry is undoubtedly one of the world's most instantly recognizable modern singers. This is largely thanks to her bright, vivid (and often outrageous) fashions that sources state are derived cumulatively from 1920's pin-up, burlesque, and Japanese Kawaii inspiration. This is also thanks to several pop super hits, including "I Kissed A Girl," "Roar," and "California Girls," among others.
But how old is Katy Perry? When did she release her first album, and which album was it that gave her the "big break" she needed? Here's what we know.
How old is Katy Perry?
Katy Perry was born on October 25, 1984 in Santa Barbara, California as Katheryn Elizabeth Hudson. This makes the singer 34 years old, making her 8 years younger than her fiance, Orlando Bloom. Her parents were strict born-again Christian ministers, and "secular" (or nonreligious) music was forbidden in the Hudson household. Since Katy Perry showed a love of music and performance early in life, her humble beginnings began with gospel songs and church hymns.
Perry began in Christian music
Most fans would be shocked to know that Katy Perry, who is regarded as quite racy, began her music career as a Christian musician. Thanks to her upbringing, however, that was where she first began her pursuits.
As a teenager, Perry (under her birth name of Kate Hudson) moved to Nashville to pursue a career in gospel music. She released her first album, Katy Hudson, in 2001, but the record was regarded as a total failure.
It was shortly after her debut album's failure that the future pop star decided to move to Los Angeles to pursue a career in secular music. Friends introduced her to a wider range of musical influences, and Katy Hudson decided to adopt her mother's maiden name to avoid confusion with the actress Kate Hudson. Thus, Katy Perry as we know her was born.
Signed to Capital Records for 'Ur So Gay'
In 2007, Katy Perry was signed to Capital Records in California. It was here that she released her debut secular album, which was titled Ur So Gay. The album received minimal success. Although far from a hit, it did significantly better than Katy Hudson.
A few months after her album was released, Katy Perry received her big break with the single I Kissed A Girl. While considered to be quite controversial, the sexually charged song rose to popularity. This fueled better sales for Perry's next album, One of The Boys in 2008.
'Teenage Dreams' is a huge commercial hit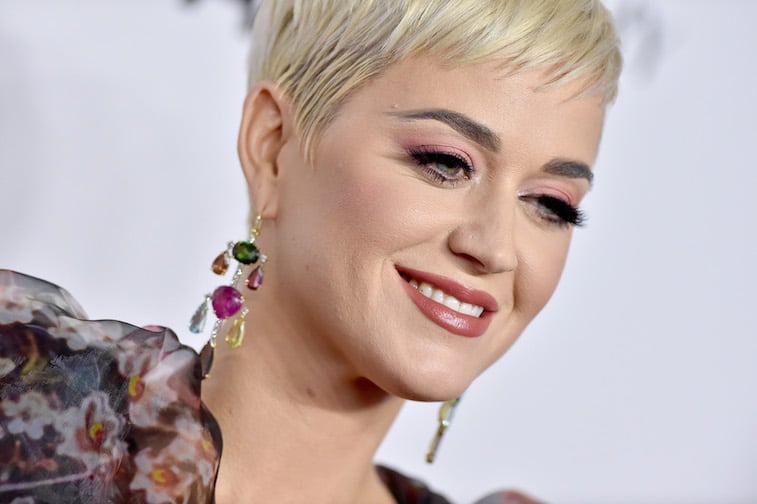 It was Katy Perry's third secular (and fourth total) album that really brought her into the spotlight. The album, entitled Teenage Dreams featured some of Perry's most popular songs. These include California Girls and Fireworks. The album did so well commercial that it tied Michael Jackson's record for five number one songs from one album.
Three years after Teenage Dreams, Katy Perry released Prism. The album, which features her popular song Roar, did well – but not nearly as well as it's predecessor. Perry's most recent album, Witness, was significantly more introspective than her other albums and was not very well received by her fans.
American Idol & Acting
In 2009, Katy Perry joined the all-star cast of judges on the hit television series American Idol. While she was, at first, well received, Perry managed to stir up major controversy when she kissed one of the potential contestants after he stated he'd never been kissed. The controversy never quite died down, despite a public apology by the singer.
Katy Perry has also appeared in a few movies. These include Smurfs, Smurfs 2, and Zoolander 2. She also made guest appearances on the shows How I Met Your Mother and Raising Hope.