How Old Is Leonardo DiCaprio's Girlfriend Camila Morrone and What Stars has She Dated?
Leonardo DiCaprio is known for two things, being an amazing actor and his serial dating. DiCaprio has dated a number of young models and starlets over the course of his long career but has never really settled down with one.
But actress Camila Morrone may be changing DiCaprio's ways. The two have been linked to one another since 2017 and they just made their debut as a couple at the 2020 Academy Awards. Fans of DiCaprio know that there is usually a pretty big age gap between the actor and his girlfriends. So, how old is Morrone and who else has she dated?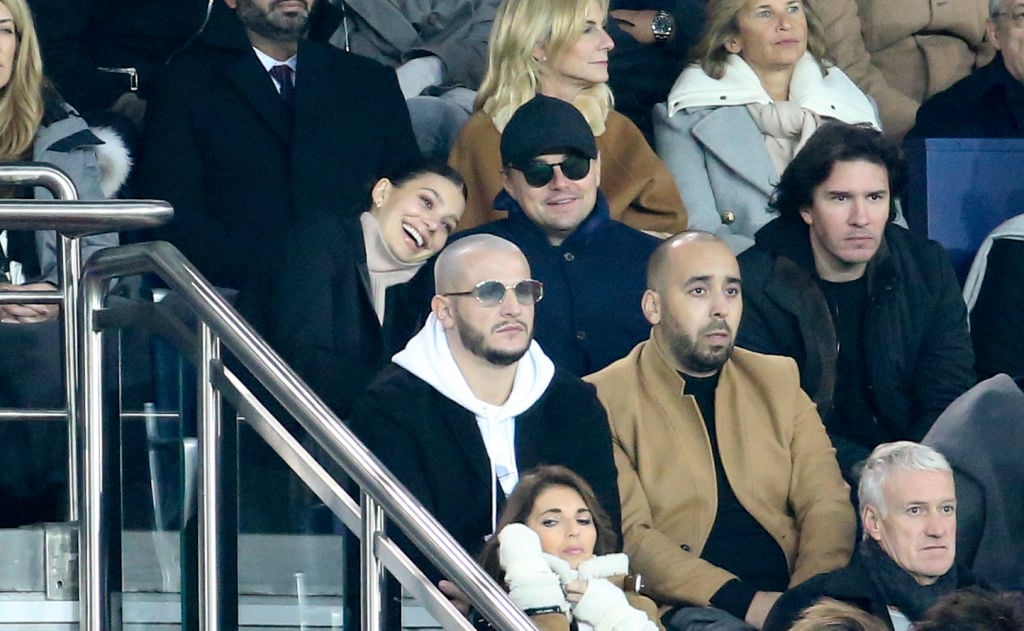 Leonardo DiCaprio and Camila Morrone's relationship
Rumors first started circulating about the pair when DiCaprio was seen getting off of his jet in Aspen with Morrone. The two hung out in Colorado with Tobey Maguire and his two children.
"They are family friends and the two families are very close," a friend of DiCaprio told People at the time.
The couple has been very private about their relationship since then, which made it shocking that they appeared together at last night's Oscar's.
What does Camila Morrone do?
Marrone is a young actor who has appeared in films like Death Wish and Never Goin' Back. She most recently appeared in 2019's Mickey and the Bear.
Though she's just rising in her career, she really wants to work with some big-name directors.
"I wish Quentin Tarantino wasn't, quote unquote, on his last film because he's obviously somebody I would love to work with," she told People. "Of course there's the big directors, like [Martin] Scorsese and Darren Aronofsky and David O. Russell and all that crew. But there's such a cool new wave of young directors now and TV show directors and there's so many people that are in the next coming generation that are starting to show signs that they're going to be around for a long time and doing great work."
"In terms of actors, I don't know, I'd love to work with Emily Blunt, Jessica Chastain, Scarlett Johansson, Adam Driver is amazing, Joaquin Phoenix is amazing," she continued. "There's so many of them."
How old is Camila Morrone?
Morrone is only 22 years old, which means there is a 23 year age gap between her and DiCaprio. But the young actress doesn't let that get to her.
"There's so many relationships in Hollywood — and in the history of the world — where people have large age gaps," Morrone told the Los Angeles Times about her relationship with DiCaprio.
"I just think anyone should be able to date who they want to date."
But she gets why people are interested in her relationship.
"I probably would be curious about it, too," she said.
Who else has Camila dated?
Before dating DiCaprio, Morrone was linked to 29-year-old musician Fai Khadra. The two reportedly dated for a few months in 2017. Khadra has also been linked to Kendall Jenner and was her date to Justin Bieber and Hailey Bieber's wedding. But Jenner quickly dispelled those rumors by posting a picture of the two of them with the caption, "We don't date, he's just my date."