How Old Is Mario Lopez and What Is His Net Worth?
These days, Mario Lopez is a radio and television host, but in the late '80s and early '90s he was known for his portrayal of Albert Clifford "A.C." Slater on the Saturday-morning sitcom Saved by the Bell. Recently, the actor turned entertainment journalist came under fire for comments he made about parenting transgender kids.
"My God, if you're 3 years old and you're saying you're feeling a certain way or you think you're a boy or a girl or whatever the case may be, I just think it's dangerous as a parent to make this determination then, well, OK, then you're going to a boy or a girl, whatever the case may be," Lopez said during an interview on The Candace Owens Show. "It's sort of alarming and my gosh, I just think about the repercussions later on. When you're a kid … you don't know anything about sexuality yet. You're just a kid."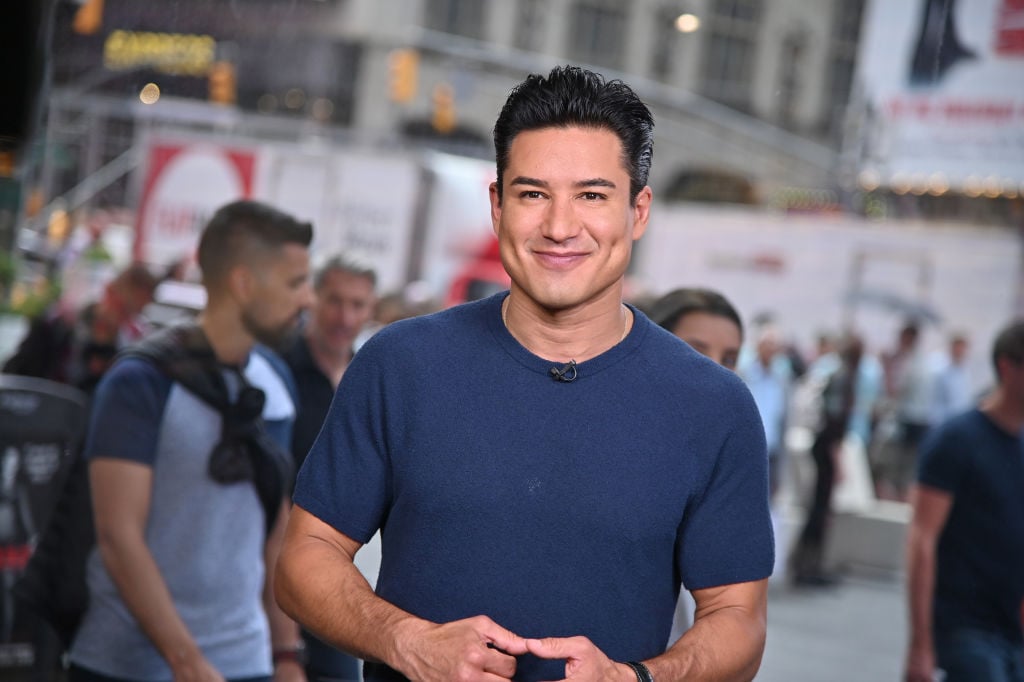 The TV host has since apologized for those remarks calling them "ignorant and insensitive."
Here's more on Lopez including how old he is, how many children he has, and what his net worth is.
Mario Lopez' age and ethnicity
Lopez was born in San Diego, California, on Oct. 10, 1973, to parents Elvira and Mario Lopez Sr. His family is of Mexican descent and he has a younger sister named Marissa.
He began dancing in tap and jazz at a young age and was discovered at a talent show when he was 10 years old.
His first acting job was in 1984 on the ABC comedy a.k.a. Pablo. Five years later, he was cast as Slater on Saved by the Bell.  
Who he's married to and how many children they have
Lopez was previously married to actress Ali Landry. The couple dated for six years before they tied the knot in 2004. Just two weeks later though the couple split. Lopez confessed in his memoir, Just Between Us, that they decided to end things after Landry found out he was unfaithful to her at his bachelor party.
The Saved By the Bell alum married his second wife, Courtney Mazza, in 2012 after meeting four years earlier on the set of the Broadway revival A Chorus Line.
Today, the pair has three children. They welcomed Gia Francesca in 2010. Her brother, Dominic was born in 2013. And in July 2019, Lopez announced the birth of their third child, Santino Rafael, via Instagram.
What is Lopez's net worth?
Lopez's acting career extends well beyond Saved by the Bell and Saved by the Bell: The College Years. He starred in the TV movie Breaking the Surface: The Greg Louganis Story and was featured on a number of other television shows over the years including Pacific Blue and The Bold and the Beautiful.
In 2007, he was tapped to host the entertainment news show Extra. In 2019, it was reported that he was leaving that longtime gig to host Access.
The TV star has also been hosting his own nationally syndicated radio program, ON With Mario Lopez, since 2012.
Today, he has an estimated net worth of $16 million.
Check out Showbiz Cheat Sheet on Facebook!