How Old Is Rapper Lil Wayne, and Is He Married?
Often considered one of the most influential rap artists of the current generation, rapper Lil Wayne has had his share of relationships and engagements. However, the record executive seemingly hinted at finally tying the knot in a cryptic tweet. Is the "Lollipop" rapper married, and how old is he?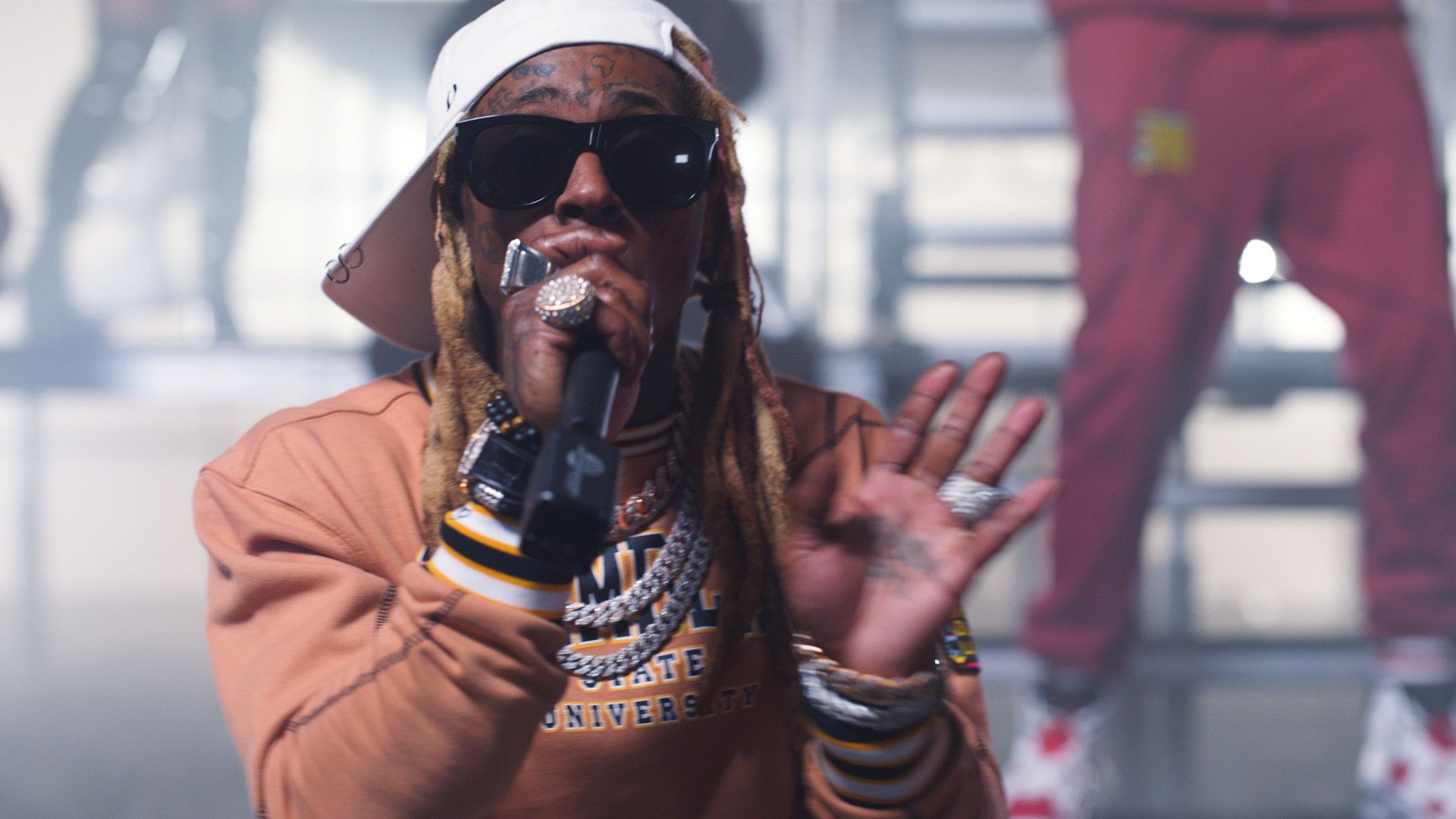 How old is Lil Wayne?
Born Sept. 27, 1982, in New Orleans, Louisiana, Dwayne Michael Carter Jr. is currently 38-years-old. At the age of eight, he wrote his first rap song and then met rapper Bryan "Birdman" Williams the following year, who began mentoring him.
In 1997, at 14-years-old, Lil Wayne joined a New Orleans-based rap group, Hot Boys, signed to Birdman's label, Cash Money Records. Before the group broke up in 2003, they released a Billboard Top R&B/Hip-Hop Albums chart-topper, Guerrilla Warfare.
RELATED: Did Lil Wayne Ever Have a No. 1 Hit Song?
The 17-year-old rapper went on to drop music as a solo artist, dropping debut album Tha Block Is Hot, which charted at number three. In 2004, he released the first of his popular series, Tha Carter, and then became President of Cash Money Records as well as founding imprint Young Money Entertainment.
Following his multiple features and the success of Tha Carter III (2008), the rapper began cleaning up at award shows, winning an American Music Award (2017), numerous BET and Billboard Music Awards, as well as five Grammys. Lil Wayne has since severed ties with Cash Money and currently releases music under Young Money and Republic Records.
Lil Wayne has four kids
At the age of 16, the rapper welcomed his oldest child into the world, daughter Reginae, with his high school sweetheart Toya Johnson. The couple continued dating, marrying six years later in 2004.
However, they divorced in 2006. He then began an undetected relationship with Shade 45 co-host Sarah Vivan, and she birthed his oldest child, Dwayne III, in Oct. 2008.
The rapper controversially started seeing ATL actor Lauren London and rekindled romance with "Laundromat" singer Nivea around the same time. London welcomed their child Kameron in Sept. 2009, with Nivea giving birth to Neal a couple of months later in November.
He currently has four kids.
Did Lil Wayne marry girlfriend Denise Bidot?
The rapper has also dated "Pull Over" rapper Trina and "Dip It Low" singer Christina Milian. He recently proposed to model La'Tecia Thomas, but they called it off in May 2020.
The following month, Lil Wayne began dating another model, 34-year-old Denise Bidot. However, shortly later, the two parted ways, reportedly due to his public endorsement of Donald Trump for president.
Bidot deactivated her Instagram account after she confirmed their split, writing, "sometimes love just isn't enough." Regardless, they have since reconciled and recently sparked marriage speculation.
RELATED: Lil Wayne's Girlfriend Denise Bidot Broke up With Him Because He's a Trump Supporter, Insider Says
Nearly a year later, in Apr. 2021, the rapper tweeted, "Happiest man alive! Today is the beginning of our forever… The Carters." Therefore, many followers believed Lil Wayne hinted at tying the knot with his girlfriend.
However, a representative from his camp noted they didn't have a comment on the rapper's marital status.